A routine annual physical is anything but when your patient is a 30-pound bobcat.
The staff at Willowbrook Wildlife Center had to coax the bobcat into a cage and tranquilize it before bringing him to an exam room at Willowbrook for the physical. Willowbrook veterinarian Dr. Laura Meals, vet tech Della Simpson, and seasonal veterinary students Hannah Kelley and Kendall Mikrut took blood and urine samples, weighed him, gave him vaccines, took X rays, checked his fur for bald patches and fleas, felt for lumps, bumps and scabs, and palpated all bones and joints.

The physical revealed the bobcat is in good health.

"The bobcat underwent an exam, radiographs and lab work similar to that of a housecat to ensure that he is in optimal health," Meals said. "We are happy to report that his exam and tests were all normal, and that he recovered well from anesthesia."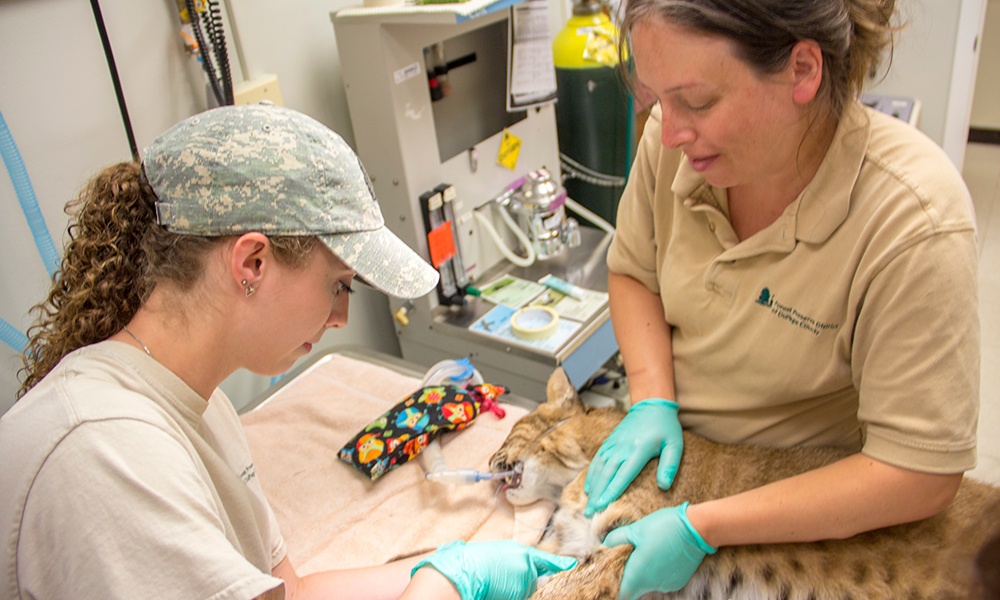 Willowbrook staff veterinarian Dr. Laura Meals (right) helps seasonal veterinary student Hannah Kelley get fluids from the sedated bobcat during a routine physical.
The bobcat last had a physical in December 2015, after resisting efforts to sedate him for physicals in 2013 and 2014. Willowbrook staff underwent cutting-edge animal training called operant conditioning or positive reinforcement training to teach the bobcat some behaviors that help staff prepare him for physicals.

The bobcat was one of approximately 70 physicals that Willowbrook staff performed on their resident native wildlife, which include raccoons, foxes, owls, songbirds, turtles, frogs, toads, groundhogs, turkey vultures and sandhill cranes. And that doesn't include the physicals they perform on the more than 10,000 wild animals brought to the center for treatment annually.

The bobcat came to Willowbrook 13 years ago after he was found injured on the side of the road in southern Illinois. He suffered head trauma and some partial retinal detachment and was deemed unable to be released as a result.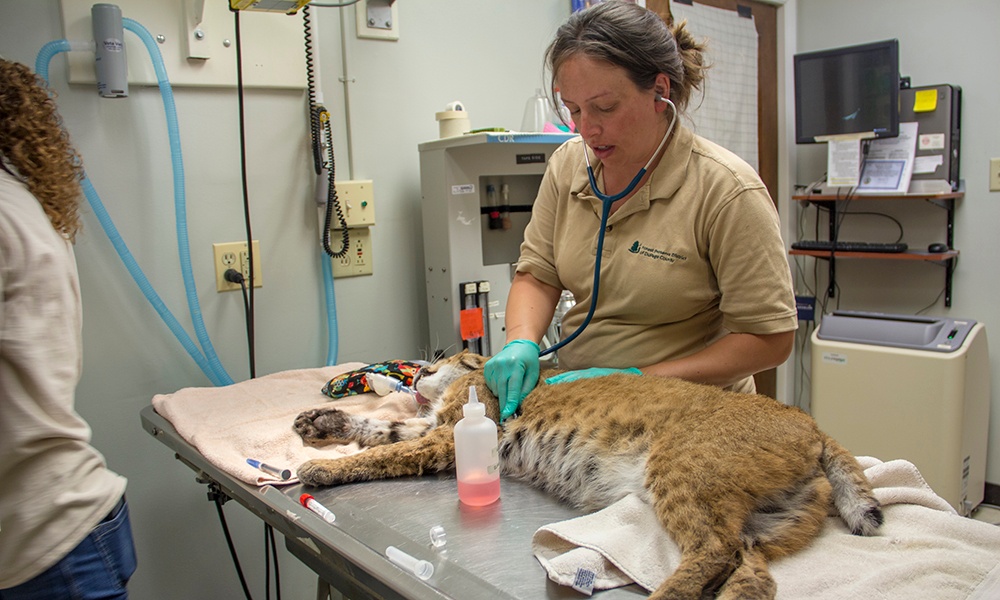 Willowbrook staff veterinarian Dr. Laura Meals checks the bobcat's heart rate during the physical.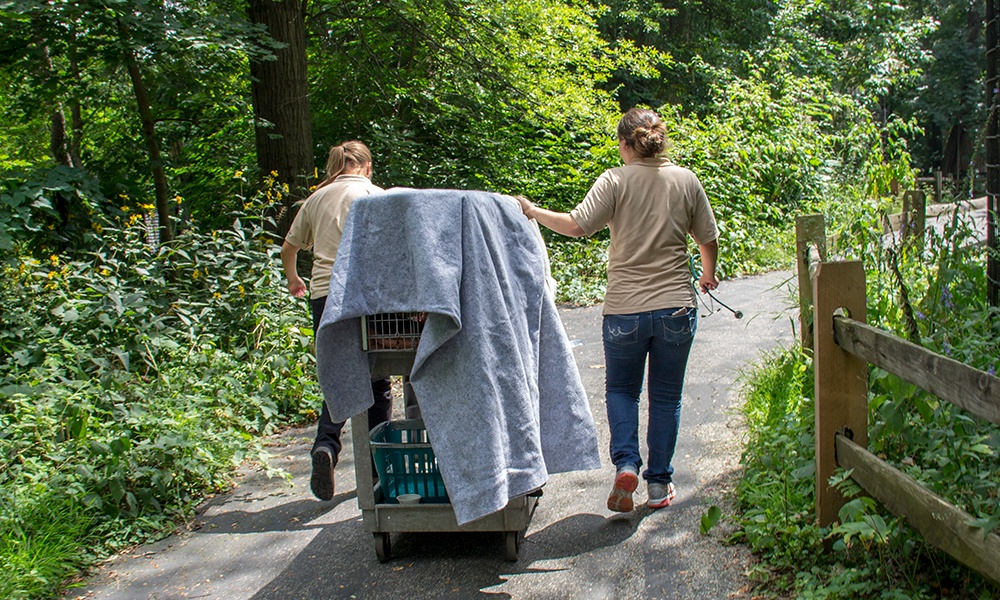 After completing the physical, Willowbrook staff put the bobcat back in a cage before transporting him back to his enclosure on the outdoor nature trail.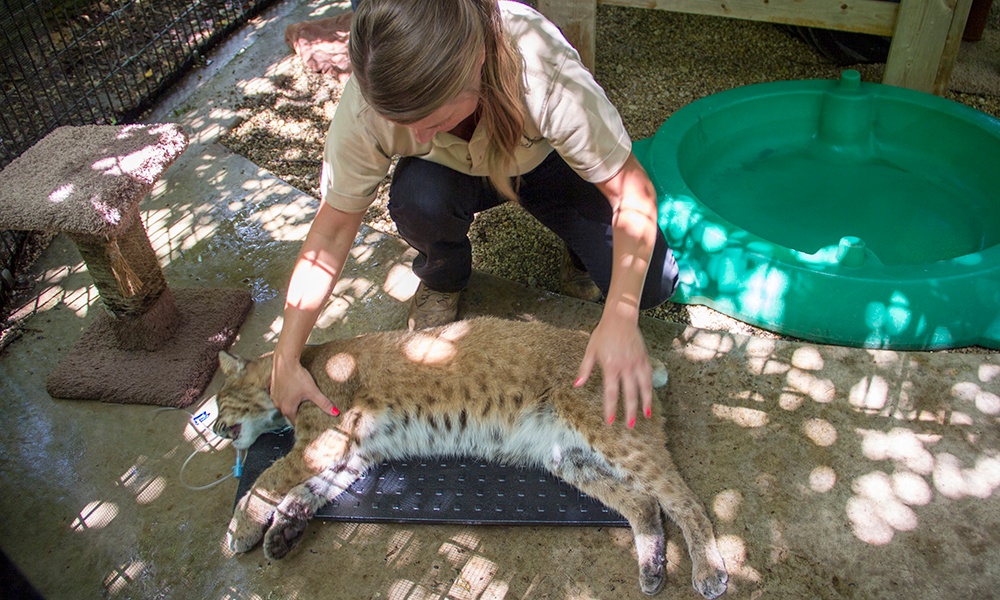 Willowbrook naturalist Krystle Piwowar weighs the bobcat in his cage.