A great horned owl, two red-tailed hawks and two Cooper's hawks soared to freedom again this week after being treated for injuries at Willowbrook Wildlife Center in Glen Ellyn.
Willowbrook rehab wildlife keeper Sean Spratt released the birds on a crisp sunny morning at East Branch Forest Preserve in Glendale Heights.
The great horned owl was at Willowbrook for 93 days after it was found in Glendale Heights suspended from a tree by fishing line entangled in its wing. The owl was moved outside and flying well after a month, but it needed a longer stay to give it time for its wing flight feathers to grow in.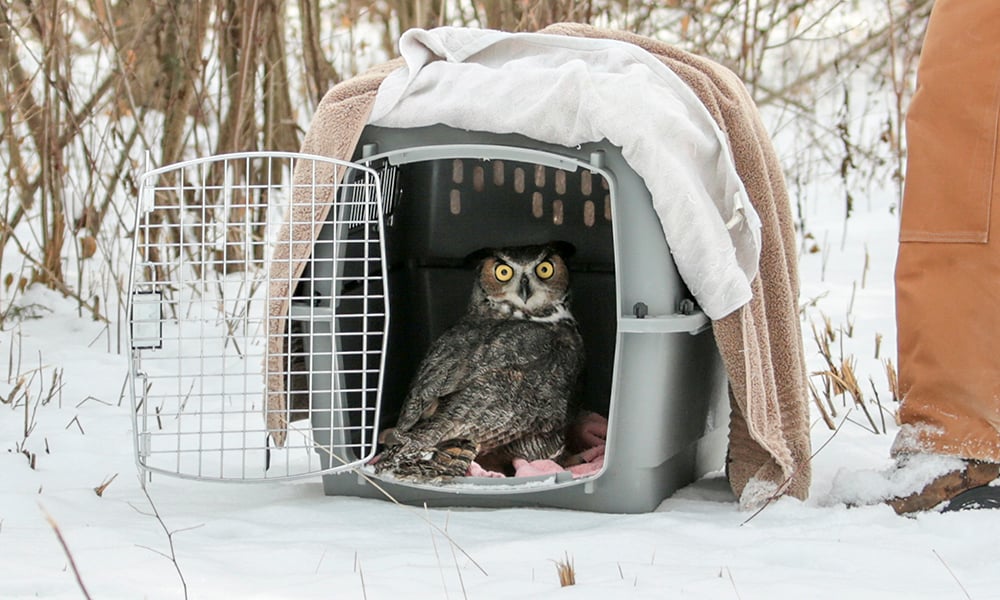 This serves as a reminder to anglers to clean up their fishing line to prevent animals from getting tangled in it.
The first red-tailed hawk suffered multiple fractures to its right wing after hitting the top of car. The bird was nicknamed "Spicy" for its aggressive and feisty nature. It was given laser and physical therapy a few days a week for the first month and stayed at Willowbrook for 57 days before it was ready to be released.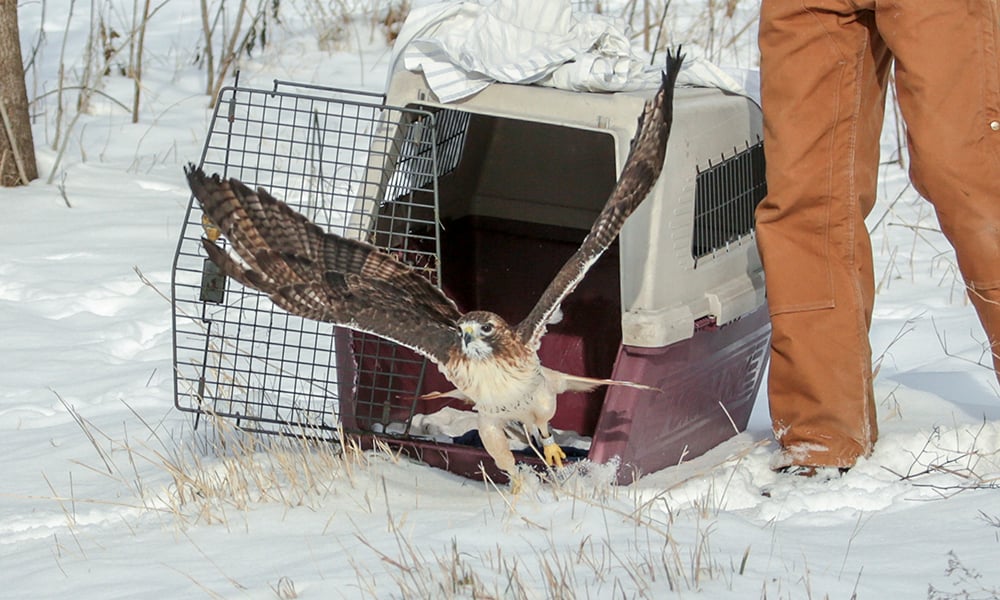 The second red-tailed hawk was at Willowbrook for 40 days after it was found in Aurora with a gunshot wound to the left wing that fractured its ulna. It too was dubbed "Spicy" by Willowbrook staff for its aggressive behavior. The hawk was able to fly as soon as it was moved to the outdoor raptor flight facility.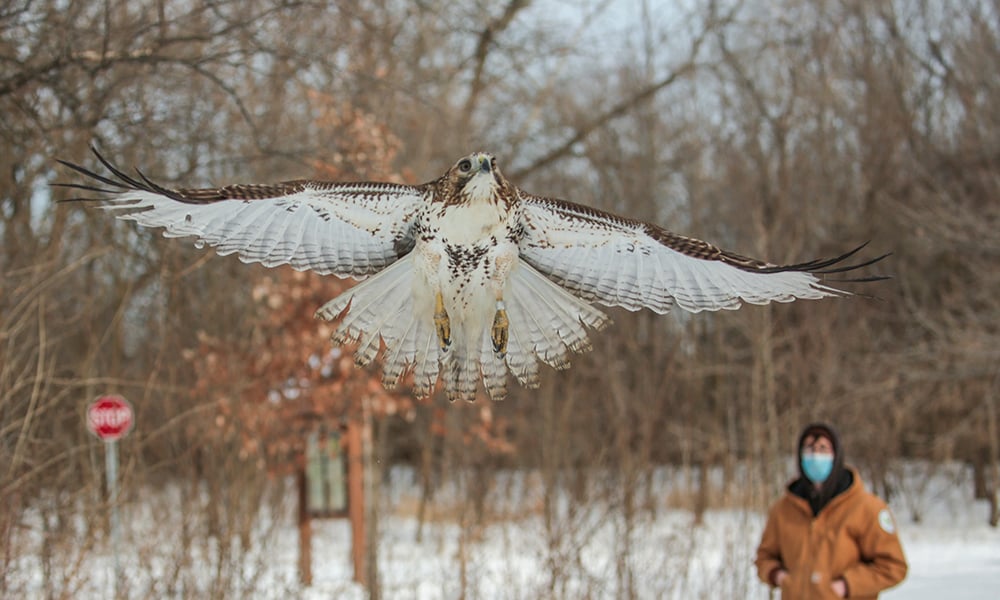 The first Cooper's hawk was found in a Wheaton resident's yard after it suffered a gunshot wound to the head. Just a week after being admitted, the hawk was moved outside and flying well, and able to be released after 16 days.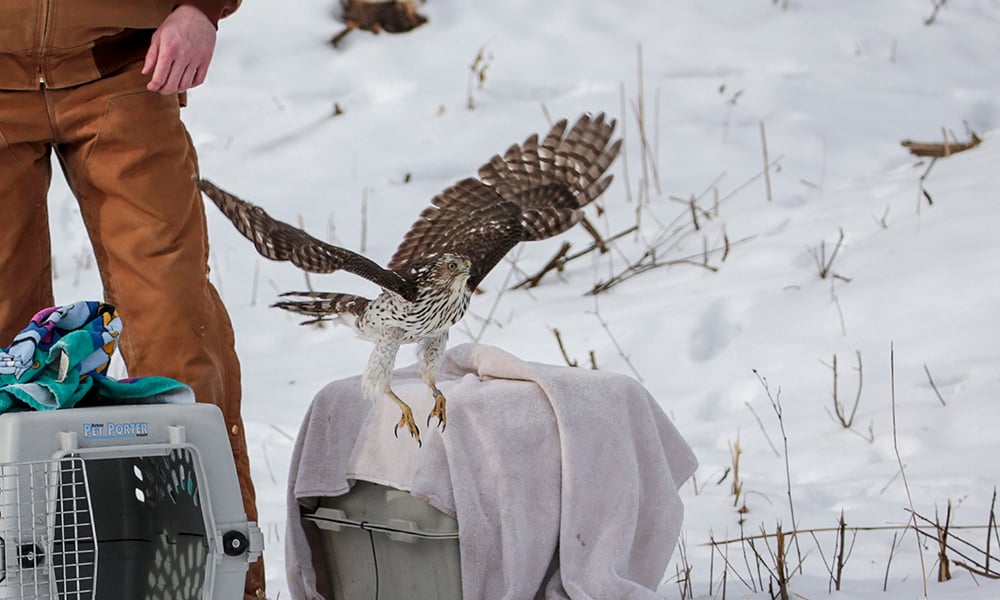 The second Cooper's hawk was found in Plainfield after being hit by a car. The hawk was outside and flying in Willowbrook's raptor flight facility after only five days of treatment, and released after 17 days.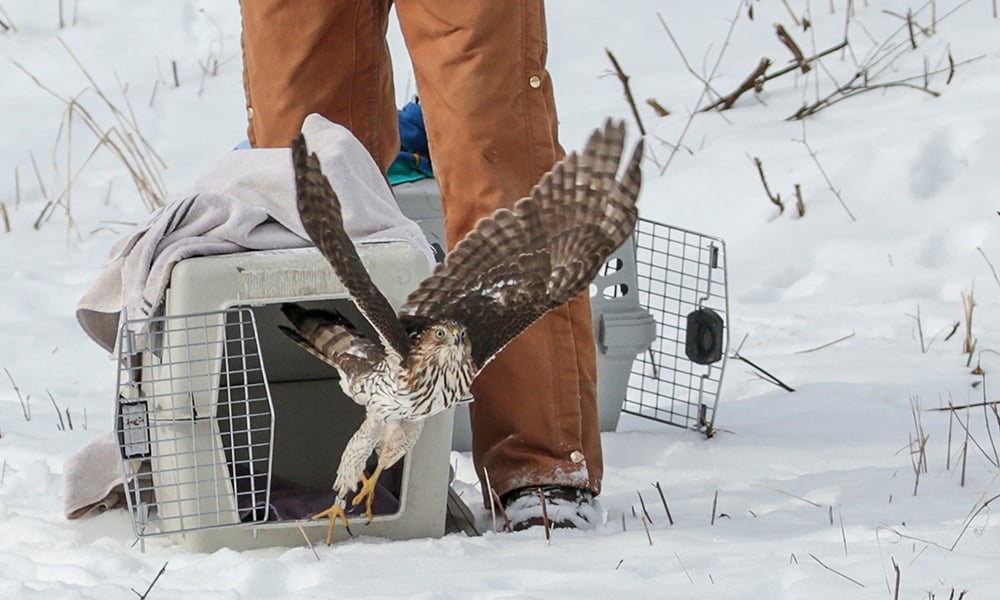 The 66-year-old nationally recognized Willowbrook Wildlife Center provides care and medical treatment to injured and orphaned native wildlife in DuPage County and surrounding counties. Willowbrook is the largest rehabilitation center in Illinois and one of the largest centers in the U.S. based on caseload.