How has 2020 been for you? If you're like most people, it's been a bit stressful with the pandemic, working from home and e-learning.
While we hear different answers to this question every day, one comment has remained the same: "Nature helps me!"
Is your stress level tangible from working from home while helping your kids with virtual learning? Or is it as intangible as a generalized feeling of unease? Either way, spending a few minutes in nature will help you reclaim your center.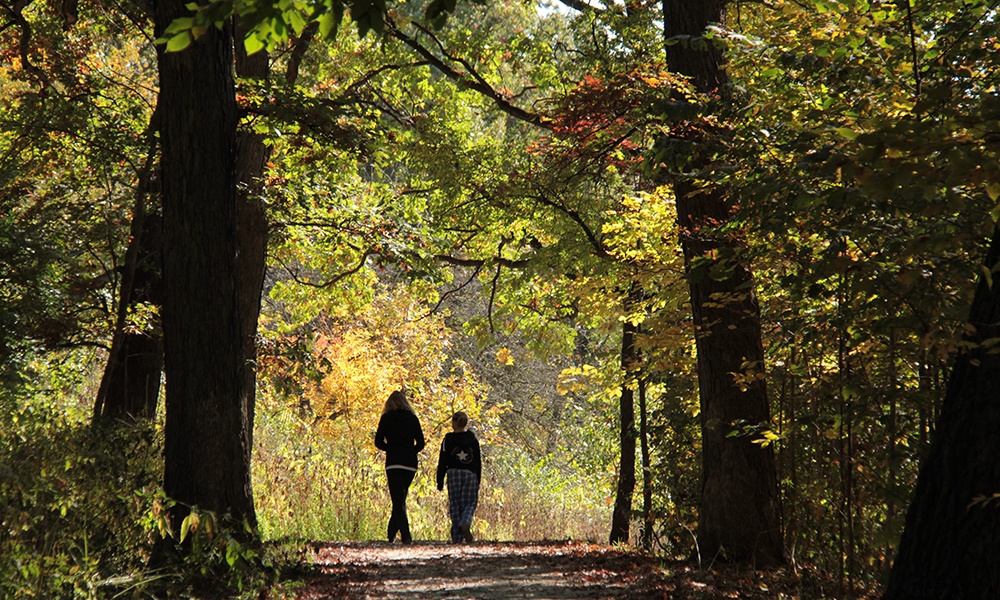 Studies show that simply viewing photos of nature scenes has a measurable impact on stress: reducing anxiety, lowering blood pressure and decreasing muscle tension.
Nature even helps with physical pain. In fact, one study followed patients after surgery. Half had a view of a tree outside their hospital rooms and half viewed a wall from their hospital bed. The patients viewing the tree had fewer negative side effects, requested less pain medication and left the hospital sooner than the patients who could only see a wall.
Lucky for us, nature works in simple ways. Take a walk or sit outside and you will feel nature's benefits. When you allow yourself to experience the abundant smells, colors and sounds of nature, you leave the experience feeling better. It's that simple!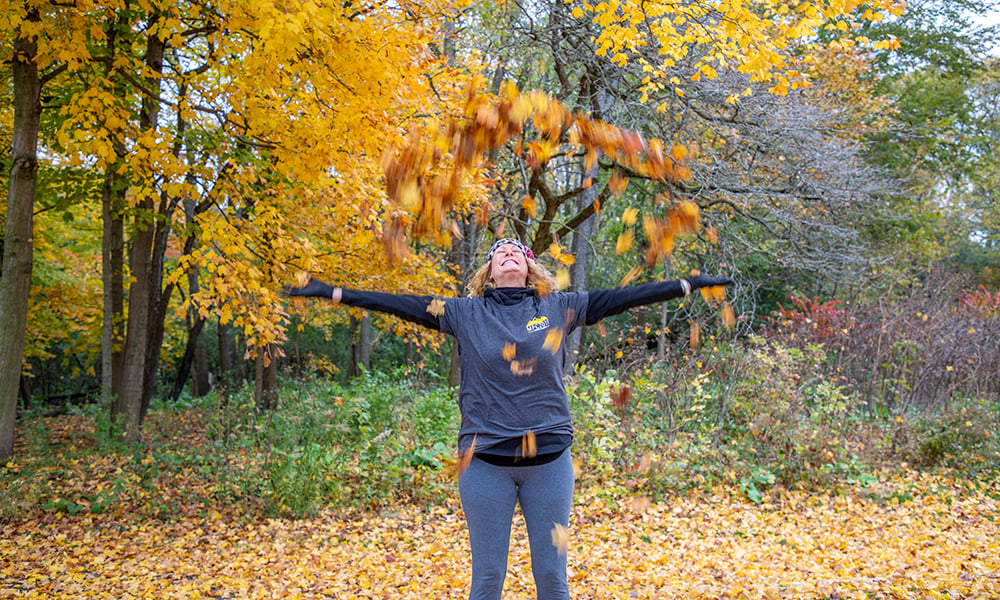 Spending time outside — even five minutes — is good for you. DuPage forest preserves offer 26,000 acres and 145 miles of trails for you to explore.
Sitting in a natural area for just five minutes can make you feel more energetic and less stressed or depressed. It's a simple prescription that addictive in a good way. The better you feel, the more your brain will want you to get back out there again and again.
We've even got programs to help motivate you to get outside and de-stress. Sign up for one, or two or three!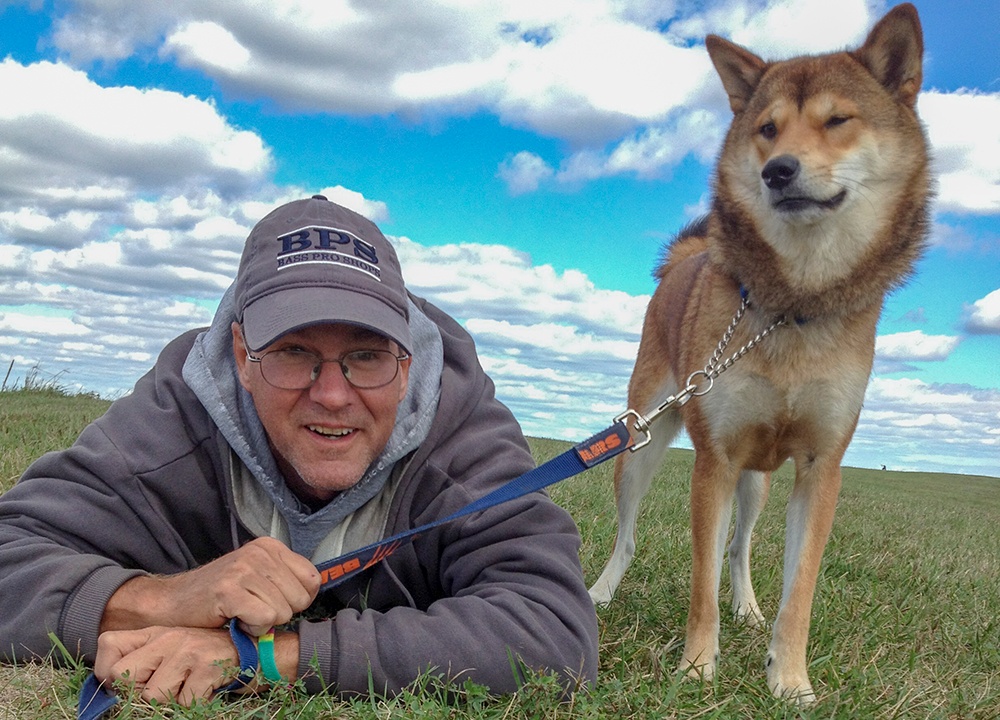 Forest Hike
Enjoy the wonders of the forest preserve with a naturalist, and get some healthy exercise on a brisk 90-minute walk. You must bring a mask that covers your nose and mouth and wear it if there's less than 6 feet between you and other hikers. Ages 18 and up. $5 per person. Register online or at 630-850-8110.
Nov. 16
8

– 9:30

a.m.
Fullersburg Woods
Nov. 23
8

– 9:30

a.m.
Greene Valley
Nov. 30
8

– 9:30

a.m.
Waterfall Glen
Fresh Air Friday
Breathe deep on a guided walk through the forest preserve. You must wear a mask that covers your nose and mouth. Ages 18 and up. $5 per person. Register online ore at 630-580-7025.


Thanksgiving Gratitude Walk
Celebrate Thanksgiving on a gentle 1-mile stroll that includes five guided gratitude meditation pauses with time for personal reflection. Between meditations, learn about nature in the surrounding preserve. Each walk provides concrete skills you can use daily to develop your own nature meditation practice. You must wear a mask that covers your nose and mouth. Ages 12 and up; under 18 with an adult. $15 per person. Register online or at 630-206-9566.

The scents, sounds and surrounds seem to interact on a molecular level with people, changing blood pressure levels, raising beneficial cell activity, and improving mental health. So join us for one or for all! We'd love to experience the healing benefits of nature with you!