More than 600 special needs individuals ages 3 to 30 connected to nature through a variety of fun activities at the Forest Preserve District of DuPage County's Special Needs Outdoor Education Day on May 3 at St. James Farm Forest Preserve in Warrenville.
Faces beamed as participants tried kayaking, fishing, bean bags and hay-wagon rides and toured the St. James Farm caboose on the beautiful preserve grounds. Inside the new indoor riding arena, participants were able to pet a horse, see and pet a chicken, "milk" Maggie the milking cow, see and touch pelts and skulls of native wildlife, try their hand at archery, knock down cans with a water hose, run an obstacle course, golf and sit in a horse saddle.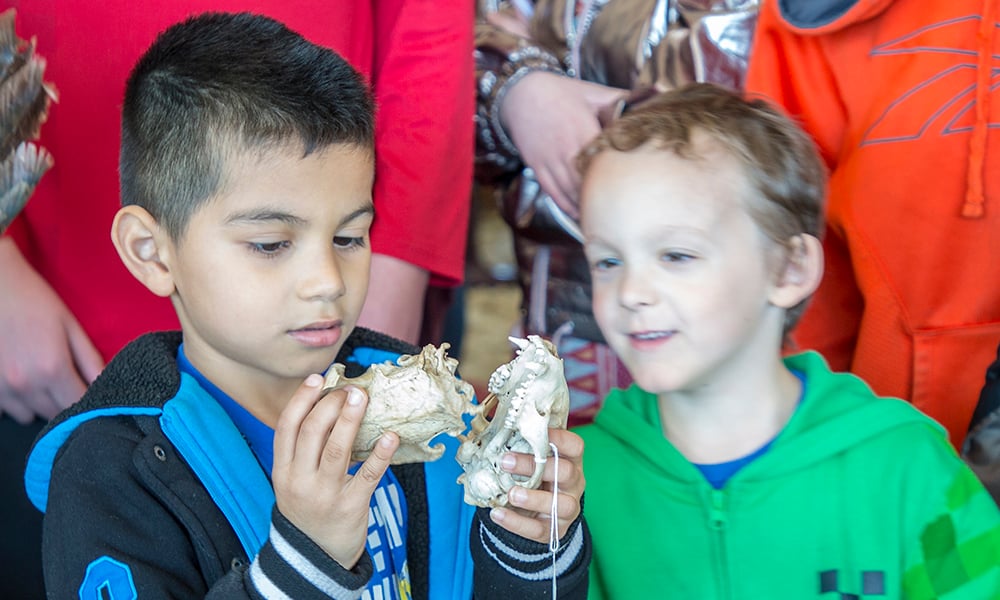 Taking in all the fun activities, one boy paused to exclaim, "This is the best day ever!"
Individuals from DuPage County and beyond participated in the free event, which the District hosts twice a year. Many of the participants were from the School Association for Special Education in DuPage County.

Many ComEd volunteers helped staff the various activities at the event.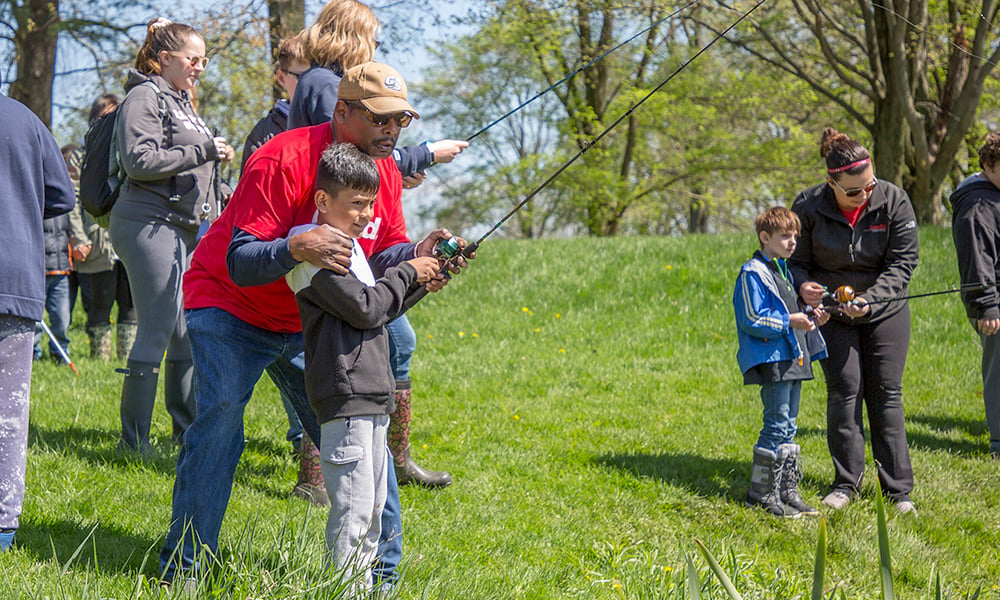 The idea for the program was the brainchild of District site operations manager Jay Johnson, who started Special Needs Adventure Day started in 2004 with rangers bringing activity stations to various area schools to share the outdoors with special needs students. In 2008, it was moved to Herrick Lake Forest Preserve in Wheaton, where boating was added to the array of activities offered and more than 180 students and counselors participated.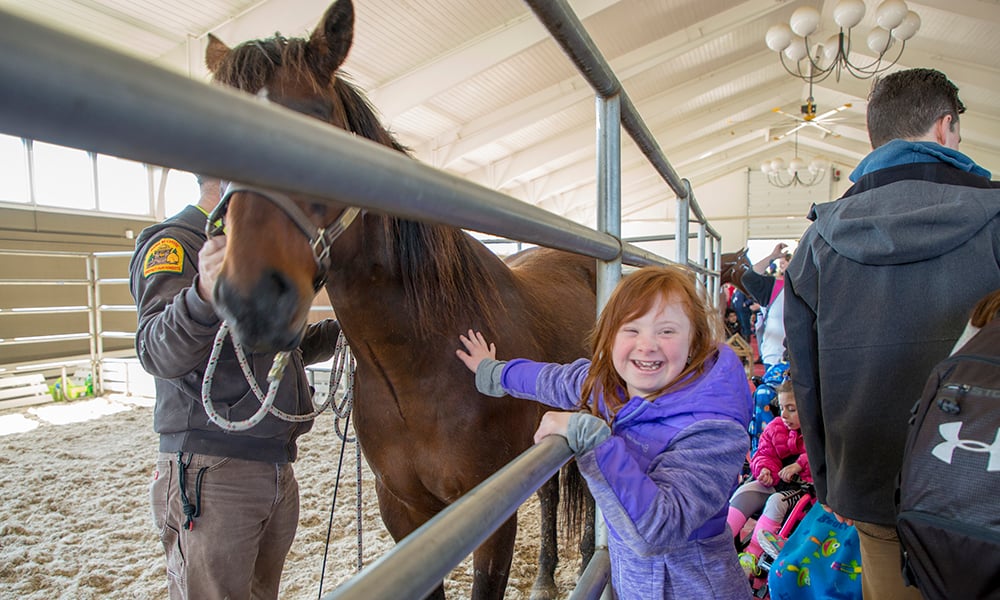 The event continued to grow in popularity and was moved to St. James Farm in 2012, when it hosted more than 450 participants. The larger location allowed the District to open it up to more special needs groups, including hearing- and sight-impaired individuals. It is now offered one day in the spring and one day in the summer, with more than 400 individuals participating.