When you join the Willowbrook Wildlife Center family of staff and volunteers, you sign on to the commitment and service that goes with providing animal care to injured and orphaned native wildlife.
We strive to provide animals with the highest quality of care during their time with us. The animals that live here at Willowbrook ꟷ our permanent residents ꟷ have very unique stories and many differences between species. But they all have one thing in common: they are an important part of Willowbrook.

Each day, staff and volunteers interact with these animals as they prepare food for them or work with them in one-on-one training sessions. Everyone who is a part of this care forms relationships with these animals, and we are devoted to giving them the best care we can.

Recently, we held a small memorial service to remember our resident wildlife that passed away over the last few years. Some of these animals have been part of the Willowbrook family for 30+ years, and it wasn't easy saying goodbye to them.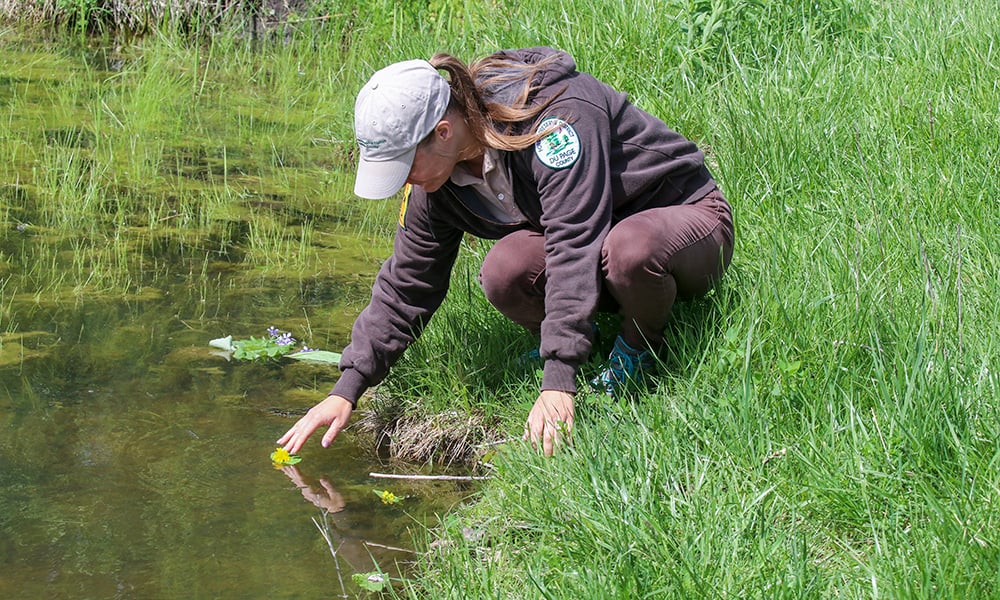 The service was private for our staff and volunteers to attend near our pond area on the back trail. Over the years we have learned a lot about these animals, from their different behaviors, personalities, and even their favorite things to eat. We don't realize how much they became a part of us until it's time to say goodbye. That's when we feel the full impact these animals have had on all of us.

For the service, we took leaves and wrote the animals' names and the years they were with us on them. Then, we recognized each animal and placed their leaves into our pond to float away. The ceremony was a beautiful moment for us to recognize the profound role these animals played in our daily lives.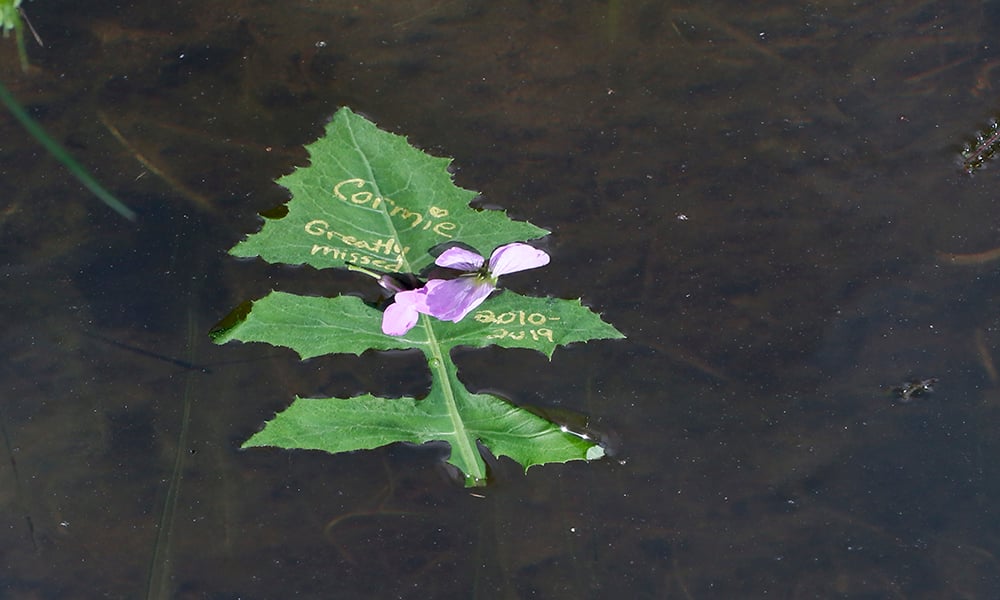 We spend so much time around them while they are living here, and we work so hard to make sure they are well cared for. Saying goodbye is never easy, but knowing we were able to provide them with good welfare while they were alive is comforting. These animals have paved the way for current and future animals at Willowbrook. They taught us to never stop thinking of better ways to care for them and through that they will continue to live on in all of our hearts and minds.


"Until one has loved an animal a part of one's soul remains unawakened."
~ Anotole France