At 10 years old, Tessa Burritt has a full schedule. The fifth grader's interests include softball, basketball, karate, art and horses.
After participating in a Horse Sense Camp last summer at Danada Equestrian Center in Wheaton, Burritt donated $97.75 towards the care of the Danada horses she raised from a lemonade stand she ran in her neighborhood.
She plans to return to camp next summer and then become a volunteer once she turns 14. She even wants to adopt Nick the painting horse.
"My mom, dad and big sister are all nature lovers, too, just like me," Burritt said.
Here's her story.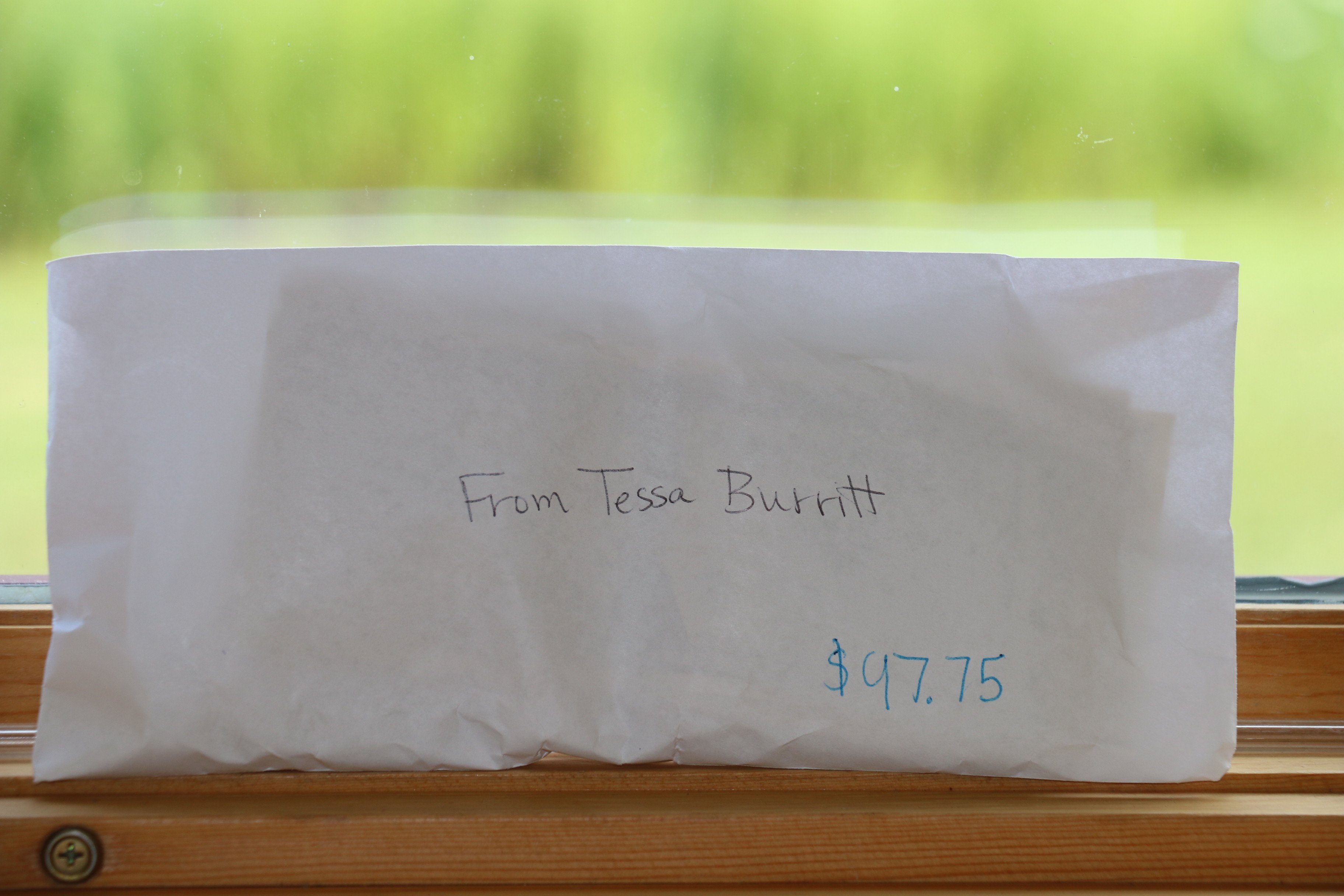 Catching the Nature Bug
When I kept coming back and getting more and more excited to go and explore the beautiful sights of nature. I first fell in love with horses when I was able to go horseback riding. I learned how free-spirited they were.
Discovering DuPage Forest Preserves
My parents have been taking me to DuPage forest preserves since I was born, even before I could walk. When I was a toddler, I loved going to the forest preserves because I was always so curious about everything. My mom says I used to collect little treasures in my pockets.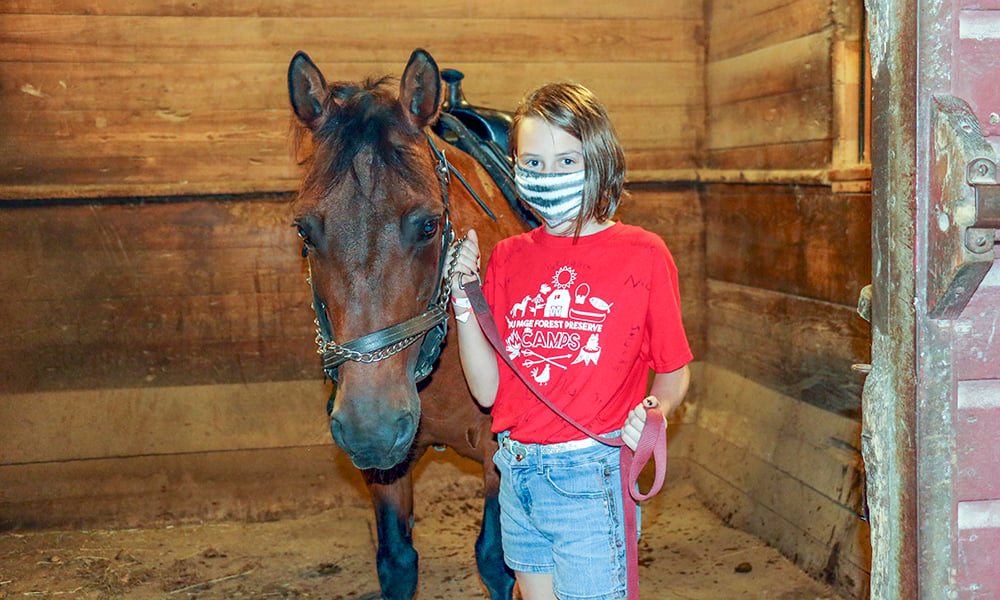 Tessa at Horse Sense Camp last summer at Danada Equestrian Center.
Favorite Preserve and Time to Visit
My favorite forest preserve is the Danada Equestrian Center. It's my favorite because of all the little paths you can take to explore, walking or riding, also because there's horses, and horses are amazing. I attended camp there and saw all the amazing features of Danada.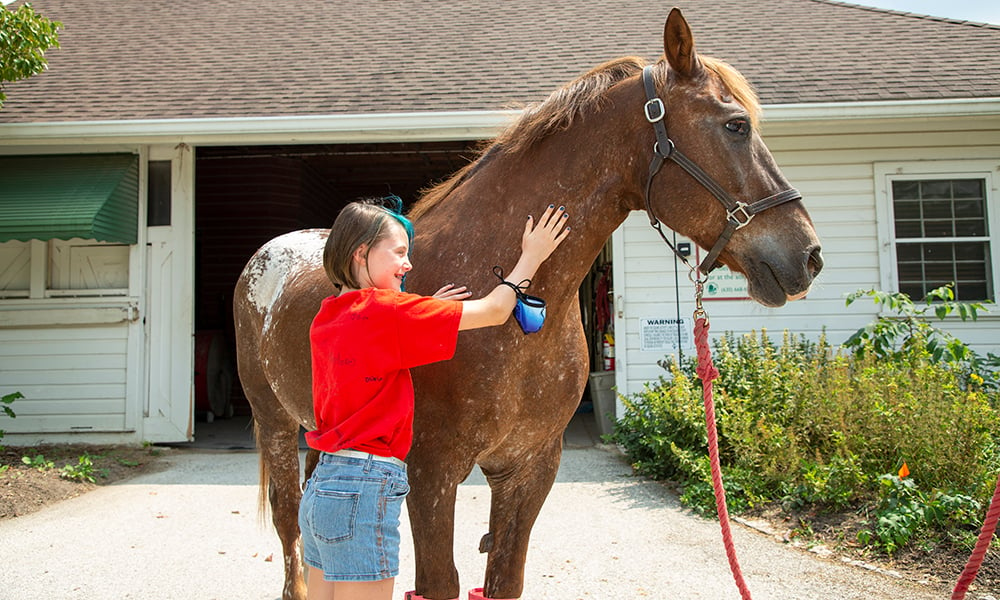 Tessa visits with her favorite horse, Nick, during a recent visit to Danada Equestrian Center.
What Brings Her Back Time and Time Again
The parts I haven't explored. If there's a path that we didn't take last time, I want to do it and see what is there. I love going back to Danada Equestrian Center because I get to see the horses again and all their personalities, like Smokey always likes to have something in his mouth, Sundance is always so sleepy, Eclipse is always the first in everything she can be first in, and how Nick is so funny but also so sweet.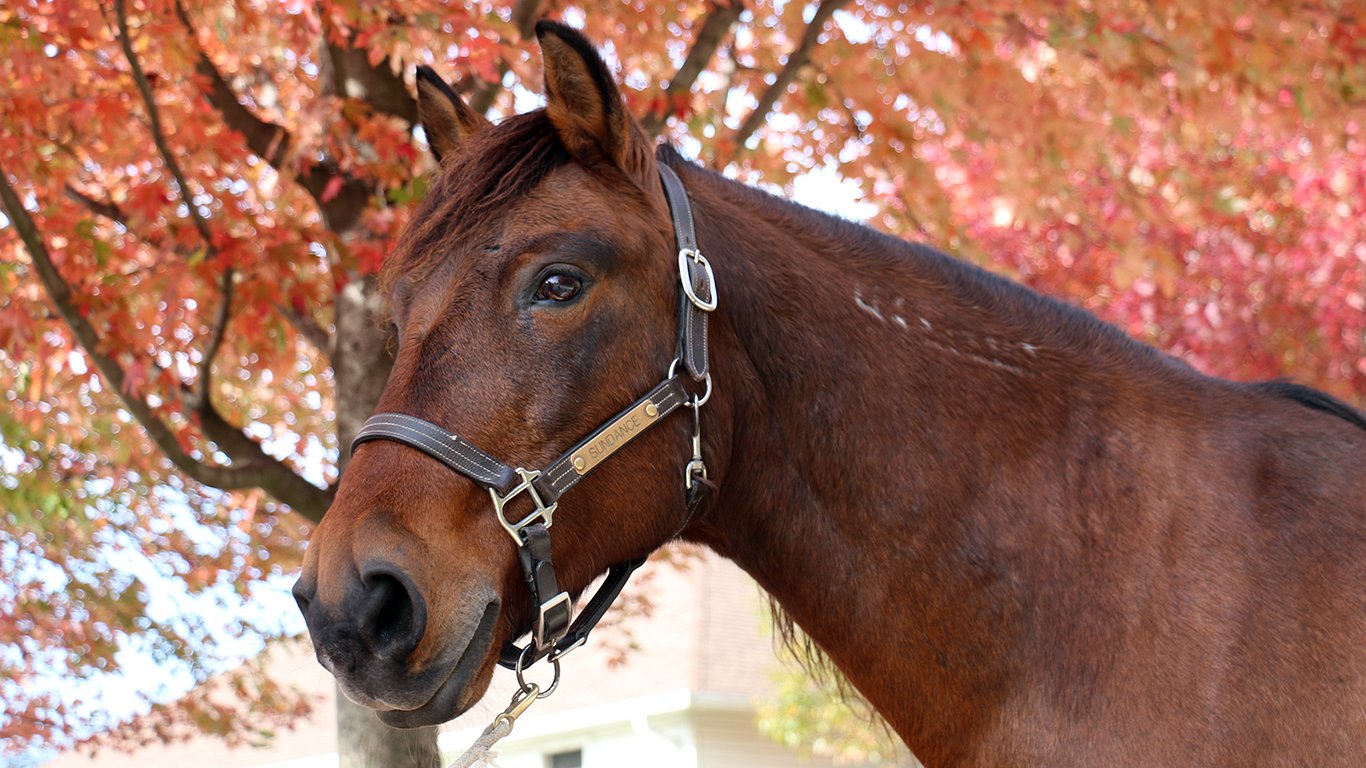 Sundance, one of the horses at Danada Equestrian Center in Wheaton.
Favorite Thing to Do in the Preserves
My favorite thing to do in the preserves is to explore. I love exploring all the little things of nature. The bugs under a fallen log, spider webs, and frogs camouflaged in ponds.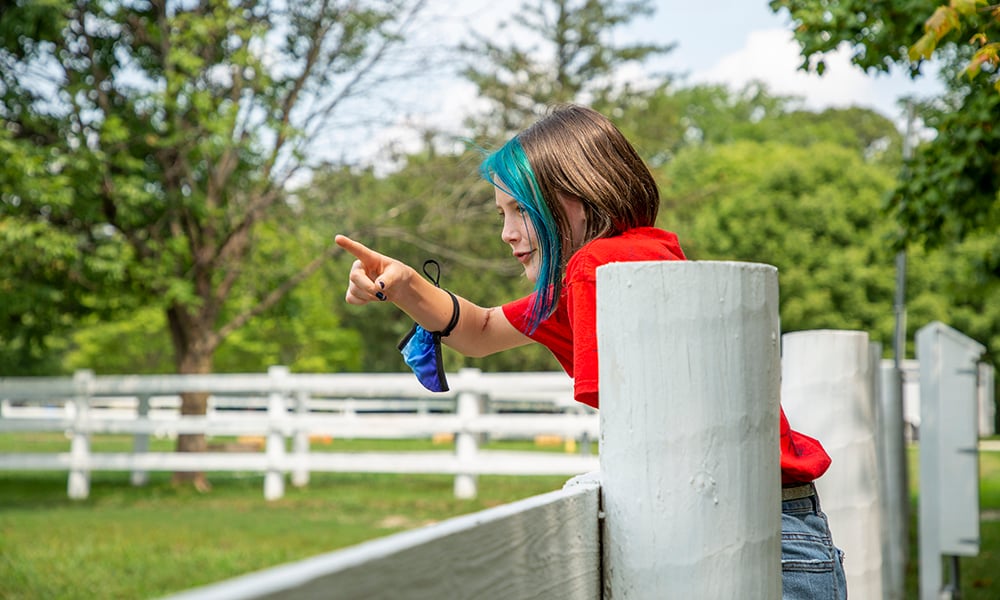 Nature's Lesson
Take your time. Don't rush through everything, explore your surroundings, you might only be there for a short period of time, but, hey, it's still something! If you stand still for a while maybe something will pop up just to say "hi."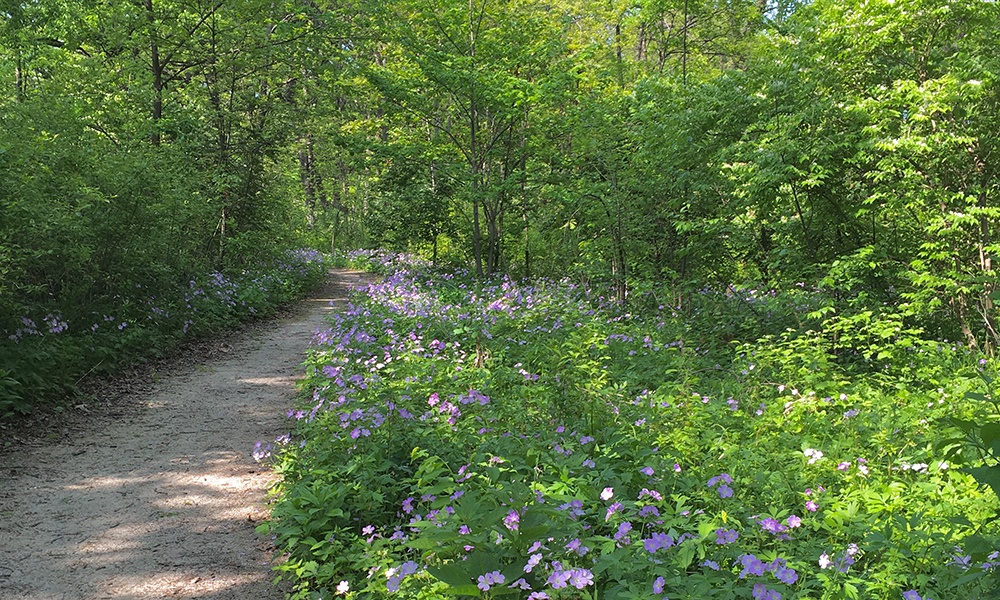 A trail at Danada Equestrian Center.
How Nature Inspires
In nature, I'm most inspired by horses. Horses inspire me to be free and live my life by the way they canter, trot, and run. They are so free to run and play, but they also have big personalities.
Favorite Nature Quote
"Look deep into nature, and then you will understand everything better."
~ Albert Einstein
When you take a quick glance at something, it doesn't look like it should. When you stop, you may see the story unfold.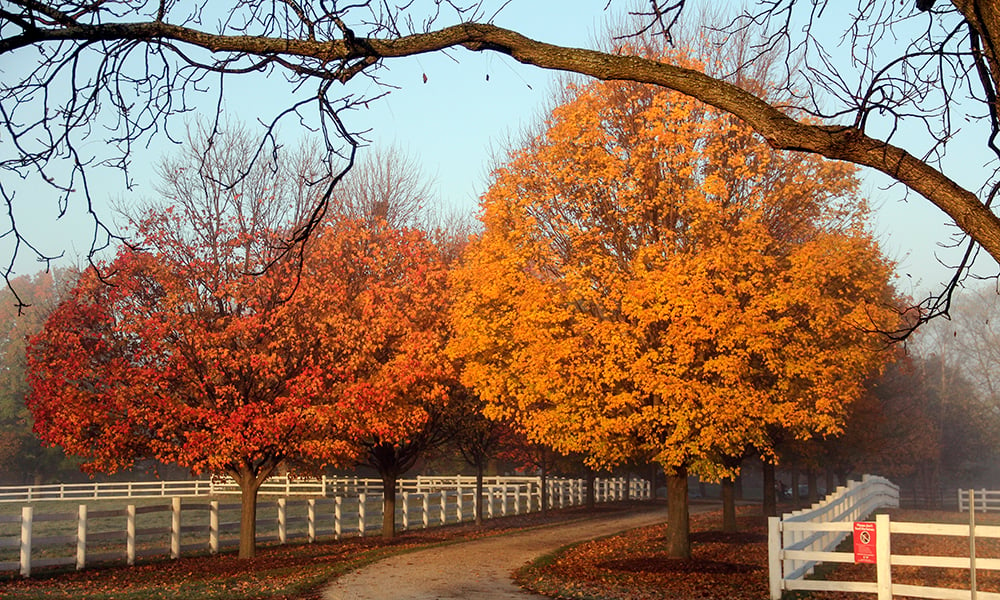 Advice to Others
Just take a look. Walk around a little bit, explore a new place, maybe you'll like it, maybe you won't; how do you know? There's only one way to find out — BY DOING IT!!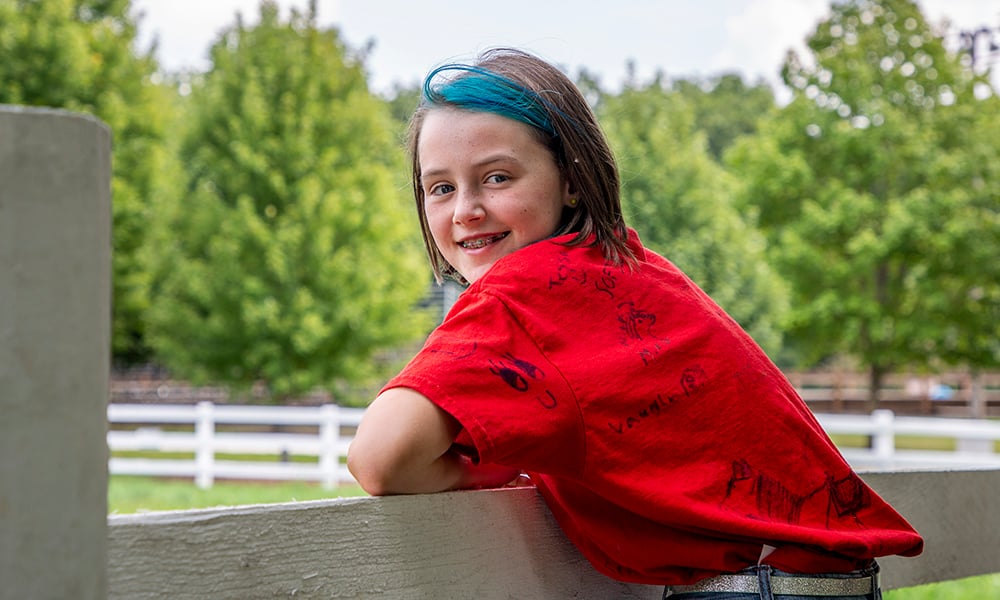 If you have a fun or unique way of catching nature in our preserves and would like to be featured in a "Catching Nature" blog, please contact Deb Humiston at dhumiston@dupageforest.org.