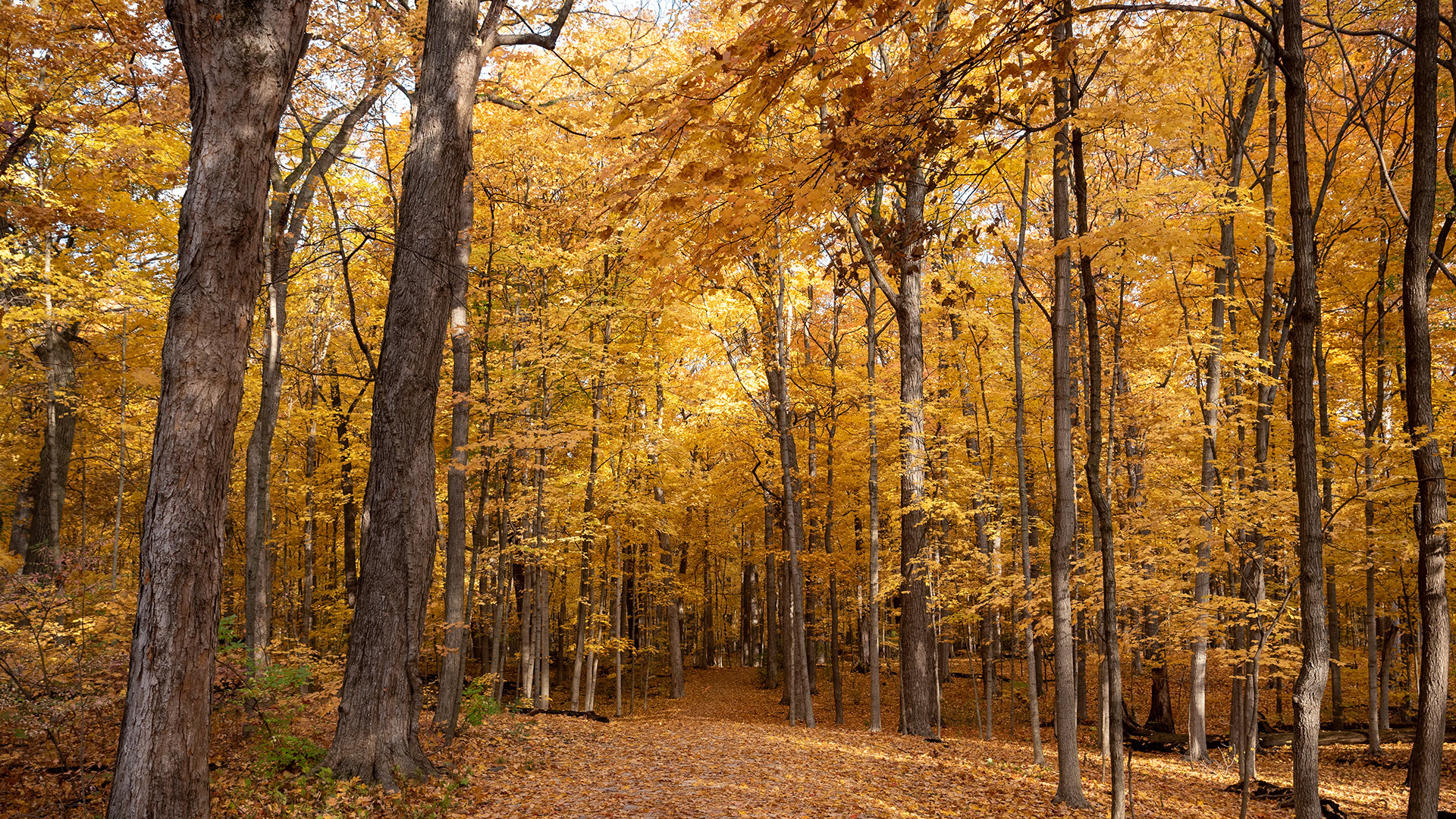 Maps
The main entrance is on the north side of Maple Avenue 0.25 mile east of Belmont Road.
A second parking lot is on the north side of Gilbert Avenue 0.25 mile east of Lee Avenue.
Hours
The preserve is open one hour after sunrise to one hour after sunset.
General Info
Dogs are allowed at the forest preserve but must be on leashes under 10 feet long. Alcohol is prohibited. Read our complete rules and regulations.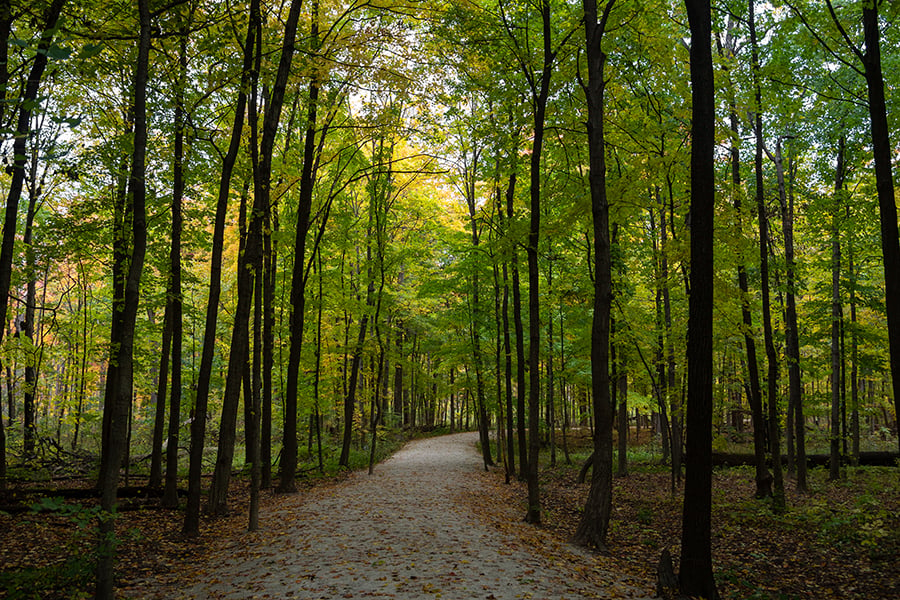 Natural Features
One of the oldest forest preserves in DuPage County, the 81-acre Maple Grove is the largest remnant of the vast maple forest that became Downers Grove. The preserve is categorized as a "globally endangered ecosystem" by ecologists.
Maple Grove's remnant black maple savanna and upland maple forest communities host hundreds of different types of plants, some threatened or endangered. Because less than 0.5% of Illinois' natural areas are intact today, Maple Grove is both a rare historic forest and a valuable natural area.
Spring is an especially wonderful time to visit, when carpets of trilliums, trout lilies, violets, Virginia bluebells, buttercups, and wild geraniums are in bloom. In fall, the woodlands — home to birds from indigo buntings to hawks and great horned owls — put on a spectacular show.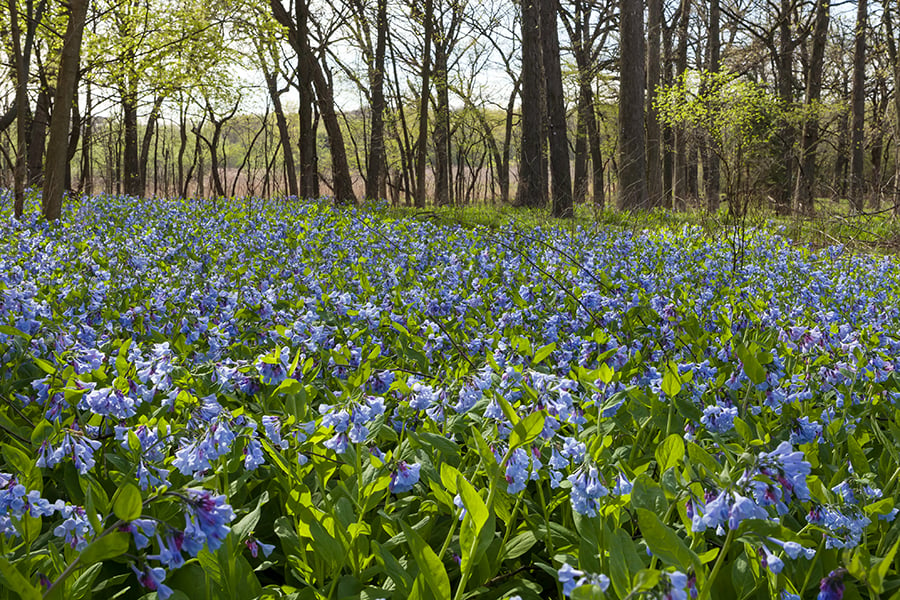 History
Maple Grove consists of a portion of land that was once part of the original stand of trees known as Downers Grove; it became a forest preserve in 1920. Before Europeans settled here, Chief Aptakisic, probably a Potawotomi, claimed the stand of maples as his sugar bush. Year after year, he returned to collect and boil sap into sugar for seasoning his food. After the Indians were gone, white settlers also tapped the trees and produced maple syrup.
Downers Grove residents urged the Board of Supervisors for a forest preserve within easy walking distance of the village. In November 1919, the Supervisors inspected the woods of the Marshall Field estate west of town. Marshall Field III offered the county as much of his land as they wanted for $200 an acre. The price was low, and Mr. Field explained that he thought the forest preserve idea was a good one, and he wanted to do all what he could to make it possible. In 1920, the Forest Preserve District purchased 80 acres and, in 1923, an additional three acres (at $313 an acre), thus preserving the land as Maple Grove Forest Preserve.