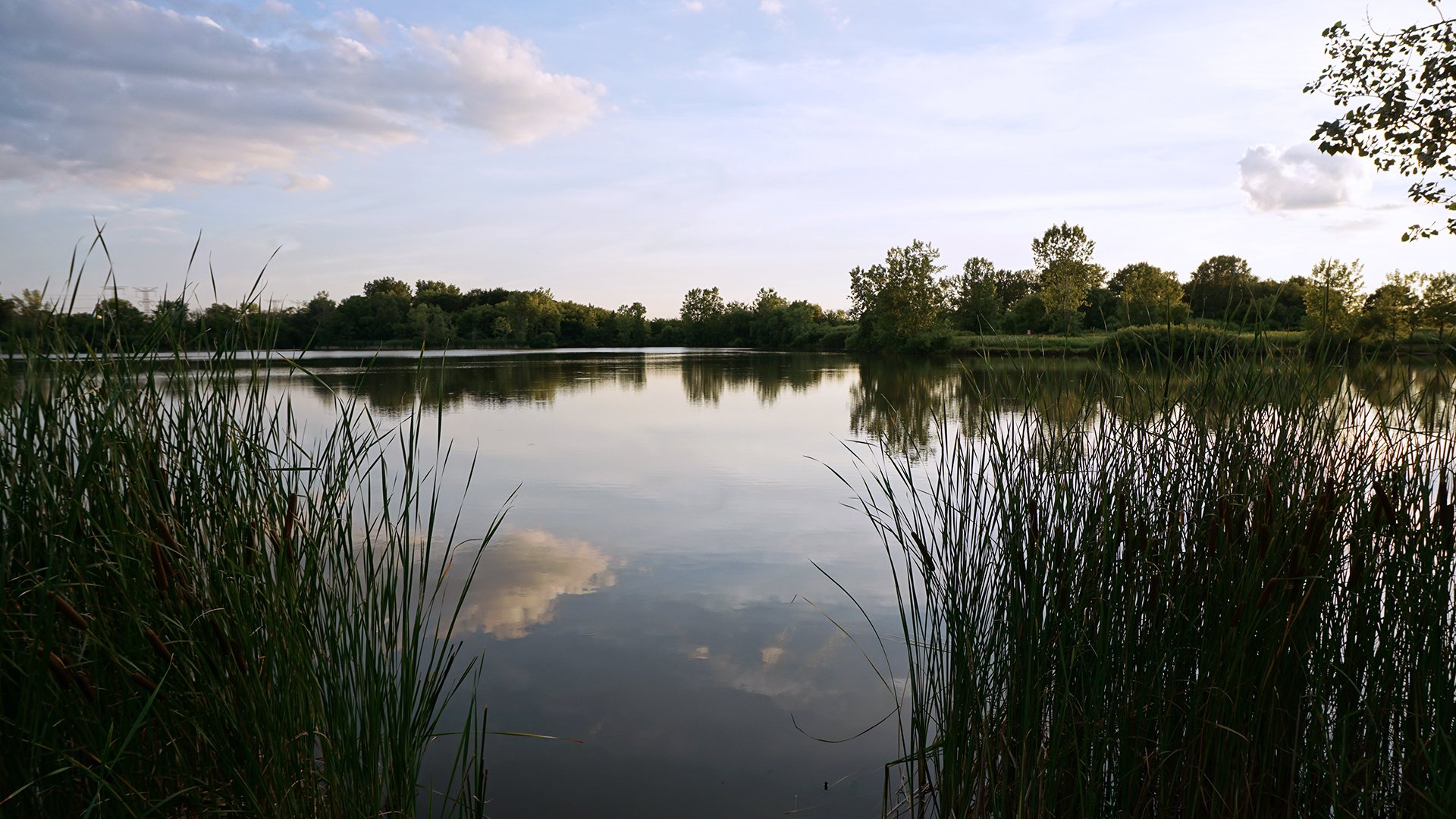 Hours
The preserve is open one hour after sunrise to one hour after sunset.
General Info
Dogs are allowed at the forest preserve but must be on leashes under 10 feet long. Alcohol is prohibited. Read our complete rules and regulations.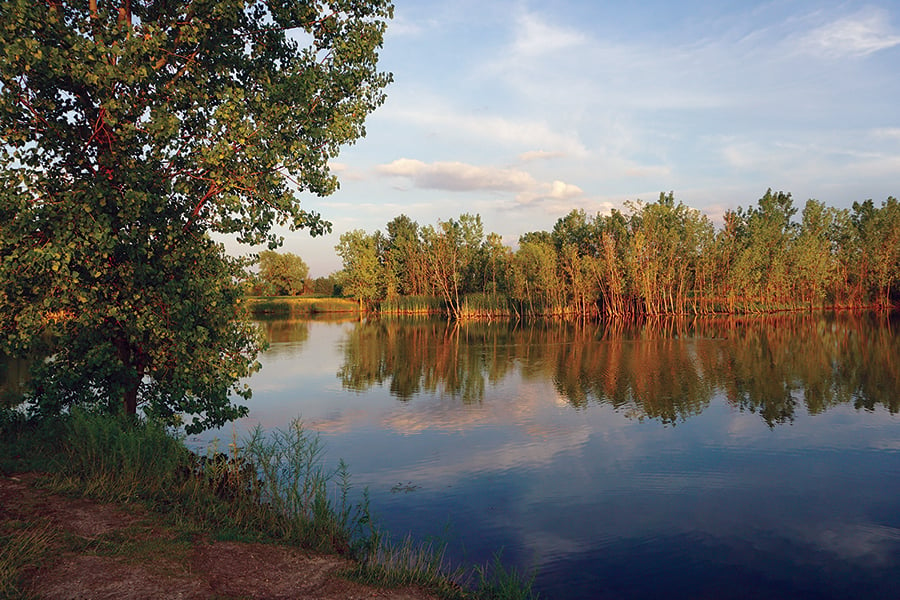 Natural Features
The 390-acre Songbird Slough Forest Preserve in Itasca is one of the county's most popular destinations for birders and anglers alike. The preserve offers a paved trail, opportunities for fishing and wildlife watching, and a reservable 50-person picnic shelter.
Songbird Slough consists of natural and constructed wetlands, restored prairies and meadows, and Songbird Lake, whose southern 14 acres are remnants of a natural "slough," a shallow lake formed thousands of years ago by the Wisconsin Glacier.
This urban retreat serves as a nesting spot for numerous grassland birds and songbirds, and is a great spot for wildlife viewing, especially during waterfowl migration season. Of the more than 200 kinds of birds recorded at the preserve, almost one third are on state lists: 13 endangered, two threatened, and 61 of special concern or in greatest need of conservation. The Illinois Natural Areas Inventory, part of the Illinois Department of Natural Resources, has recognized the area for its potential to help with the reestablishment of state-listed species.
In the past five years alone, species such as savannah sparrows, American woodcocks, marsh wrens, spotted sandpipers, warbling vireos, bobolinks and hooded mergansers — all on one state list or another — have used Songbird Slough as breeding grounds. They also explain why the 35,000-member Bird Conservation Network considers the preserve a birding "hot spot."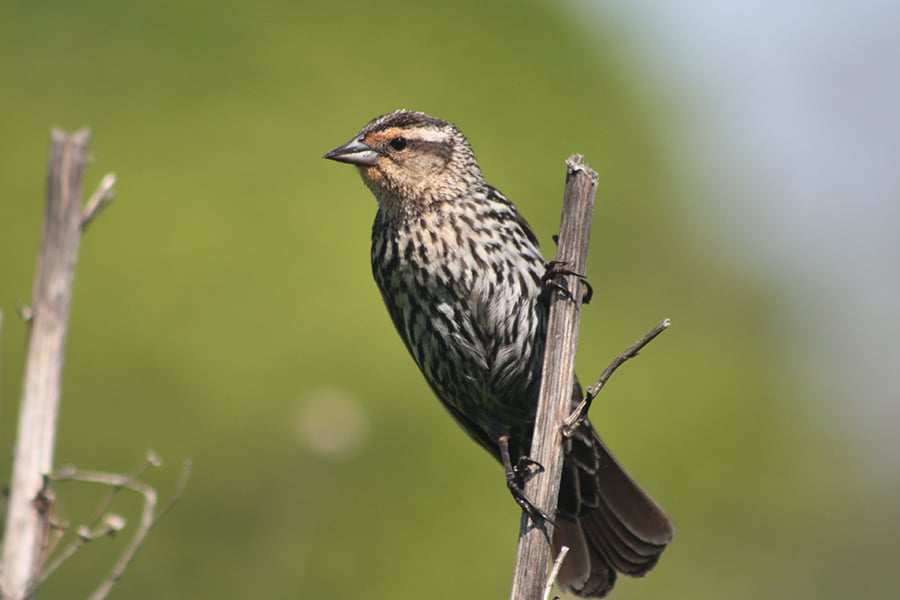 History
As the Wisconsin Glacier retreated to the northeast, a large shelf of ice broke off and became partially buried in sediment. As the ice melted, it left behind a depression that filled with meltwaters and served as the beginnings of the slough.
A majority of the preserve was purchased in the late 1970s and early 1980s. In the late 1990s, the Forest Preserve District changed the name from Campbell Slough to Songbird Slough to better reflect the land's importance to migrating and year-round birds.