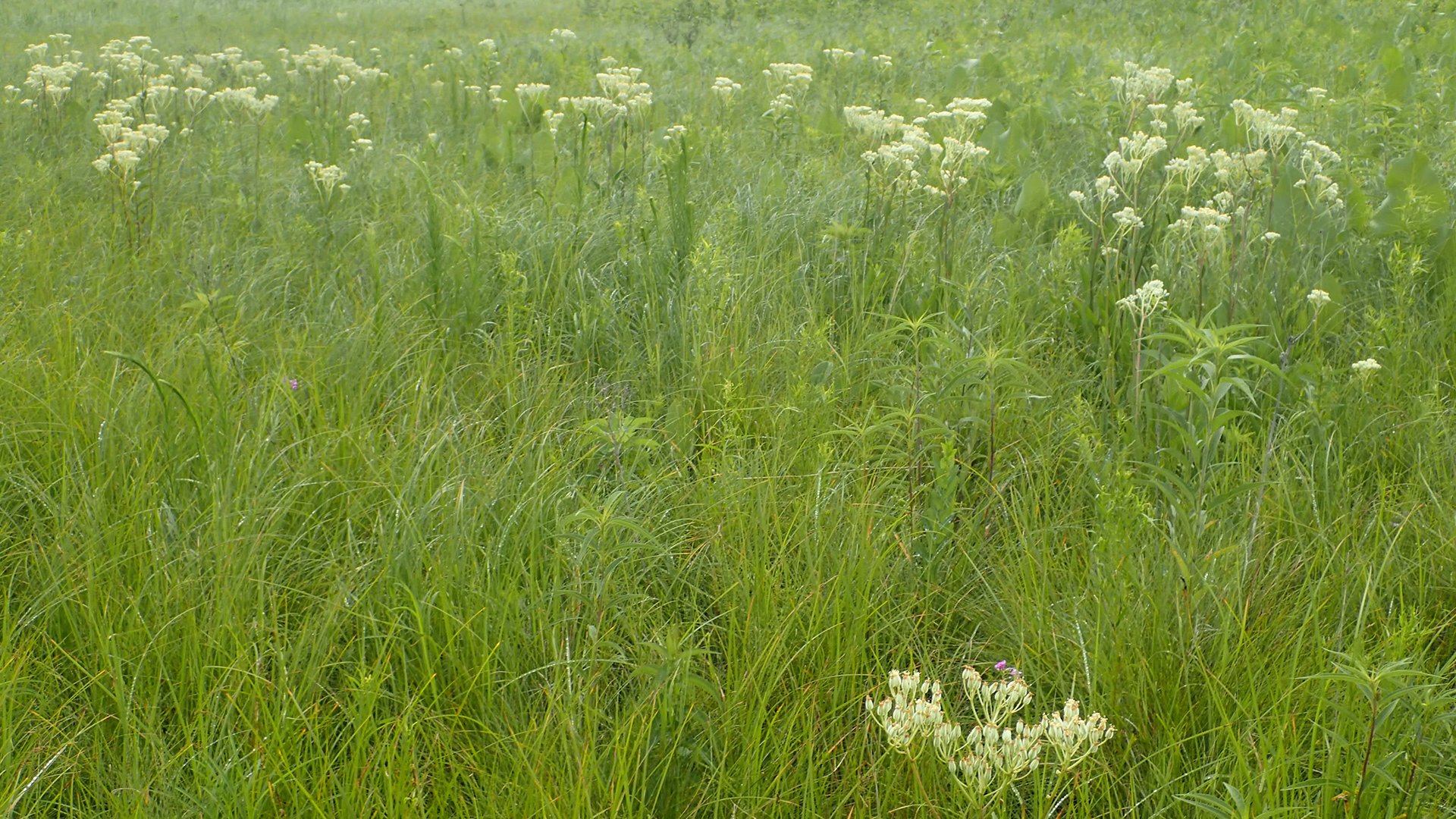 West Chicago Prairie
West Chicago
Hours
The preserve is open one hour after sunrise to one hour after sunset.
General Info
Dogs are allowed at the forest preserve but must be on leashes under 10 feet long. Alcohol is prohibited, and commercial photographers must have a permit. Details are on our Rules and Regulations page.
Natural Features
The 358-acre West Chicago Prairie Forest Preserve in West Chicago is one of the region's premier natural areas. It contains over 600 species of native plants and animals. Many volunteers invest their time and energy to help protect the ecological health of this rare Illinois ecosystem, offering the Forest Preserve District assistance in caring for the natural area.
West Chicago Prairie contains no large picnic areas or fishing lakes, unlike other forest preserves. Visitors have a unique opportunity to enjoy a tranquil walk through one of the state's rarest — and richest — prairie ecosystems.
The Forest Preserve District and West Chicago Park District jointly own 115 acres of West Chicago Prairie.
In addition to wetlands and upland oak savannas, the preserve is home to one of the most biologically diverse sites in northeastern Illinois, the 126-acre Truitt-Hoff Nature Preserve. It is one of eight state-designated nature preserves in DuPage County owned and operated by the Forest Preserve District.
The Truitt-Hoff Nature Preserve has historically contained native vegetation from the Northeastern Morainal Division, a section of moraines and related features from the Wisconsin Glacier. In fact, this remnant ecosystem has provided rare and specialized habitats to some 622 plant and animal species, several rare or endangered.
The area is named for Richard Truitt, the former mayor of West Chicago who discovered the site, and Melvern "Mel" Hoff, who donated over 20,000 hours as volunteer site steward to help manage it.
Because state law prescribes that progressive efforts continue to protect and manage the Truitt-Hoff Nature Preserve and surrounding nature preserve land, the District has designed and adopted a detailed natural-areas management plan. It specifies rules that are consistent with the Illinois Natural Areas Preservation Act and collaborates with joint rules for management of state nature preserves, including the proper use of the area by scientists, educators, and the public.
History
In presettlement times, the preserve was prairie, scattering timber and marsh. The land containing the preserve was purchased around 1850 by the Galena and Union Railroad, now the Chicago and Northwestern, and maintained by them until it was sold for development in the 1960s. During the railroad era, a small stockyard was established, and some grazing was apparently allowed throughout what is now the prairie.
The remnant prairie was purchased by the District and the City of West Chicago in 1979. Additional parcels were purchased in the late 1980s and early 1990s.