People have lived in DuPage County for thousands of years, so it's no surprise that some of the tools and objects they used are still being found in many DuPage forest preserves.
For decades curious people have searched for interesting things on the ground, often picking up objects and taking them home. But it is important to understand there are laws and considerations that apply to these objects.
If you find something on public land
If you find an object that may have historical significance in Illinois on public land such as a park, forest preserve or school playground, it belongs to the state of Illinois and needs to be curated by the state museum. It is against the law to take items from public land.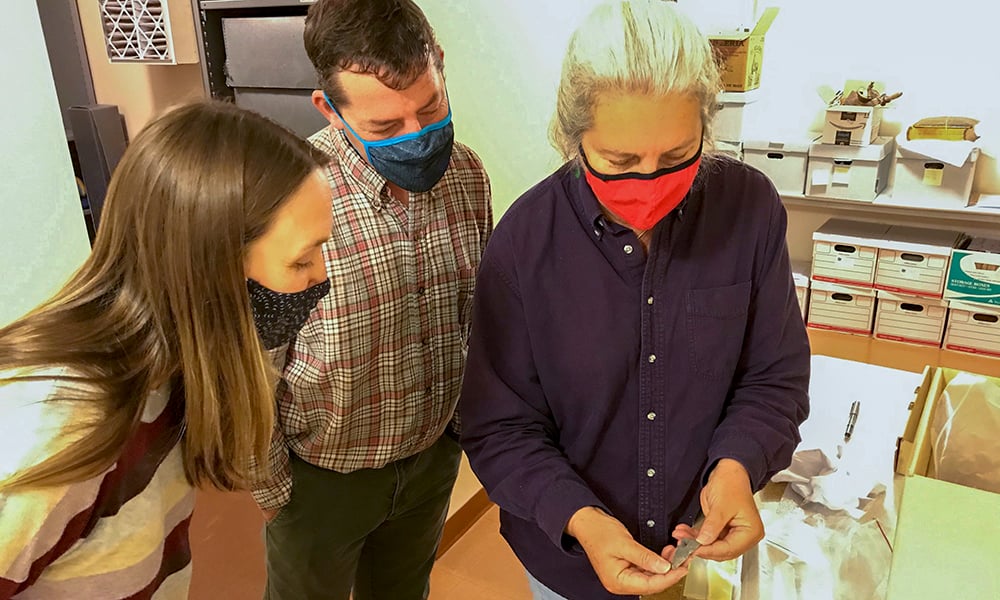 Staff at the Illinois State Archaeological Survey inspect an arrowhead found in Illinois.
If you run across an item that might have historical significance, the Illinois State Archaeological Survey (ISAS) recommends leaving the object where it was found, taking a picture of it and noting its location in relation to identifiable markers like large trees, stones or other easy-to-find things.
Contact the government agency that owns the property or ISAS, and send them the picture and the location of the object. ISAS staff will review the matter and determine if further investigation is warranted. They have identified over 600 archeological or potential archeological sites in DuPage County.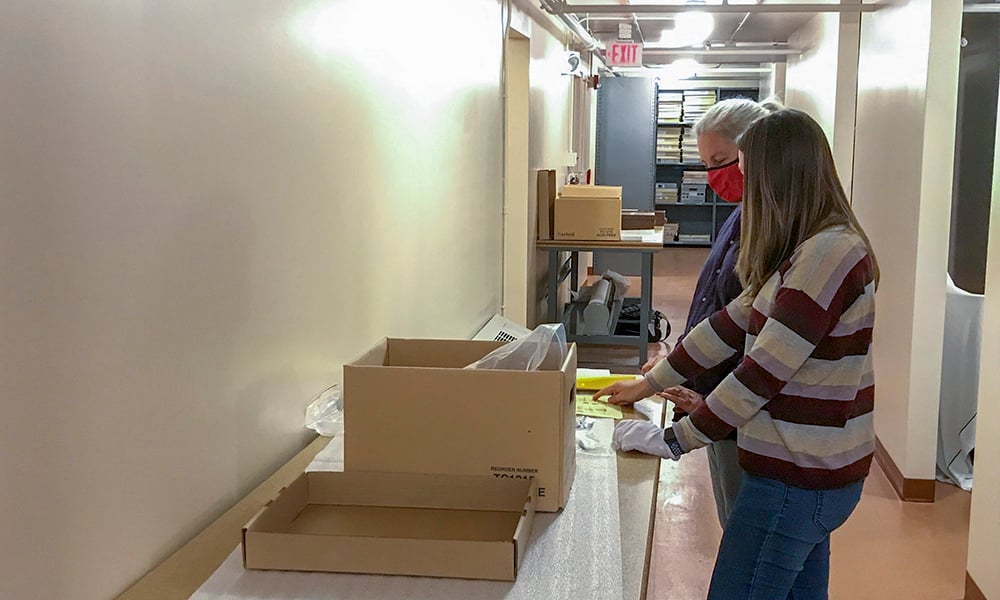 Staff at the Illinois State Archaeological Survey catalog historical objects found in Illinois.
How it worked for us
A few months ago, the Forest Preserve District's collections committee was contacted after a preserve visitor found an interesting stone at Blackwell Forest Preserve in Warrenville. They took pictures and alerted Forest Preserve District staff. We sent the pictures to Illinois State Archaeological Survey staff and discussed the site. Previously Blackwell was an old stone quarry that was converted into a forest preserve with manmade lakes and a landfill that is used as a scenic overlook and winter snow tubing hill.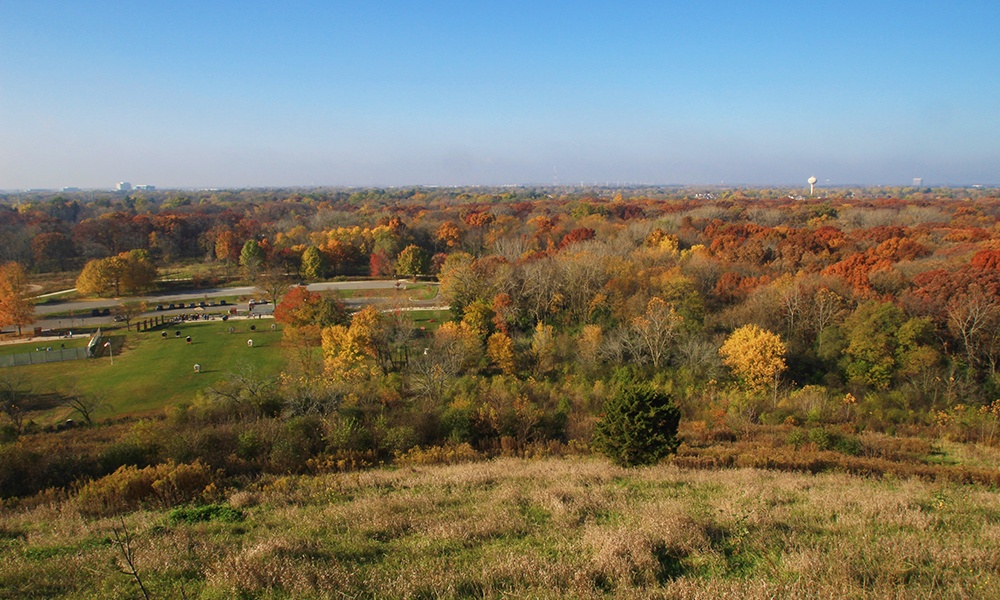 The view from atop Mount Hoy at Blackwell Forest Preserve in Warrenville.
ISAS staff concluded that even if the object was significant, it was not worth investigating because it had been separated from any other objects that may help tell its story. Objects themselves can only tell us so much; it is through their location and relationship to other objects that we learn the most about the past.
Staff at the Illinois State Archaeological Survey inspect an artifact.
Removing historical objects from their original location makes it harder to learn about the object's significance. A current archeology trend is to leave objects in their original location in the hopes that future technology and techniques improve over time and help us learn more from a site in the future.
Sites like Winfield Mounds Forest Preserve in Winfield and the village site near it have been so disturbed by numerous digs between the 1930s and 1970s that there is little chance to learn from those areas today even with improved technology and techniques. They are just too disturbed; sometimes it's better to leave things for future research.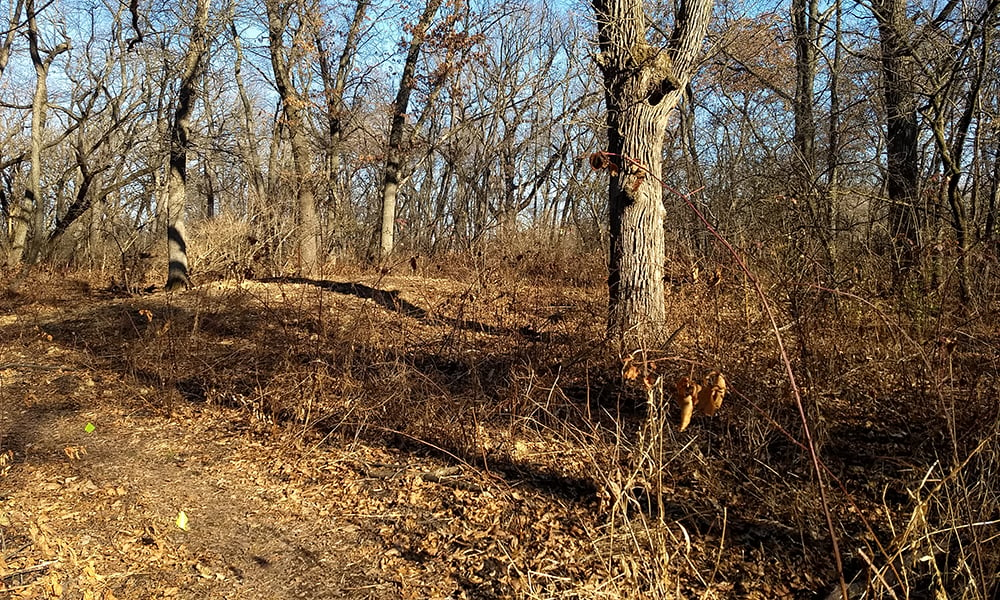 Winfield Mounds Forest Preserve in Winfield is home to three conical effigy mounds built by indigenous peoples that inhabited and traversed areas along the West Branch DuPage River about 1,000 years ago.
Finding Something on Private Land
If you find an object on private land, ISAS recommends you treat it the same way, even though such objects are protected by different laws and are not as well-protected. It's best to contact ISAS for guidance at 217-244-4244 or isas@illinois.edu.
Native American Artifacts
Native American artifacts found on public property are protected by the Historic Preservation Act, and the Native American Graves Protection and Repatriation Act along with state and local laws. It's best to contact ISAS or an authoritative museum for guidance.
The federal government passed the Native American Graves Protection and Repatriation Act (NAGPRA) in November 1990 to protect human remains, funerary objects, sacred objects and objects of cultural patrimony, and to return those objects to their descendants for proper care.
NAGPRA applies to all federal land, federal agencies and agencies that receive federal funds. In the 1990s, the Forest Preserve District reviewed its artifact holdings to determine if any of its objects were subject to the law so the items could be returned to the appropriate tribal authority.
The Trickster Cultural Center in Schaumburg can help identify Native American objects you find in your yard. It's also a wonderful place to learn about Native Americans past and present and the many contributions native people have made to the United States of America.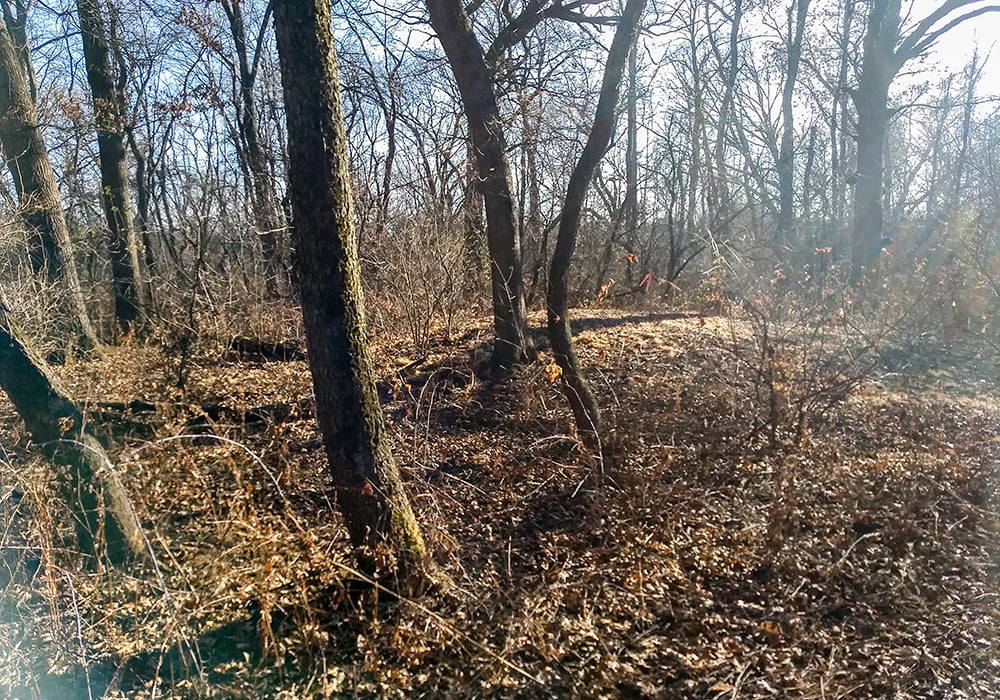 Our own collections
The Forest Preserve District of DuPage County keeps a large collection of artifacts, including Native American artifacts, found on District land in a climate-controlled collections storage area at Mayslake Peabody Estate in Oak Brook.
We care for unique objects that include a 10,000-year-old pinecone, mastodon teeth, a cicada, furniture, tools, books and a collections of natural history objects.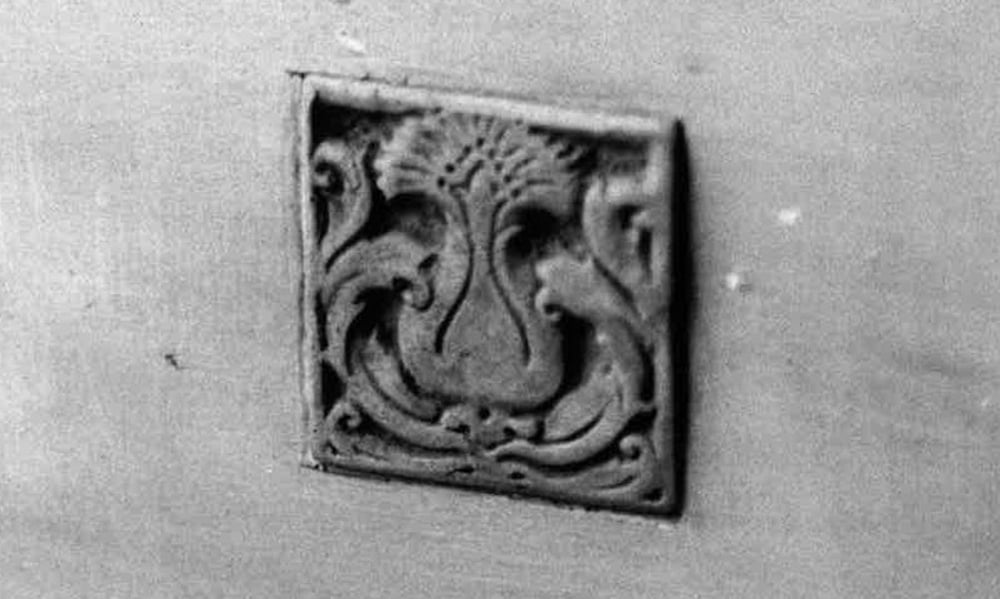 About Hidden History blogs
From glaciers to mounds, mammoths and farms, each month we highlight the often-overlooked history of our preserves and provide context to deepen your connection to the land, as well as tell the stories revealed to us through the objects and formations left behind. Stay tuned as members of the Forest Preserve District's collections committee bring you closer to your community through story every month.