The birth of a newborn — a foal, that is —inspired Danada Equestrian Center volunteer Deb Yatka to pick up her pencils and begin to sketch — something she hasn't done for many years.The Friends of the Forest Preserve District of DuPage County and Danada are offering hand-drawn portraits of Duke to donors who contribute $20 or more in the "Oh, Baby! Shower," which runs online through September 7. Staff and volunteers are sharing their drawing talents to help support the colt and the center's other horses.
When Yatka learned about the opportunity to help support the colt, she did not hesitate to offer her artistic skills. "Honestly, it was the request for volunteers to donate drawings for the baby shower that I picked up drawing again," said Yatka.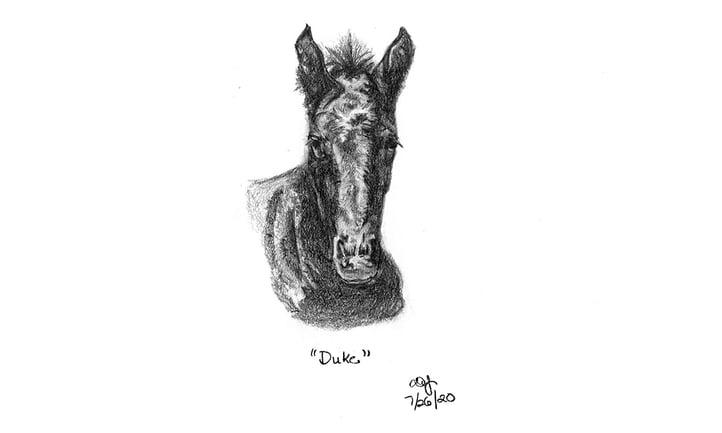 Yatka earned a Bachelor of Arts degree from Columbia College and studied photography, fine art and advertising. "It's been 16 years since I've drawn anything, but the baby shower gave me the push," she said. "I'm glad the opportunity for volunteers to help with this fundraiser came along, because it inspired me to start drawing again."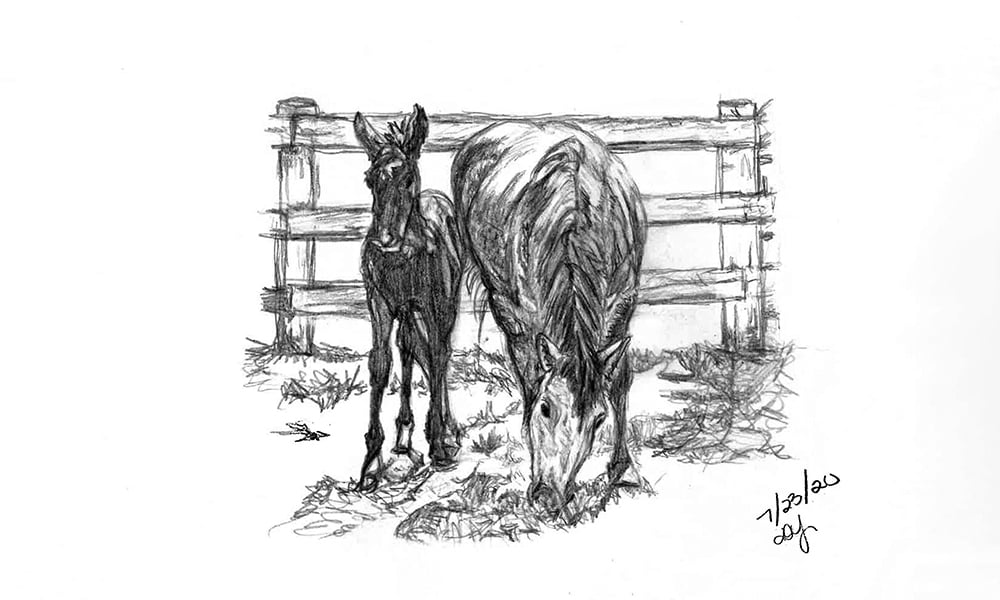 Horses have always been an inspiration for her drawings, and animals continue to be her favorite art subject. She works in graphite pencil but would like to work up to colored pencils as she continues to practice and hone her skills.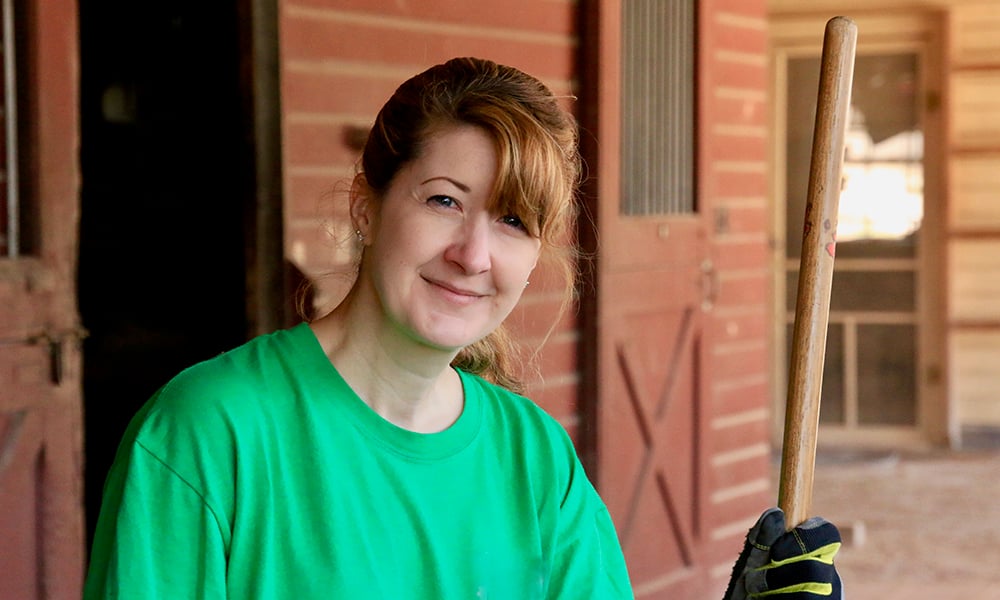 Volunteering at Danada has encouraged a special bond with horses, and she's developed an affinity for two members of its herd, June and Nick, both 27 years old. "June, a grey Percheron, is a sweet and gentle giant," she says. "And Nick, an Appaloosa-Clydesdale cross, is incredibly smart, being the resident painting horse. To watch him paint for a crowd, and see how much he enjoys it is so fun."


Her volunteer role at the center is varied, and no two days are alike. "As an equestrian aide I assist staff with caring for the Forest Preserve District's horses, maintaining the stable environment, answering questions for visitors and providing information on the center's programs," she says. Her favorite responsibilities include feeding, grooming and providing general care for the horses. "It's an amazing feeling at the end of a shift when tasks get accomplished."


Born May 25, Duke is the first horse born at Danada Equestrian Center in 10 years. The center purchased Duke's mom, Daisy, and her driving partner, Babe, for its lessons and horse-drawn wagon rides from a donation by Jan and Jack Yong to the Friends.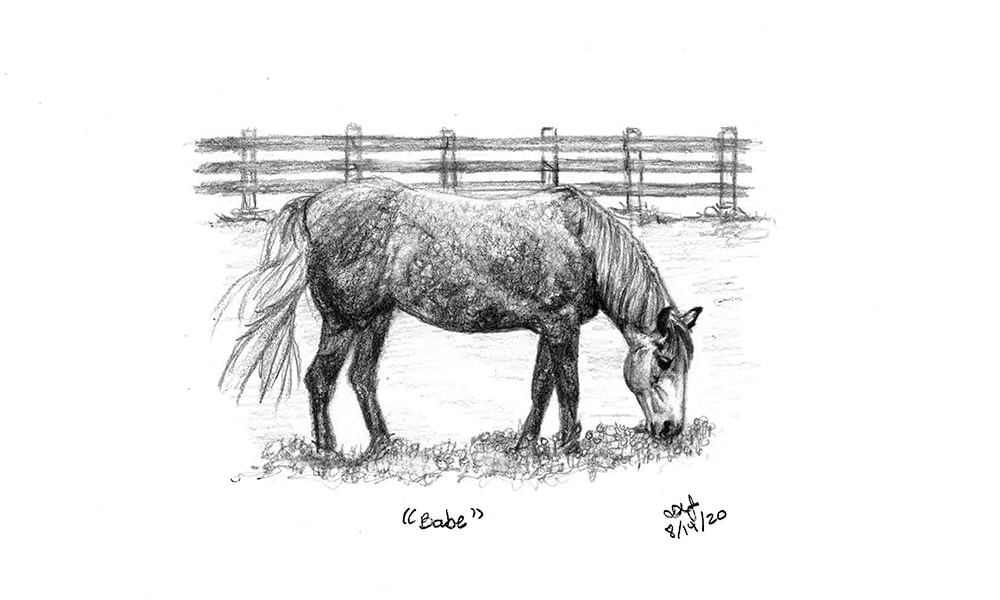 Danada is publicly funded through DuPage County tax dollars and does not receive state or federal money. Because many of its lessons, camps and tours were canceled due to COVID-19, the center is not generating revenue from programming at this time.
The virtual baby shower offered horse-loving enthusiasts not only the opportunity to support Danada's newest addition but also its other horses. "It's a wonderful cause," said Yatka. "The horses of Danada are loved by many, especially little Duke. He's so adorable, and it's been amazing to watch him grow and learn."
The beloved colt has encouraged many aspiring artists like Yatka to observe and express their creative skills, whether they be lapsed abilities or newfound talents. Fortunate for us, many of those artists have also graciously shared their talents with the artwork they created for a cause.

Consider making a donation to support Danada's horses' care and critical operations today! Click "Donate to Duke."


Don't miss the latest news from the Friends' team! Sign up for the Development News e-newsletter to be sent directly to your inbox to receive regular updates and exclusive offerings.