Patience is a virtue, especially if you're trying to save the federally threatened eastern prairie fringed orchid.
District ecologist Scott Kobal has been working for more than 25 years to save the somewhat finicky flower as part of a nationwide recovery project sponsored by the U.S. Fish and Wildlife Service and Nature Conservancy.
There are about 96 populations of the rare orchid in eight states in the U.S., but only 12 of those are ranked as highly viable, according to Cathy Pollack, who's overseeing work in Illinois to save the flower in the Chicago office of the U.S. Fish & Wildlife Service. In order for the species to be considered recovered and removed from the endangered list, there must be 22 highly viable populations, she said.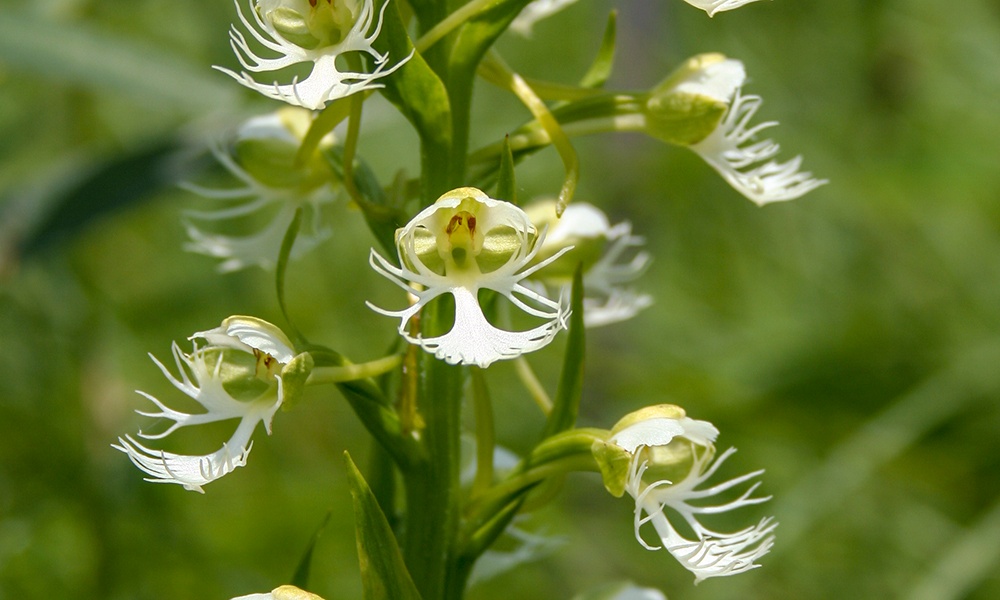 The perennial herb has its challenges: It's pollinated only by the nocturnal hawkmoth, which normally doesn't visit small populations; requires a specific fungus in the soil to thrive; doesn't like to be crowded out by other vegetation; and is a favorite treat for deer.
The orchid was listed as federally threatened in 1989 due to severe habitat loss, small remaining population sizes and low reproductive health.
All of which adds up to put the orchid at risk of becoming endangered in the foreseeable future.
It also gives Kobal and his volunteers plenty of work to do.
Helping Nature Do Its Thing
The orchid is currently growing in three DuPage forest preserves (which will not be named to protect the flower). It grows in a variety of habitats, from mesic prairie to wetlands such as sedge meadows, marsh edges, and even bogs. It blooms for 7 to 10 days from late June to early July.
Kobal's early efforts to save the orchid entail looking for the orchids in DuPage preserves, placing deer cages around the ones he finds, and planting seeds at those sites to boost their populations. His work has expanded to include collecting demographic data on the plants, hand pollinating and inoculating the soil around this delicate orchid.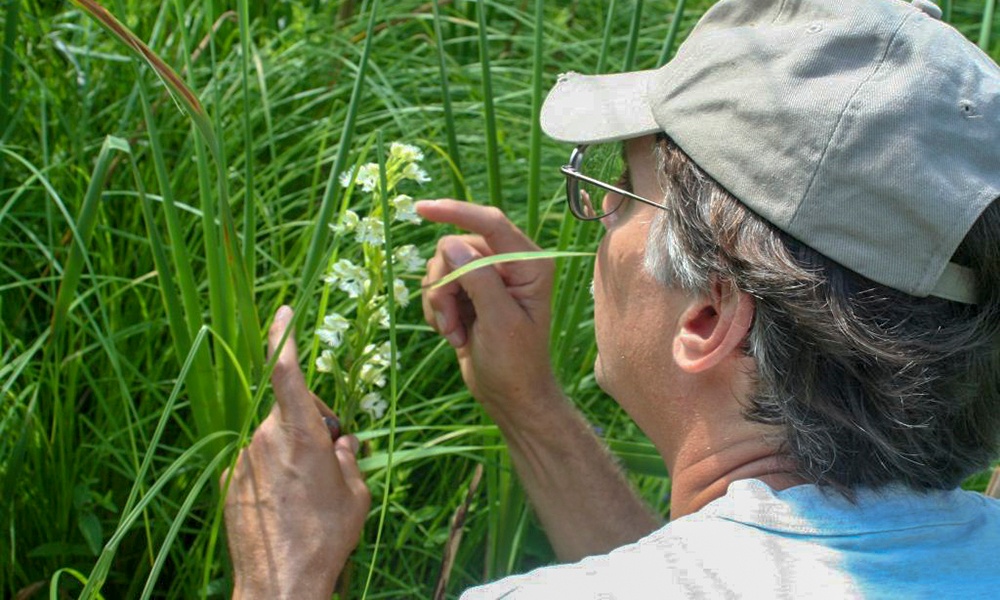 Kobal counts the flower heads on a blooming eastern prairie fringed orchid.
It appears Kobal's efforts have been successful, as the rare orchid populations, although small, have increased over past populations in DuPage preserves. Kobal has been able to identify all DuPage forest preserve locations with the orchid and collect good data on the plants.
"One thing we have found is that hand-pollination definitely increases the amount of seed production from plants," Kobal said. "Weather has a big impact on blooming and survival of the plants — when we have had drought years the plants do not do very well. Also, consistent management of the habitat has a positive impact on the flowering effort and the number of plants in the population."
"We have good data on the plants and what we have and the populations (although small) have increased from what they were in the past," Kobal said.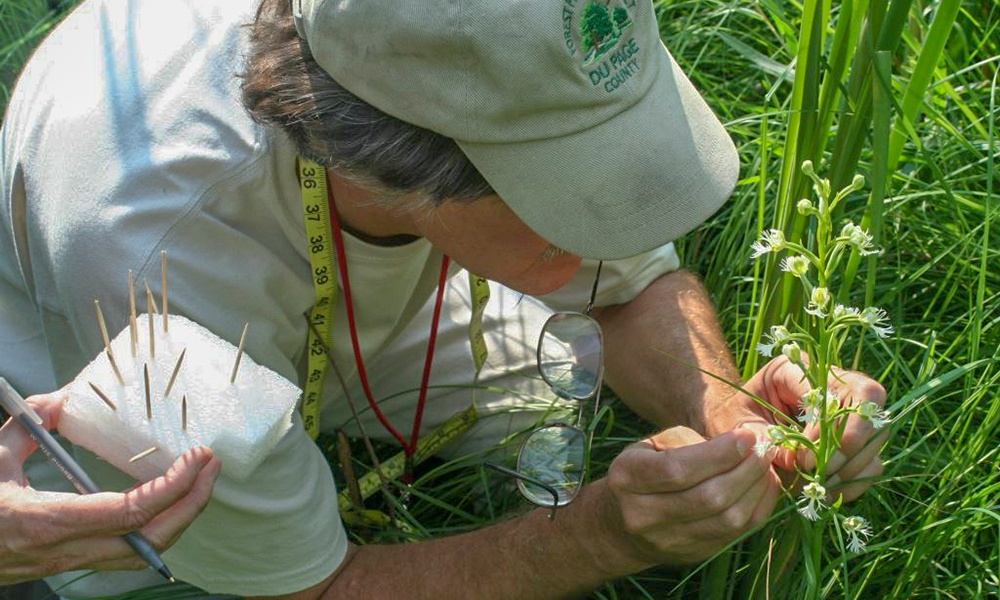 Kobal hand pollinates an eastern prairie fringed orchid while it blooms.
Efforts Paying Off
The U.S. Fish and Wildlife Service is overseeing recovery efforts in DuPage County and other areas, including Kane and McHenry counties. The recovery work for the eastern prairie fringed orchid is one of the largest undertakings of in situ plant conservation.
2020 was the best year for blooming orchids in Illinois, reaching a 29-year high in the number of blooming plants across the state. In 2020, Illinois recorded 2,287 blooming orchids across all eastern prairie fringed orchid populations. This doubled the number of blooming orchids (1,124) counted in 2018. In 2017, numbers were down by about 750 from 2016's recorded 1,186 blooming plants. This shows how the number of plants can fluctuate from year to year.
"We ... are working toward recovering this species and our efforts have moved us in a positive direction, although results of our efforts in one year may not be seen for 5 – 9 years, as it takes that long for a blooming plant to appear from seed," Pollack said.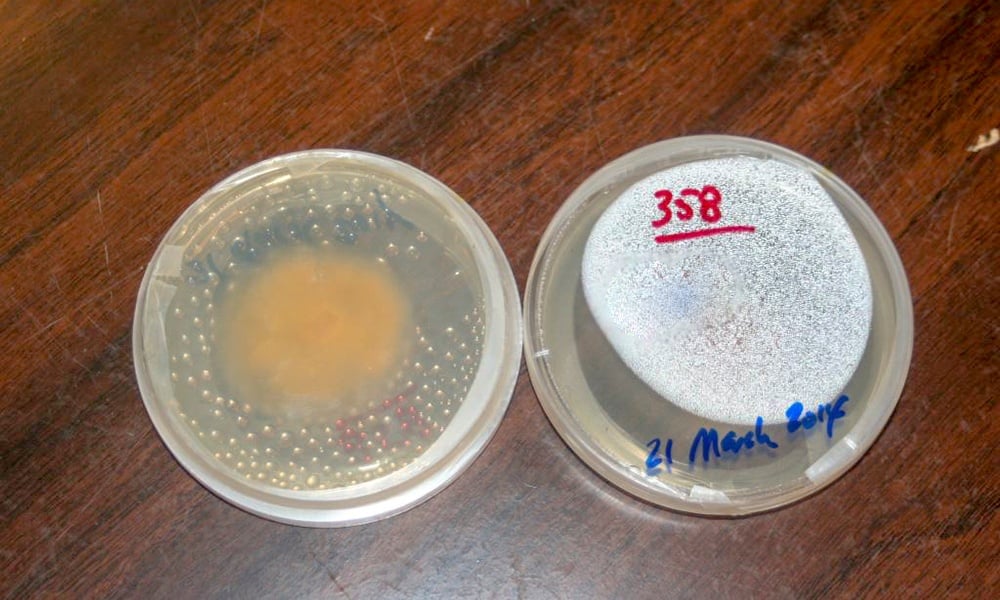 Mycorrhizal fungi grows in a petri dish (above) and is later made into an inoculation (below) that is mixed in the soil with orchid seeds to help it grow.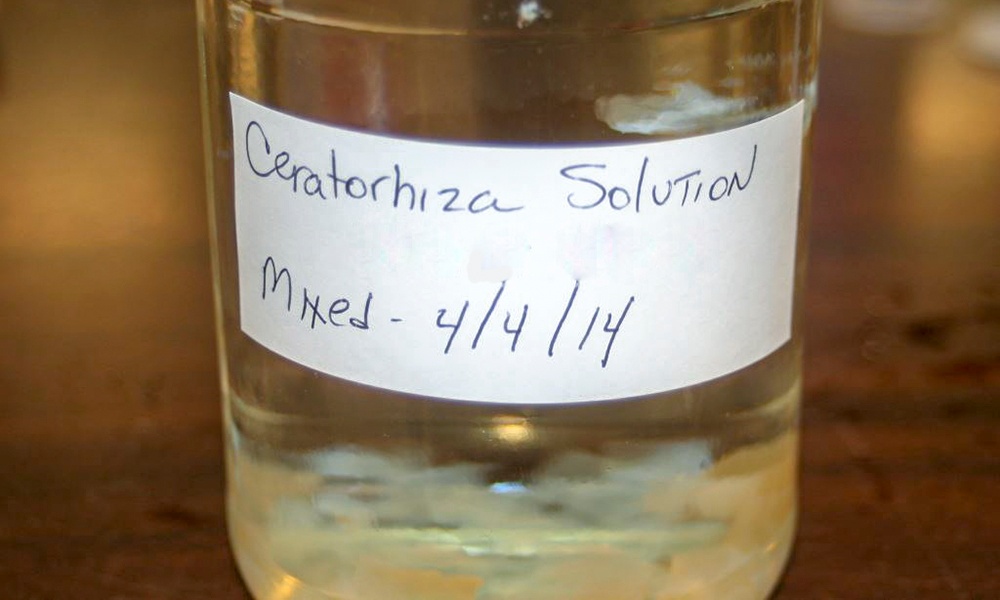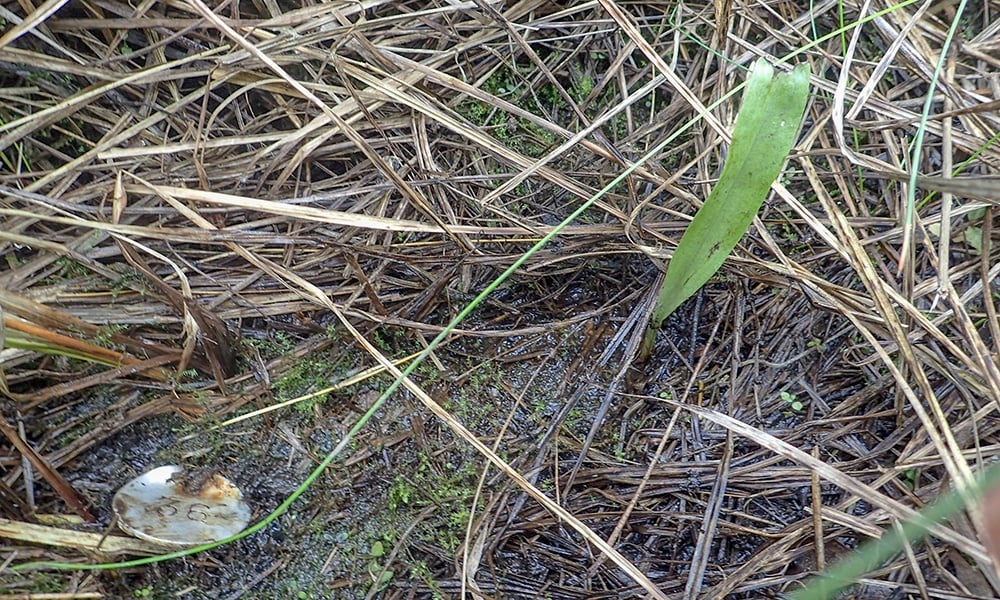 A seedling planted with the mycorrhizal fungi sprouts at one of the forest preserve locations.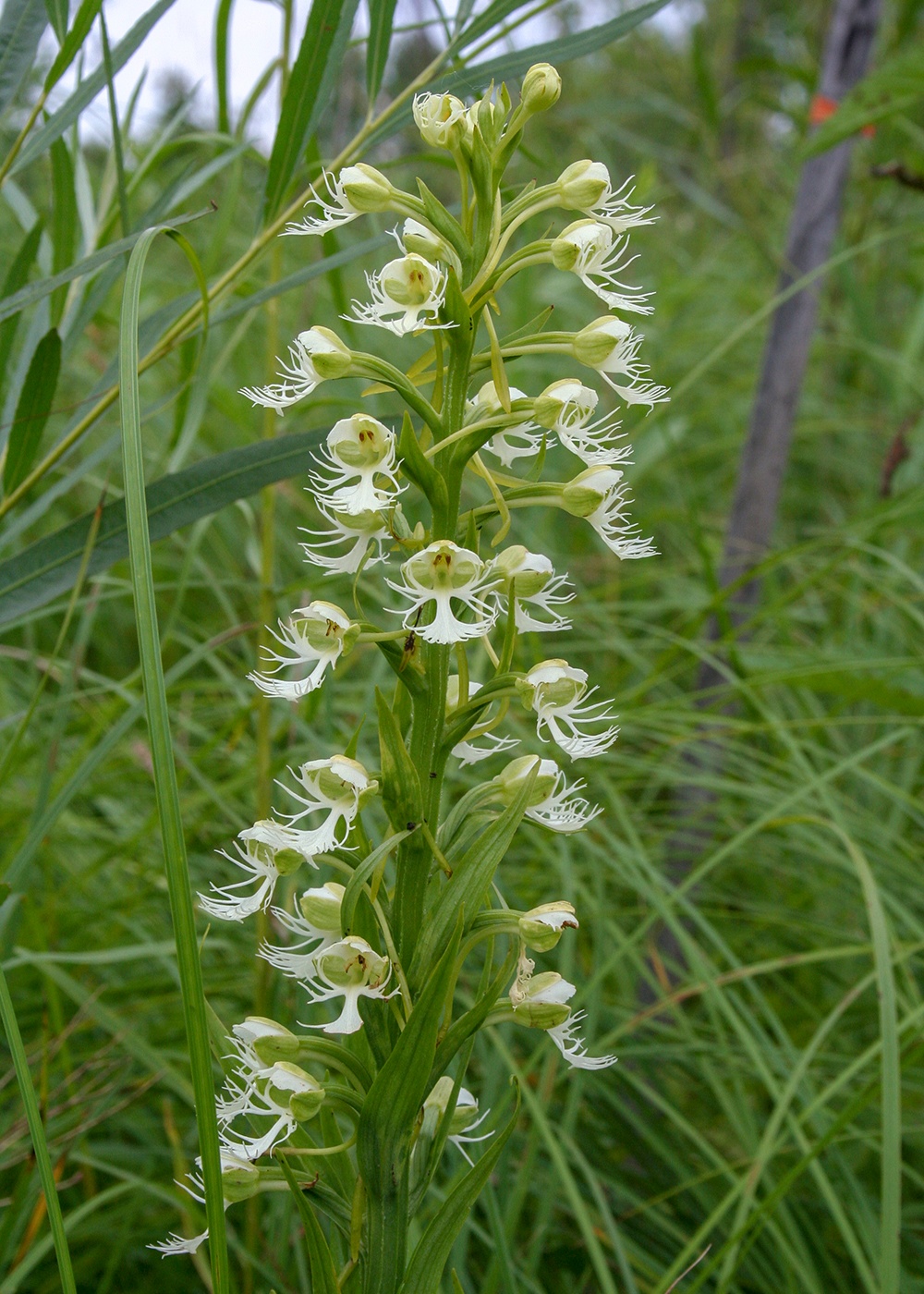 The eastern prairie fringed orchid blooms for 7 – 10 days from late June to early July.