We all have different sources of inspiration. Sometimes you just have to like something a little before you'll try it. Other times you have to kick the tires and thoroughly research the matter before you dive in. So it is with gardening.
It may only take one instance of spotting a hummingbird feeding on your neighbor's deep red cardinal flower blooms to get you hooked. Or seeing a monarch perched atop blazing orange butterfly weed. It might seem too complicated to find native plants to attract such shows of beauty and wildlife to your garden, but our popular annual spring native plant sale at Mayslake Peabody Estate takes much of the guesswork out of it.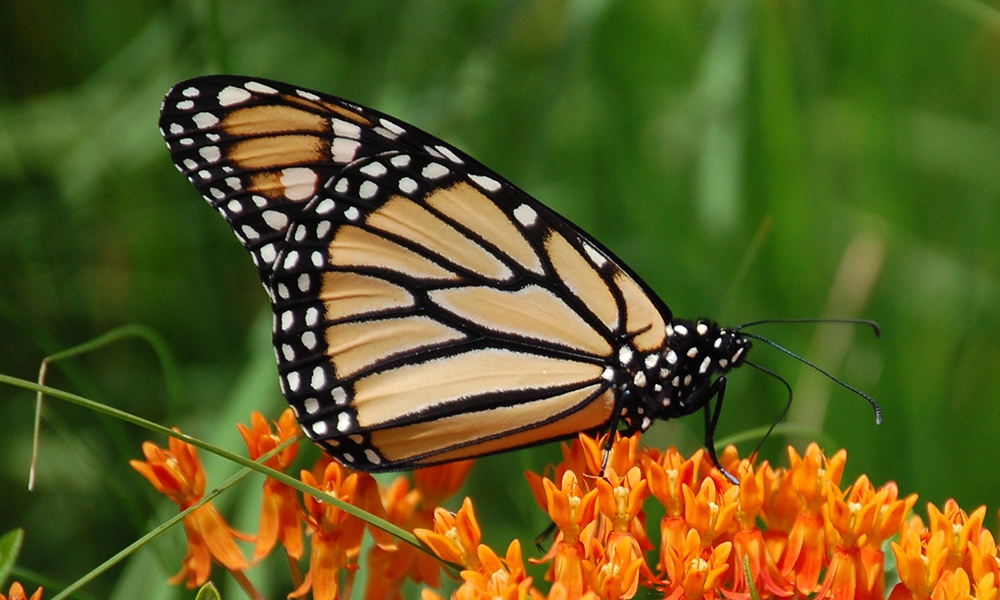 Monarch on butterfly weed
Like any new venture, it involves a little risk-taking and a little leap of faith. But the pros far outweigh the cons when it comes to native plants. They are far more forgiving than annuals during the hot summer months and require far less maintenance and watering. And soon you'll be the talk of the neighborhood when your beautiful blooms attract local wildlife, have more time on your hands and are saving money on water, pesticides and fertilizers. Your native flowers will be different, blooming all summer and into the fall, while the neighbors short-rooted annuals will constantly thirst for water and die out under the hot summer sun.
Native plants have grown in Illinois soils for hundreds of years. Planting native plants helps bring back biodiversity and restore the plants that thrive in Illinois soils. Gardeners of all levels are encouraged to dive into planting native Illinois species. The roots are much longer and help aerate the soil. They are hearty and help pollinators thrive.
The botany-loving experts at the Forest Preserve District have put together a few easy "recipes" to help you get started on your garden this summer. Whether you want to attract birds, butterflies or other pollinators to your yard, follow our easy how-to ideas for a successful season.
Silver-spotted skipper on bergamot
Remember that native plants increase the biodiversity — or assortment of life — in an ecosystem. It's the wide variety of plants, insects and animals in a highly diverse area and the native plants they need to survive. By planting one or more of these packages, you'll have a beautiful landscape that supports life and restores balance.

Butterfly Garden (sun/part sun garden)
Butterfly weed
Swamp milkweed
Prairie milkweed
Sullivan's milkweed
Blazing star
Purple coneflower
Columbine
Bergamot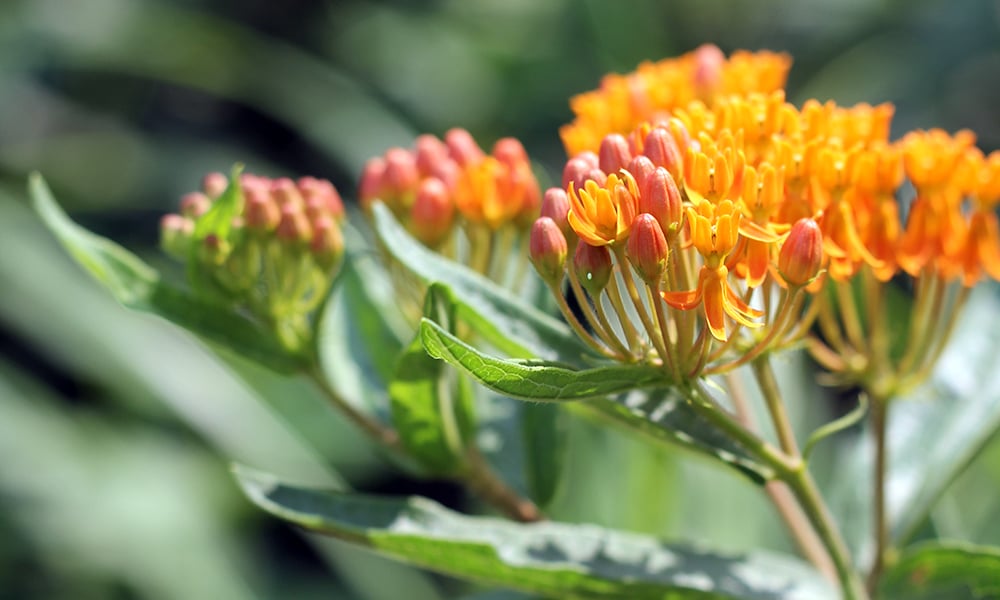 Butterfly weed

Hummingbird Gardens
Columbine
Butterfly weed
New Jersey tea
Blazing star
Cardinal flower
Great blue lobelia
Sky-blue aster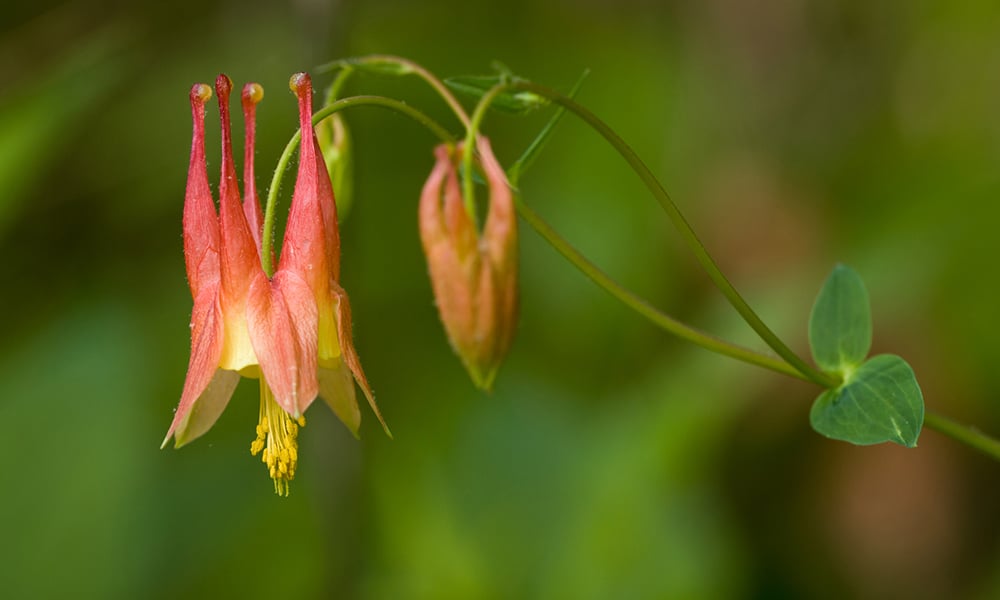 Columbine

Woodland Shade Gardens
Jack-in-the-Pulpit
Wild geranium
Virginia bluebells
Wild blue phlox
Jacob's ladder
Solomon's seal
Culver's root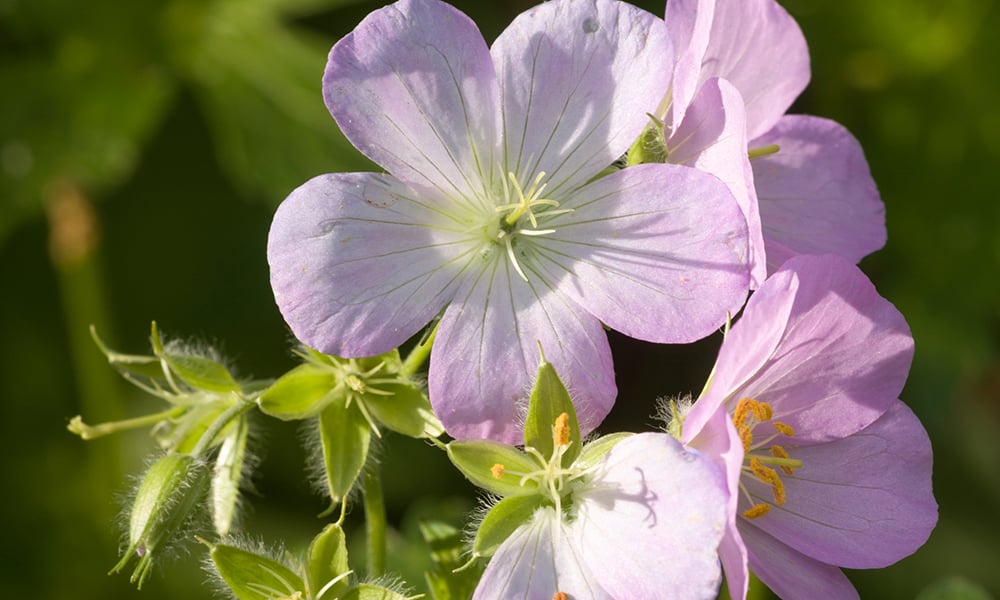 Wild geranium

Rain Garden (moist/wet soil)
White turtlehead
Boneset
Tall Joe pye weed
Queen of the prairie
Bottle gentian
Blue flag iris
Cardinal flower
Great blue lobelia
Obedient plant
Marsh phlox
Culver's root
Go Native in Your Garden!
Once you've mapped out your native landscaping, you can shop in person for native flowers, shrubs and trees at our annual Native Plant Sale May 13 and 14 at Mayslake Peabody Estate in Oak Brook!
Support the Friends of the Forest Preserve District of DuPage County and purchase a ticket to an exclusive Native Plant Pre-Sale May 12.
This year's sale will be in-person only. Details, including a list of plants and info on tickets for the May 12 exclusive pre-sale, are available at dupageforest.org/native-plant-sale. Ticket sales begin April 11 at 8 a.m. for the exclusive early-bird shopping event.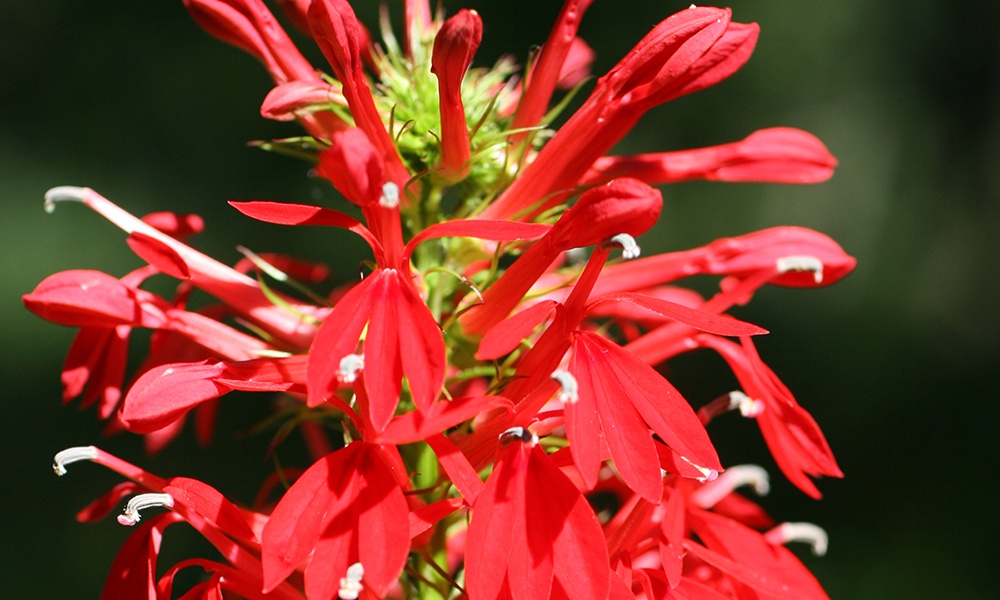 Cardinal flower