Summer is a beautiful time in the preserves. But it can still be a struggle to find time to get to your favorite forest preserve, even though research shows that 20 minutes outdoors can reduce stress, improve your mood, enhance your memory and help you maintain a healthy weight. Fortunately, the Forest Preserve District offers lots of short trails that can help you get your daily dose of nature even during lunch!
The 82-acre Maple Grove Forest Preserve in Downers Grove is the area's only remaining remnant of a maple forest, an ecosystem categorized as globally endangered. The crushed limestone trail that runs the length of the preserve is a 1-mile round trip, but if you don't like to set foot on the same place twice, turn right when you reach the wood-chip trail. You'll end up circling the heart of the preserve instead of walking alongside it. It's the perfect place to go if you want to get "lost" in the woods and escape the sun on a hot summer day.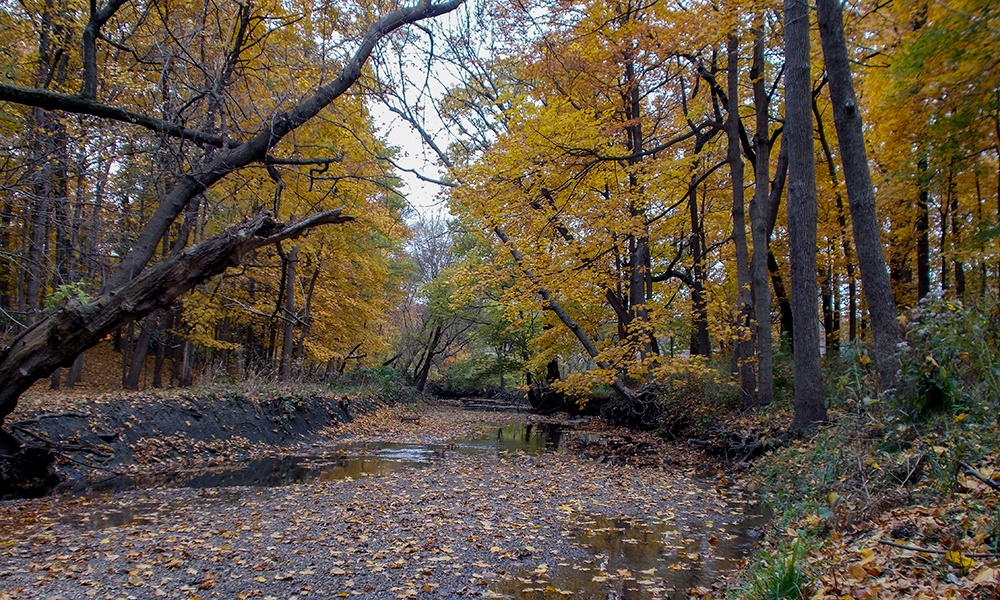 Don't let the small parking lot on Hobson Road at Goodrich Woods Forest Preserve in Naperville fool you. This preserve packs a punch. A 0.5-mile wood-chip loop takes you through 14 acres of woodlands with plenty of shade and a small creek, which cuts the preserve in half. If you're lucky, you might spot a red-tailed hawk in the treetops looking for its next meal. Remnants of the original homesite are at the trailhead, so after a few loops you can rest on one of the benches and imagine what life would have been like in the late 1800s.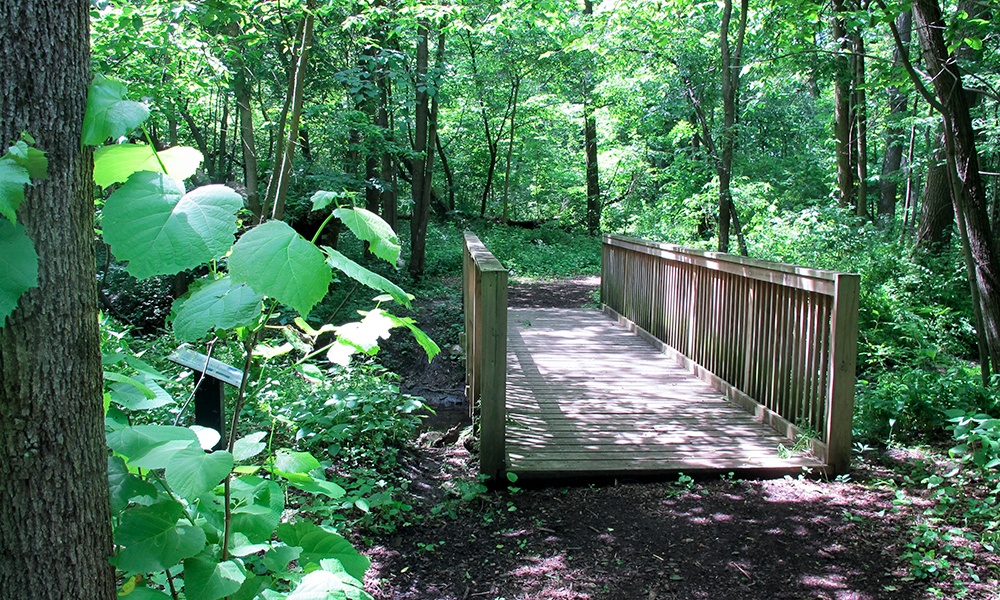 The parking lot on Gary's Mill Road at West DuPage Woods Forest Preserve in West Chicago is your gateway to Elsen's Hill. With 2.5 miles of grassy trails, you can pick your own route and distance for the day. Interested in hiking along the West Branch DuPage River? Take the Hickory Trail down the hill, which takes you past one of the county's few fens, a rare wetland fed by calcium-rich groundwater. Elsen's Hill is also a birding hot spot. Warblers, green herons and great horned owls all call the preserve home, even if only for a short time, so grab your binoculars. You just might spot a green heron looking for its next meal by Turtle Pond!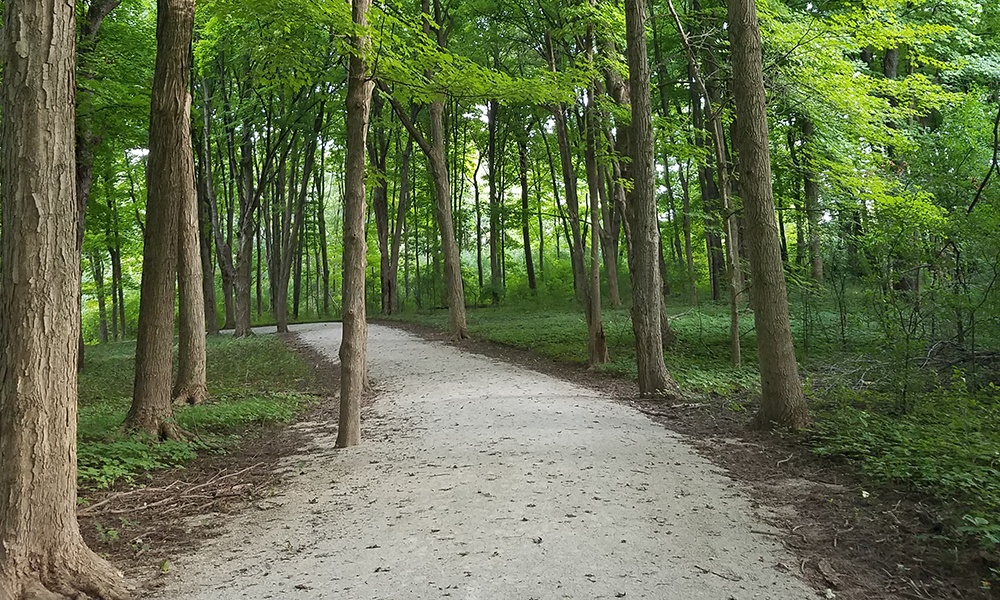 Established in 1917 as the county's first forest preserve, the 71-acre York Woods Forest Preserve in Oak Brook is filled with towering trees. Oaks over 100 years old form canopies over a 1-mile asphalt loop, one of the few asphalt paths in the preserves. After your hike, you can enjoy a bit to eat in the oldest picnic grove in the county, which boasts 3 acres of mowed grass, shade trees and a picnic shelter built by the Civilian Conservation Corps in the 1930s. If you're in the mood for more than a mile, a 0.6-mile section of the greater 25-mile Salt Creek Greenway Trail cuts through the preserve. Head north about 17 miles and you'll end at Ned Brown Preserve in Elk Grove Village; 8 or so miles south and you'll be at the gates to Brookfield Zoo!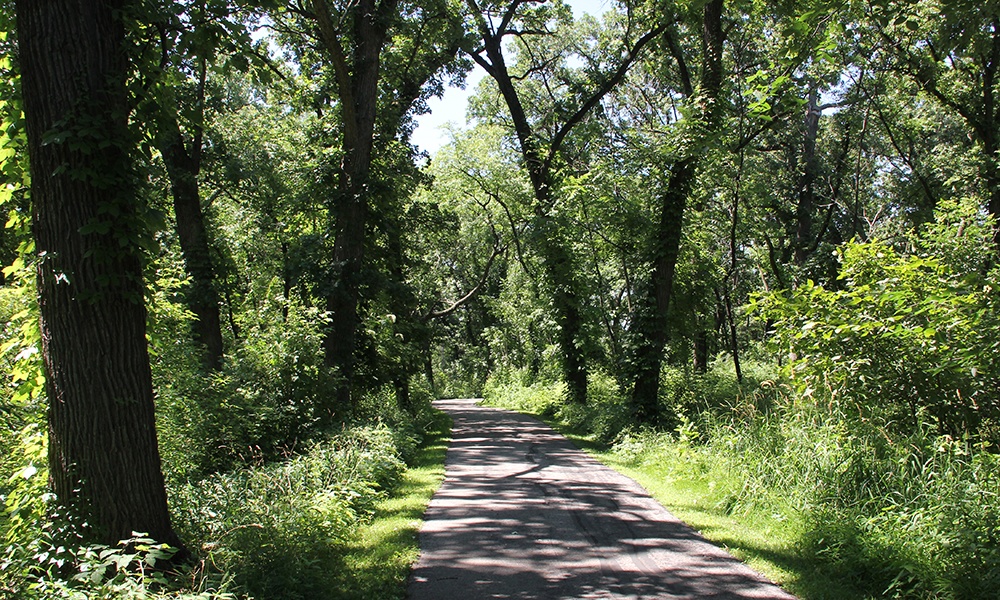 With 3 miles of trails ranging from 0.1 to 0.6 mile, the 358-acre West Chicago Prairie Forest Preserve in West Chicago lets you mix and match several short but significant walks through the state-designated Truitt-Hoff Nature Preserve. The preserve is one of the most biologically diverse sites in northeastern Illinois, containing more than 600 different kinds of plants and animals. The half-mile West Loop circles through the center of the nature preserve, but any of the trails will carry you through prairie, upland oak savanna or wetlands. Footpaths bring you face-to-face with nature on a truly personal level, especially with the variety of butterflies that rely on the preserve's native blooming plants.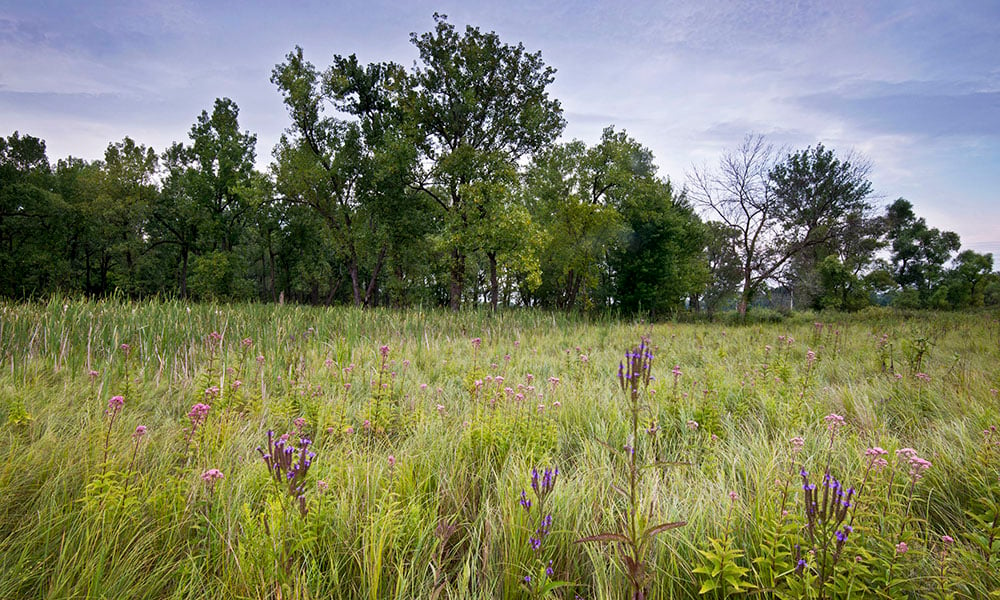 So are you ready for a lunchtime trail trek? Find more information on our forest preserves, about our maps showing trails, drinking water and restrooms.