Mayslake Peabody Estate is now home to a garden that blooms year-round, thanks to creativity, recycling and automotive paint.
In 2018, Mayslake Peabody Estate asked for submissions for outdoor installation art that explored the theme of "reclaimed beauty." Forest Preserve District Fleet body technician Don Rowe responded with the idea of creating a metal garden out of recycled materials.
Over the winter months in 2019, Rowe looked for materials for his garden. A rusted horse feeder from Danada Equestrian Center was flagged as junk, but Rowe saw it's potential. He also salvaged worn-out brake rotors and old tableware.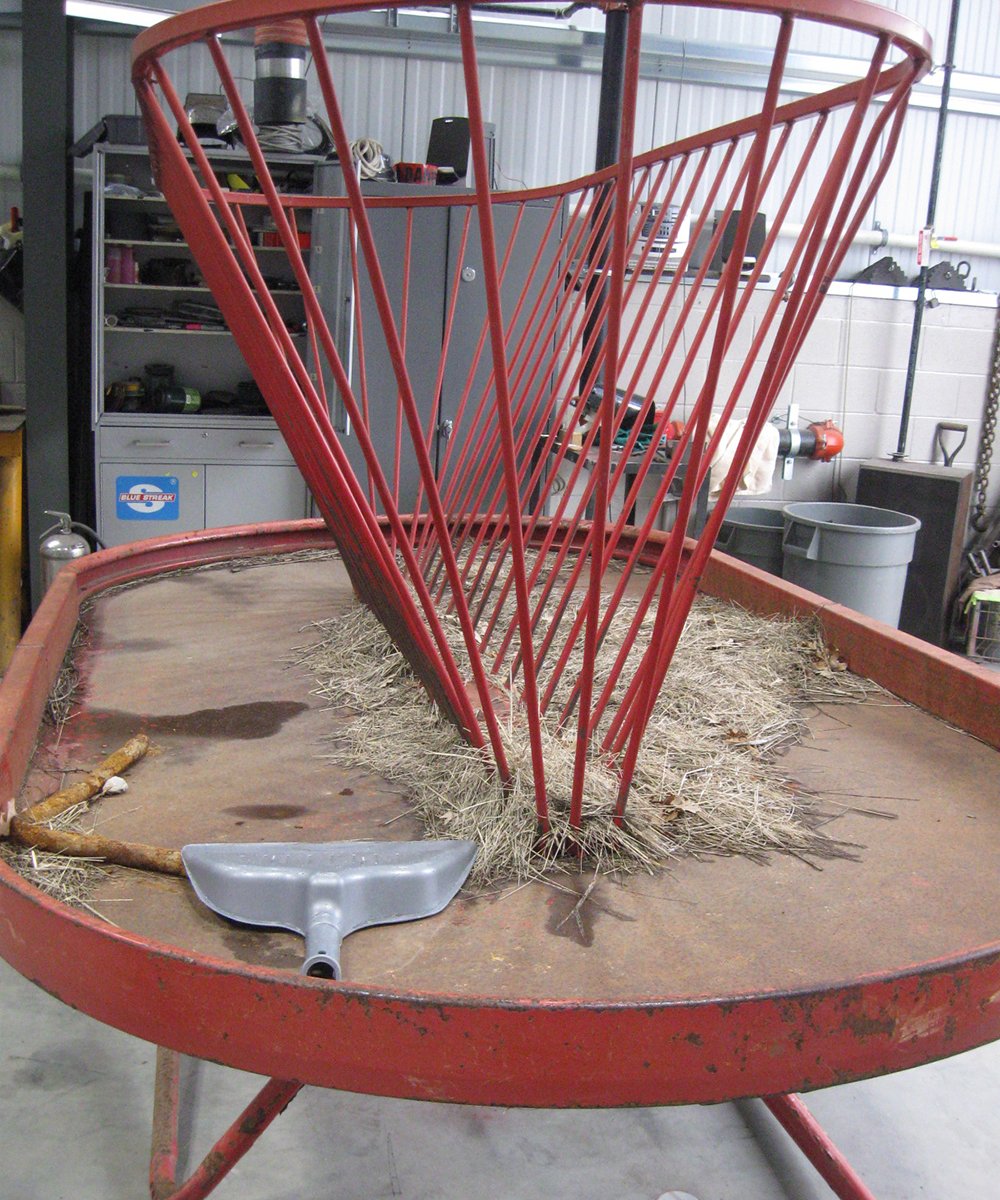 Once the materials were collected, Rowe began work on cutting, welding, and painting his creations. Surplus automotive paint allowed for vivid colors that could withstand the varied climate in our region.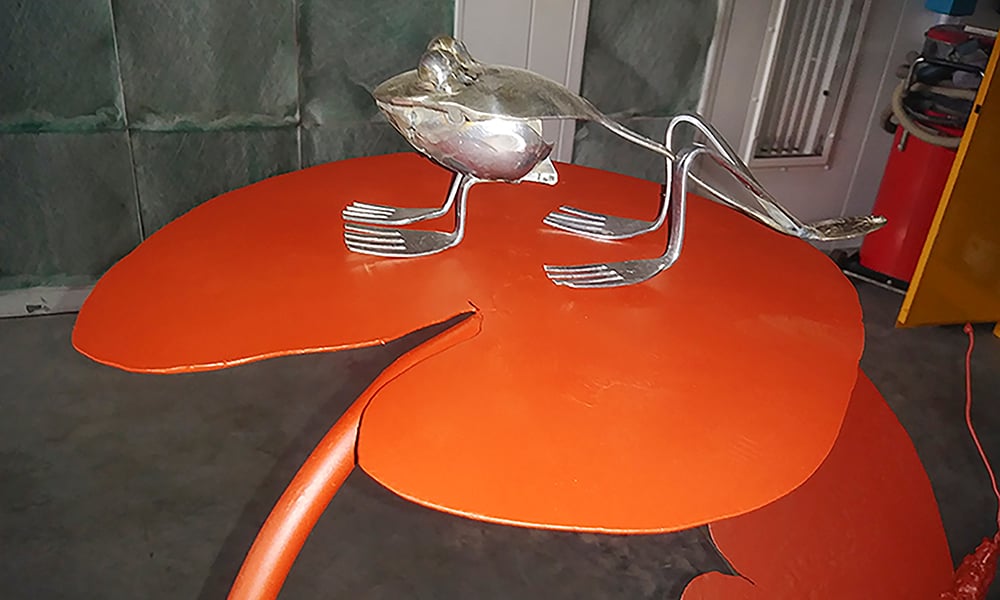 In the end, Rowe created a permanent flowering oasis. In addition to the whimsical flowers, metal creatures have found a home.
A frog made of forks and a spoon lazes on a lily pad; a dragonfly with knife-wings is ready to take flight; and a turtle made of bike chains looks tempted to explore the garden a little closer. Colorful butterflies remind visitors that, even in the coldest months of winter, our pollinating friends will return and spring will eventually come again.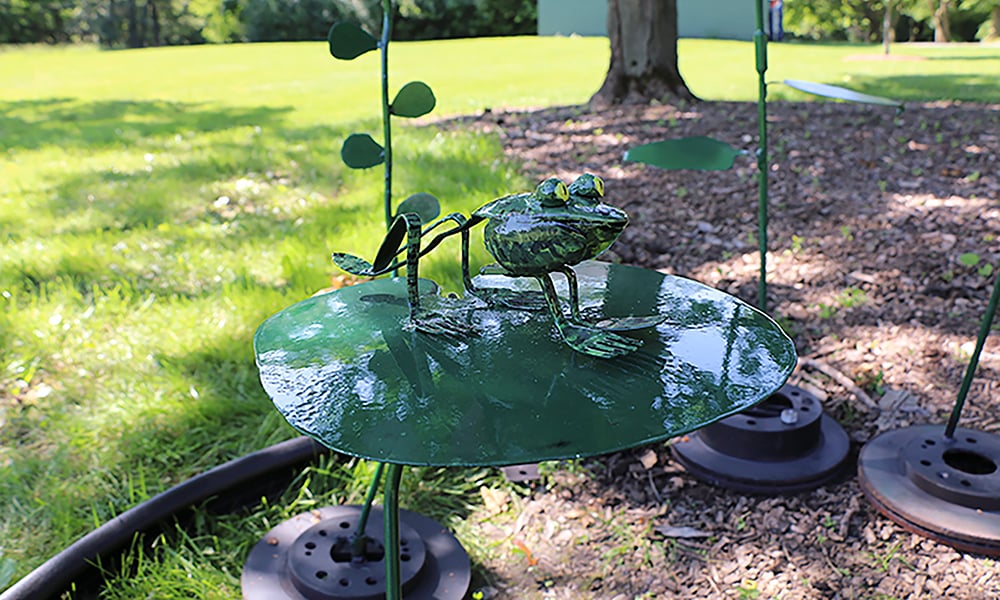 As the weather changes and fall turns to winter, we invite you to take a walk around the Mayslake grounds and visit the garden. Its cheery colors and reminder of warm summer months may make the inevitable coming winter more bearable.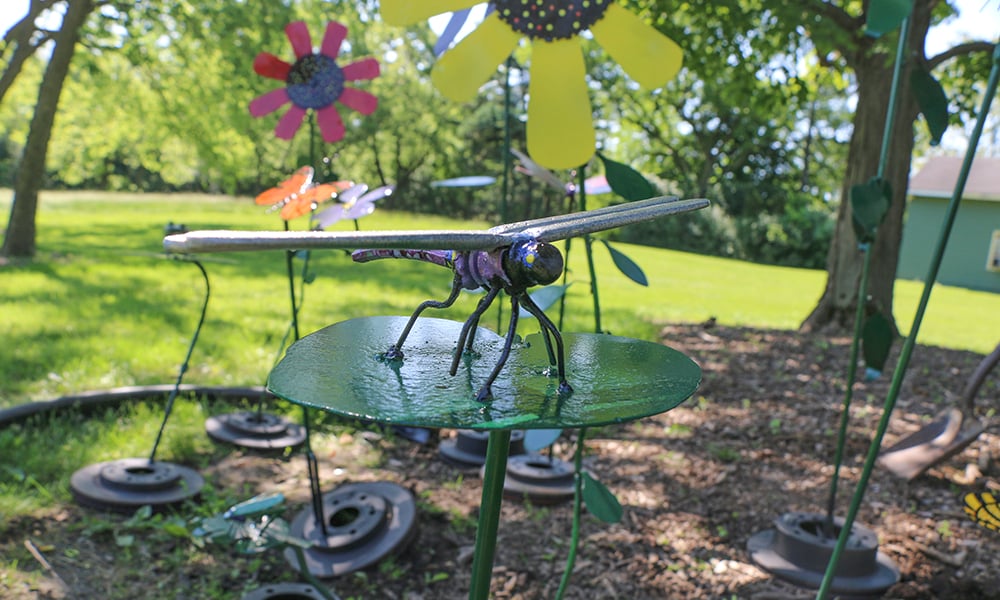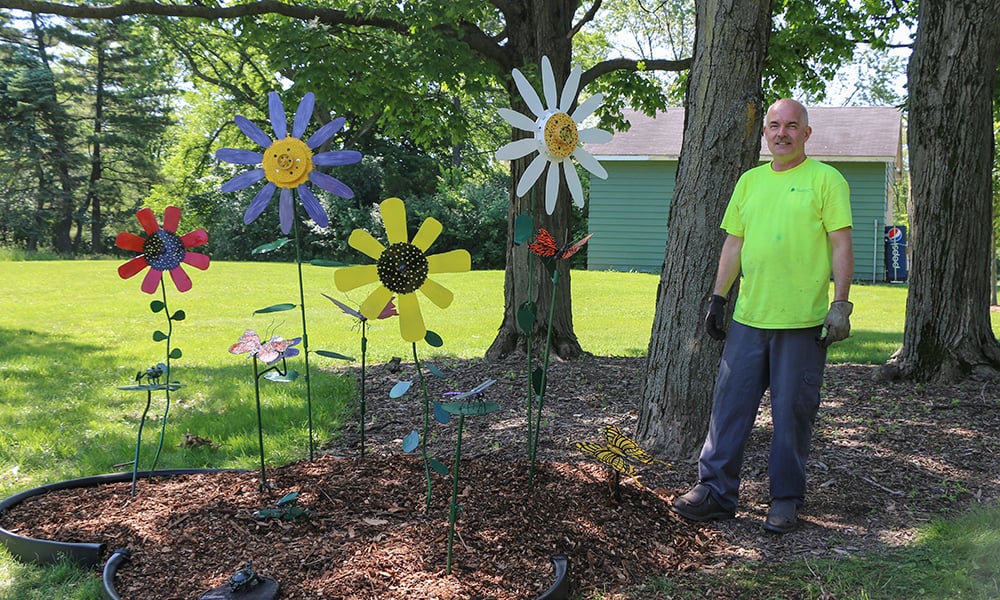 Don Rowe, District fleet body technician, stands next to his artwork made from recycled materials at Mayslake Peabody Estate.