Planting native plants in your parkway is a great way to help people appreciate native plants by growing them in your parkway for all to enjoy. And it helps pollinators too!
The area between the sidewalk and street is often thought of as a place to just plant trees, but parkways are a fantastic place to plant for pollinators.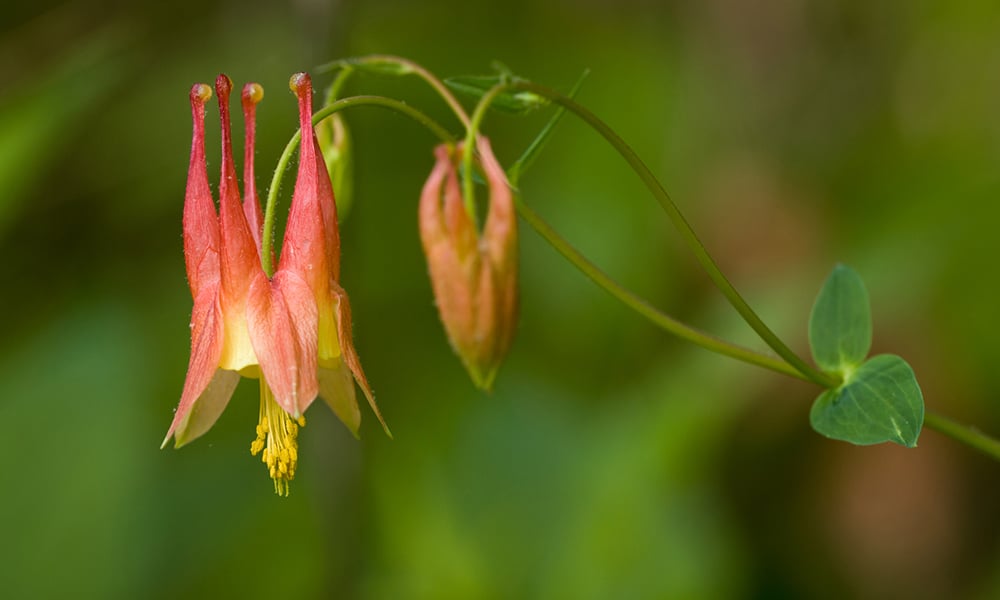 Columbine (Aquilegia canadensis)
On the Surface
Above ground, planting in your parkway has many benefits. You may think that a parkway is a small space, but if many people plant pollinator or rain gardens in their parkways, the impact can be huge.
Grass lawns are known as a monoculture, or one plant exclusively cultivated. Monocultures lack biodiversity. Replacing the turf grass in your parkway not only provides humans something beautiful to look at, but also creates biodiversity and can provide much-needed habitat for pollinators and birds.
Black-eyed susan (Rudbeckia hirta)
Below the Surface
Many of the benefits of planting native plants in your parkway happen below ground. Many native plants have long roots, some of which are two-thirds the total size of the plant. When planted densely in place of a traditional lawn, they can sequester, or trap, carbon removed from the atmosphere. Their deep roots create vertical channels that improve water filtration in the soil and help reduce runoff.
Because native plants are adapted to local habitats and soil types, once they're established, they typically do not require watering. While native plants will never be no-maintenance, they are certainly lower maintenance than nonnative plants. They do not require fertilizing or other soil amendments. They have evolved over thousands of years to survive the local seasons and conditions.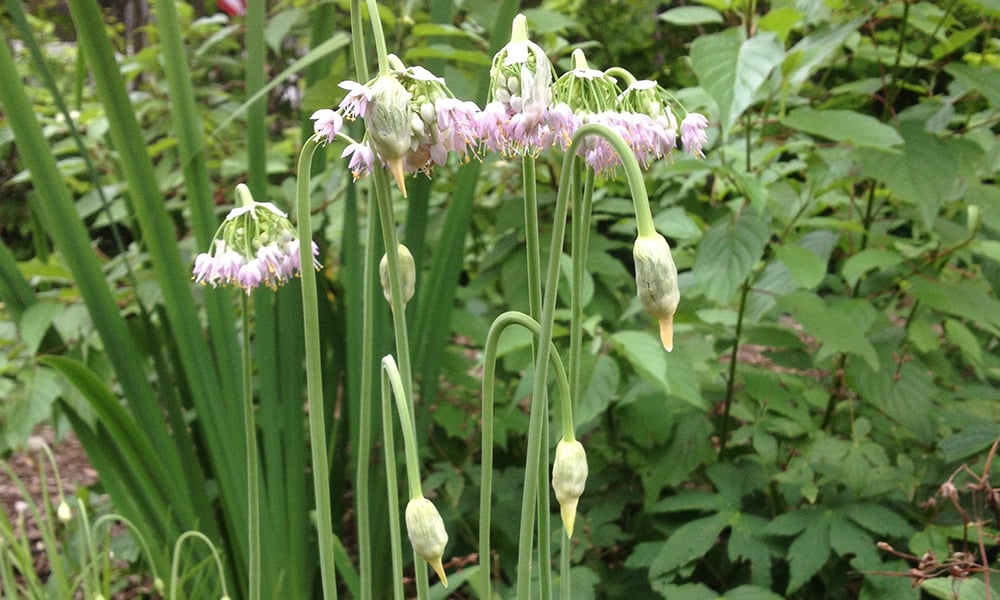 Nodding wild onion (Allium cernuum)
Things to Keep in Mind
I know what you're thinking: What about local weed ordinances? It's always a good idea to check with your village or town to see what sort of ordinances they have related to growing native plants in the parkway. Some towns encourage native plantings and may even offer an incentive or rebate for planting natives in the parkway.
Other towns may have height limits or requirements for plants placed in a parkway. It's always a good idea to call your town and do some research to avoid a possible fine.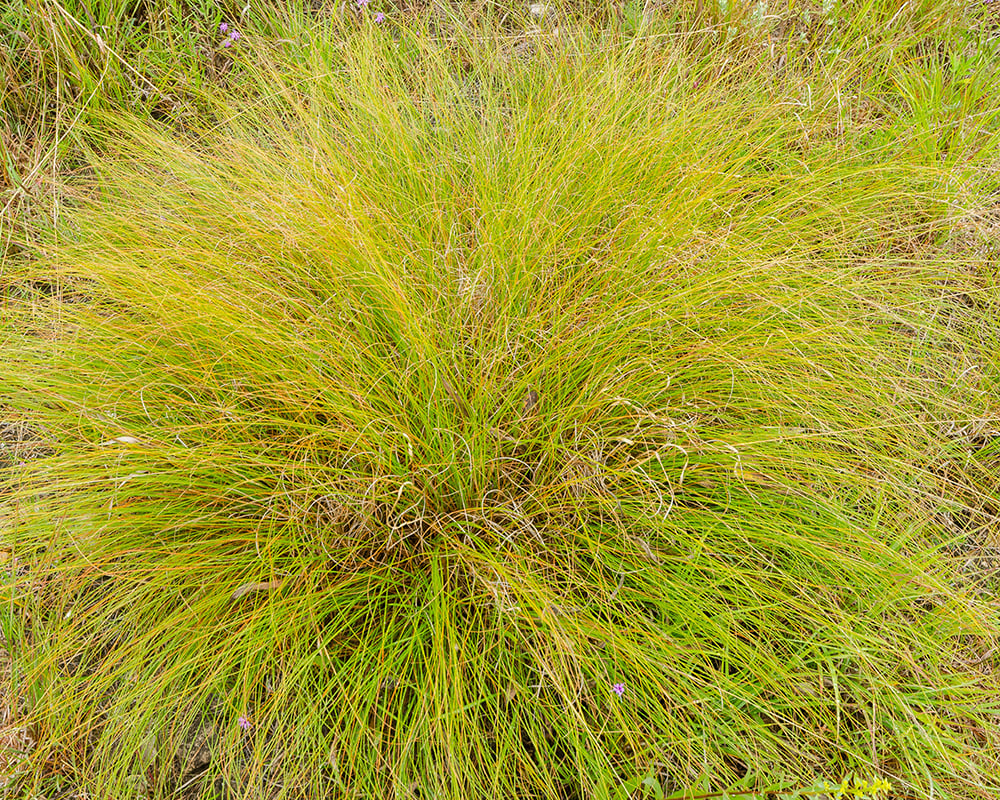 Prairie dropseed (Sporobolus heterolepis)
Keeping up Appearances
Some people worry that planting natives in their front yard will look unkempt or messy. That's not necessarily true. There are certain things you can do to make your native planting look more formal or send the message that this is a garden and not a plot of weeds.
Frame it! Using a low fence or border makes this space look intentional.




Use signs stating that this is a no-mow zone or pollinator habitat.




Add a bench, bird bath or garden statue.




Plant species together in clusters and not scattered throughout the planting area.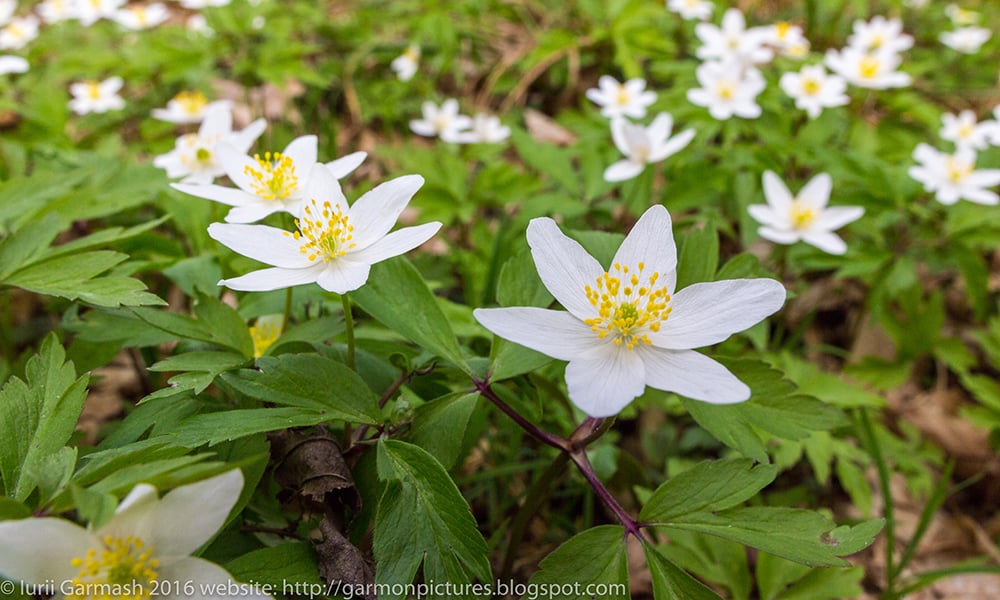 Meadow anemone (Anemone canadensis)
Best Native Plants for Parkways
The species of plants that works best for your parkway will depend largely on soil and light conditions. If you have a large oak tree planted in your parkway, you may have a shady area and will need to pick out shade-tolerant plants. Salt tolerance is another factor to consider. Parkways are subjected to road salt in the winter, so make sure some or most of your plants can tolerate this unavoidable addition to the soil and leaves.
Below are some low-growing, salt-tolerant native plants that may work in your parkway:
Wild petunia
Butterfly weed
Prairie dropseed
Meadow anemone
Nodding wild onion
Wild columbine
Black-eyed susan
Pennsylvania sedge
Prairie alumroot
No matter where you decide to garden, have fun connecting with the earth and enjoy the benefits that gardening with natives can bring.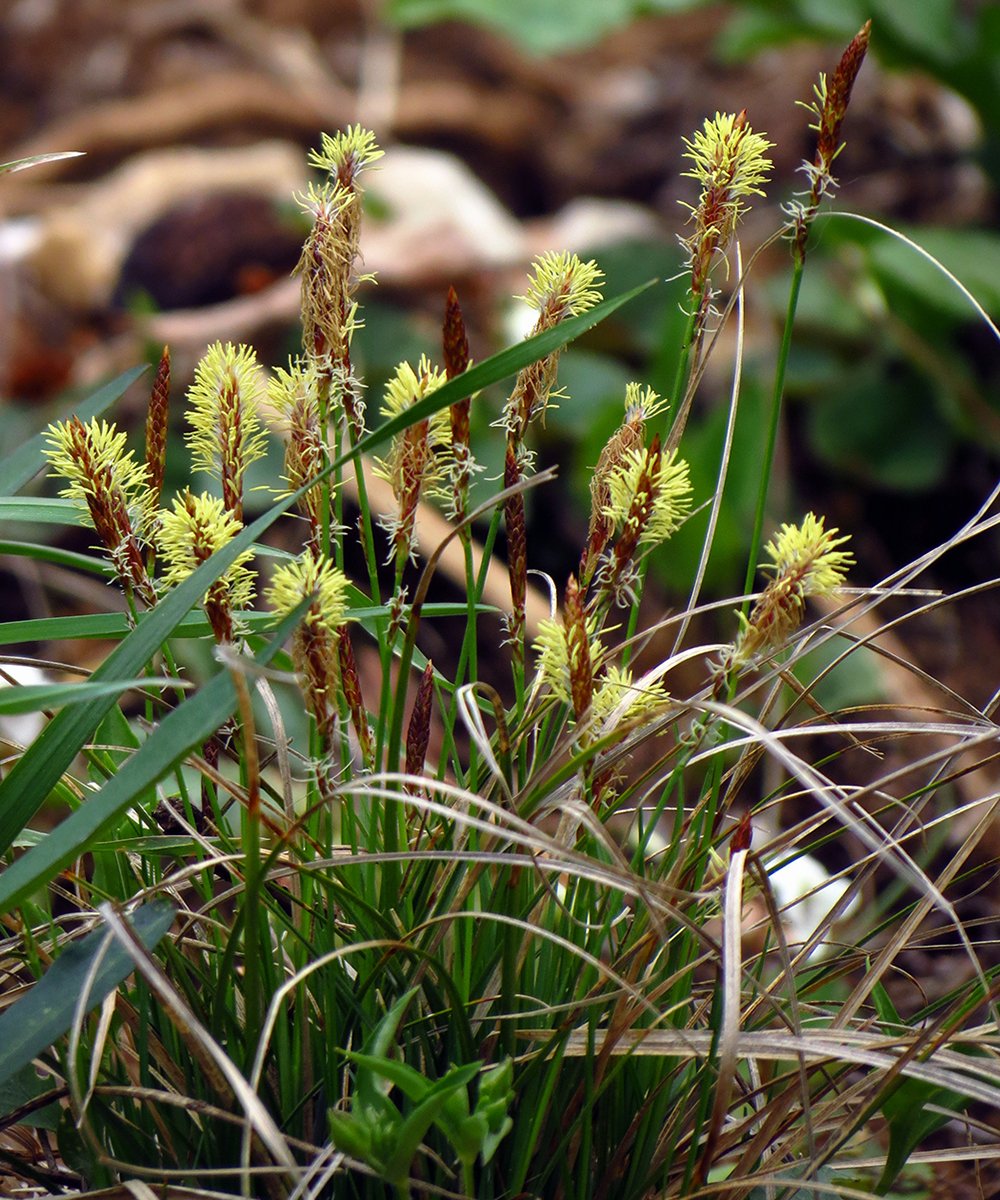 Pennsylvania sedge (Carex pensylvanica). Image by BlueRidgeKitties/CC BY-NC-SA 2.0
Go Native in Your Garden!
Once you've mapped out your native landscaping, you can shop in person for native flowers, shrubs and trees at our annual Native Plant Sale May 13 and 14 at Mayslake Peabody Estate in Oak Brook!
Support the Friends of the Forest Preserve District of DuPage County and purchase a ticket for an exclusive in-person Native Plant Presale May 12.
This year's sale will be in-person only. Details, including a list of plants and info on tickets for the May 12 exclusive presale, are available at dupageforest.org/native-plant-sale. Ticket sales begin April 11 at 8 a.m. for the exclusive early-bird shopping event.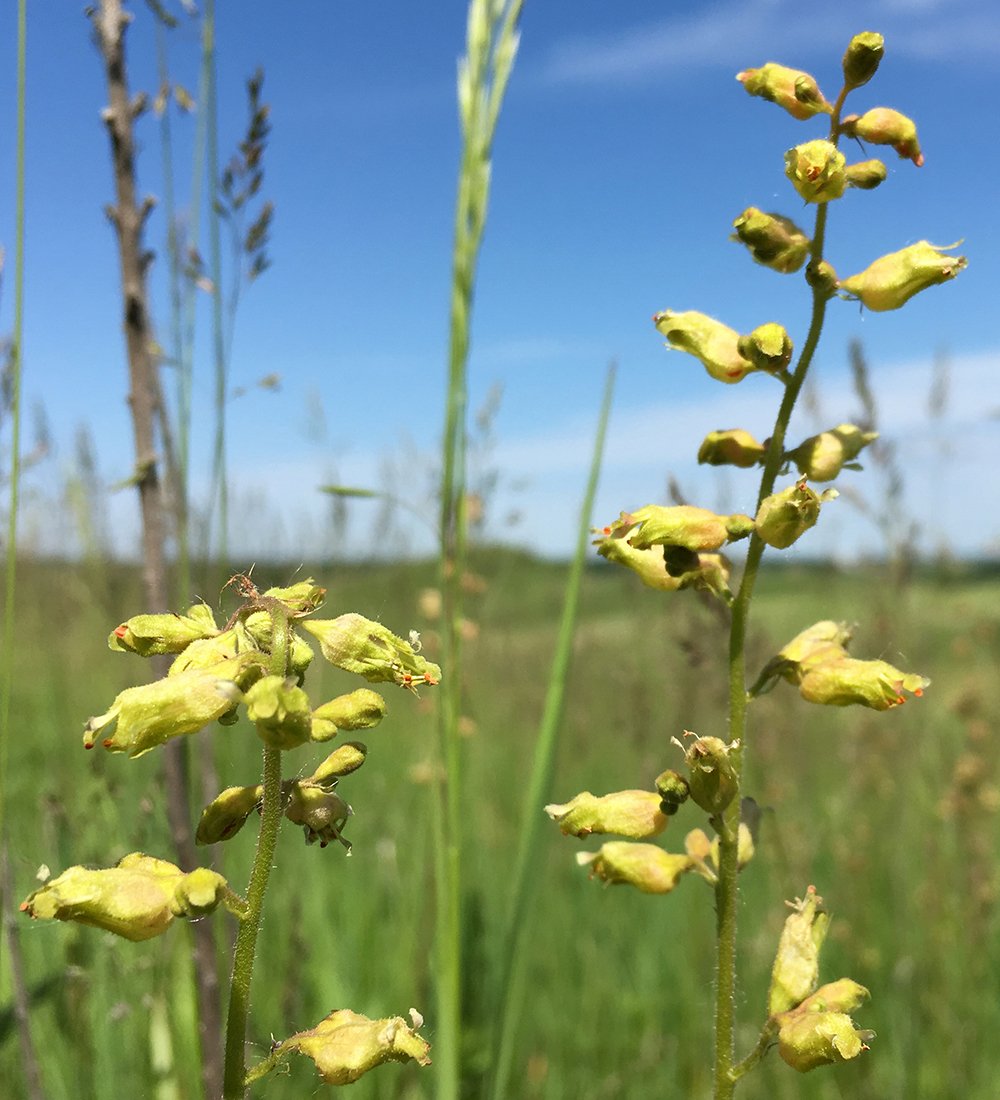 Prairie alumroot (Heuchera richardsonii). Image by minnesota_snas/CC BY-NC-ND 2.0