Erika Hoffmann has developed quite a bond with Austin, a mustang at Danada Equestrian Center, since she started volunteering in 2021.
"Austin is a wild mustang and he is partially blind," said Hoffmann, of Lombard. "Mustang is my favorite horse breed, and my dream is to adopt one from the Mustang Extreme Makeover."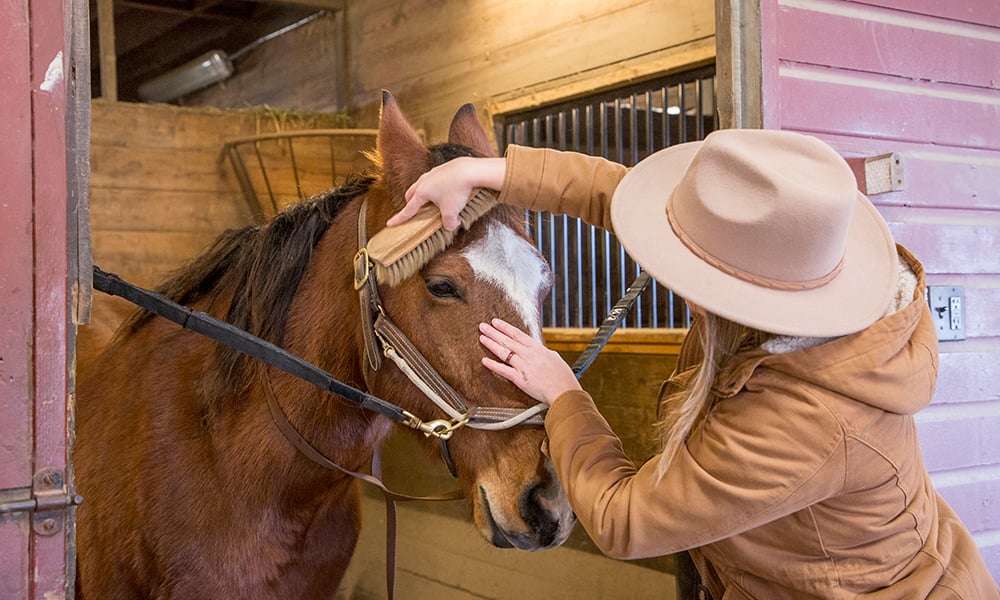 Hoffmann lived in South America for more than two decades. Originally from Rio de Janeiro, Brazil, she and her family have lived in DuPage County since 2010; she became a U.S. citizen in 2019. She works in finance, but her real passion is working with horses and spending time outdoors. She has two dogs, schnauzers Gracie and Gianni.
"Danada is my happy place," Hoffmann said. "I also enjoy water and winter sports."
Here's her story.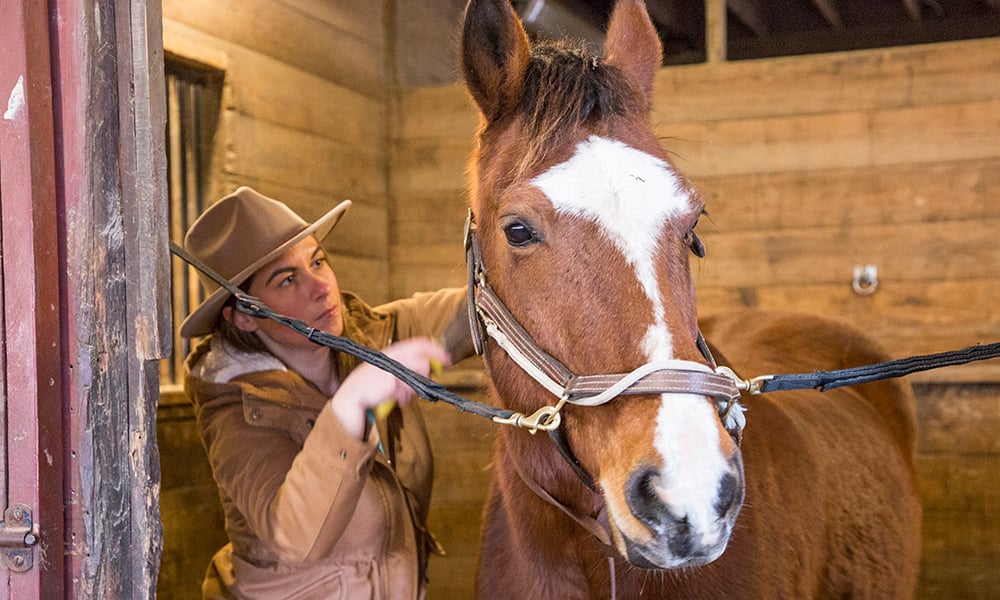 Catching the Nature Bug
Being from Brazil, I was practically raised outdoors. I spent a lot of time on sailboats and began riding horses at a very young age.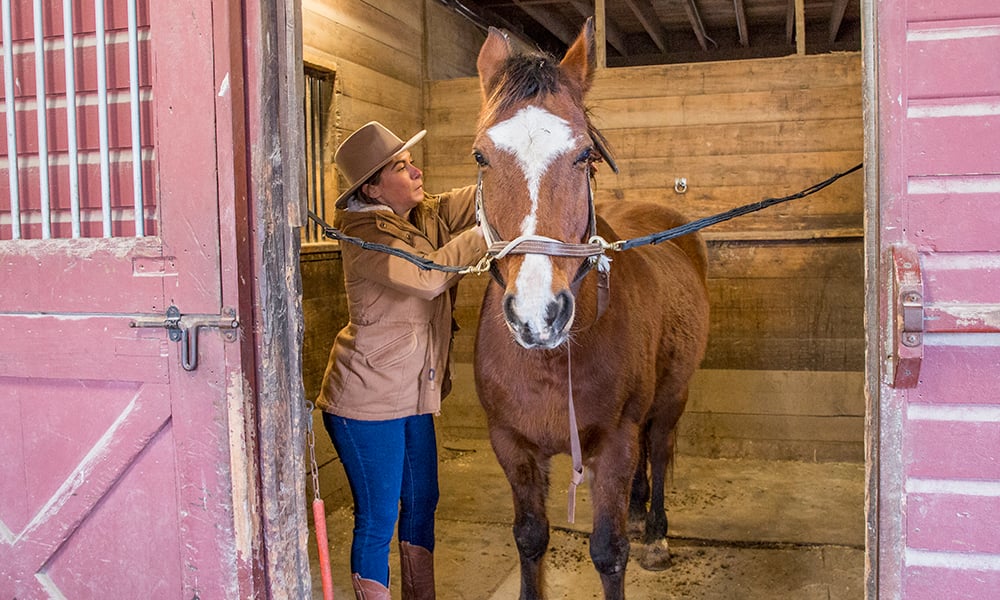 Discovering DuPage Forest Preserves
I discovered DuPage forest preserves when I first moved here. I fell in love with Fullersburg Woods. Ever since, I've visited almost every forest preserve in DuPage County. I highly recommend downloading the map and exploring them!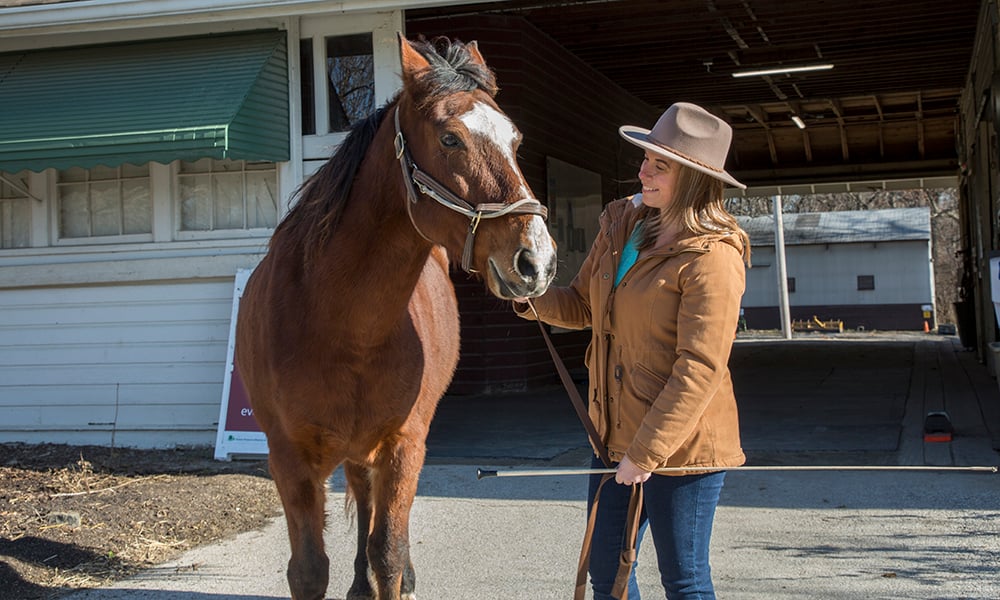 Favorite Preserve and Time to Visit
It's a tie between Fullersburg Woods and Danada. They both bring me the same amount of joy and peace. My favorite season to visit is winter and I'm a sunset lover.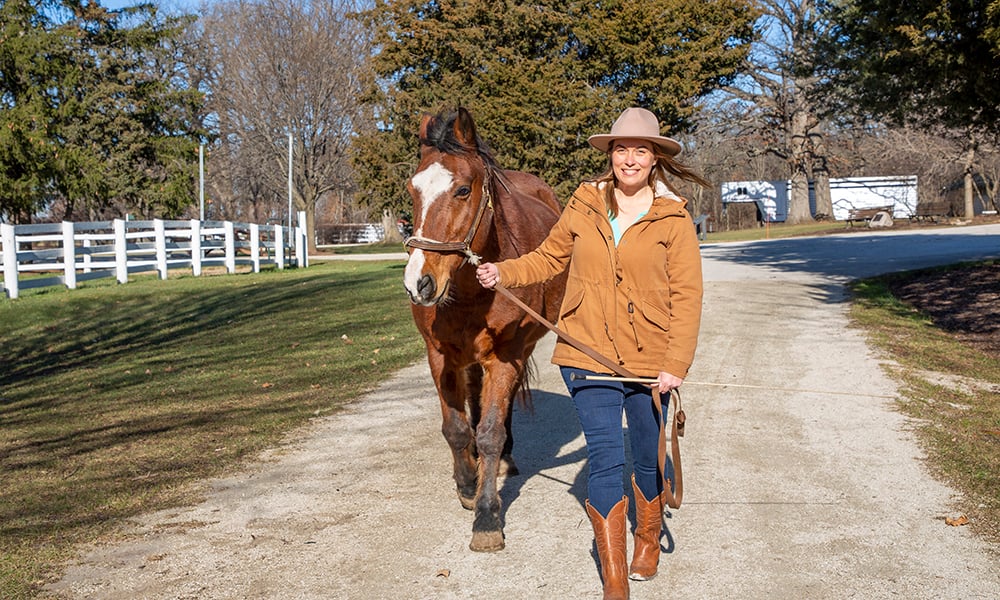 What Brings Her Back Time and Time Again
My volunteer job at Danada Equestrian Center and the great outdoors. I say it all the time, nature is the best gym and it's free!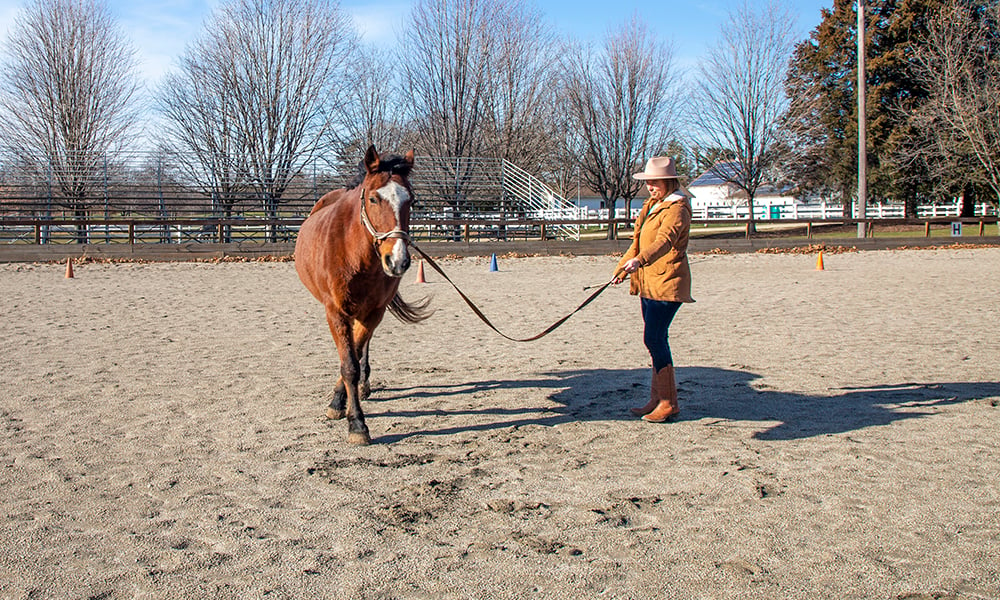 Favorite Thing to Do in the Preserves
I enjoy volunteering with horses, taking pictures, hiking, kayaking, cross-country skiing and snowshoeing.

Nature's Lesson
Nature is good to everyone. We need to be kind to the environment and wildlife, and respect both.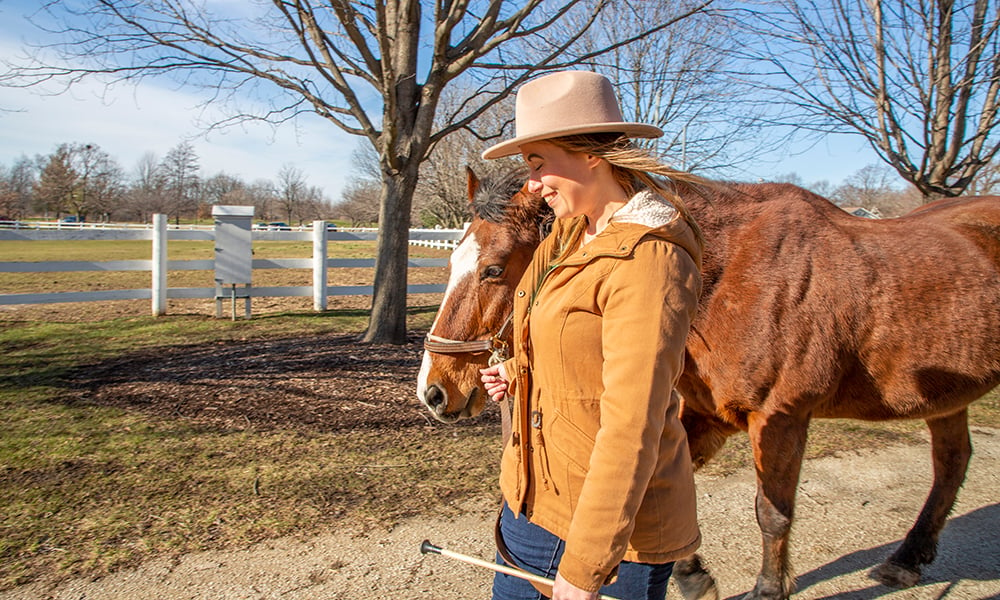 How Nature Inspires
It inspires me to be a healthier and more patient person. The horses at Danada also bring me so much joy, and I've learned so much from my Danada crew: Bill, Tom and Tad.
Favorite Nature Quote
"Real freedom lies in wilderness, not civilization."
~ Charles Lindbergh
I feel much freer in nature, and it is a wonderful feeling.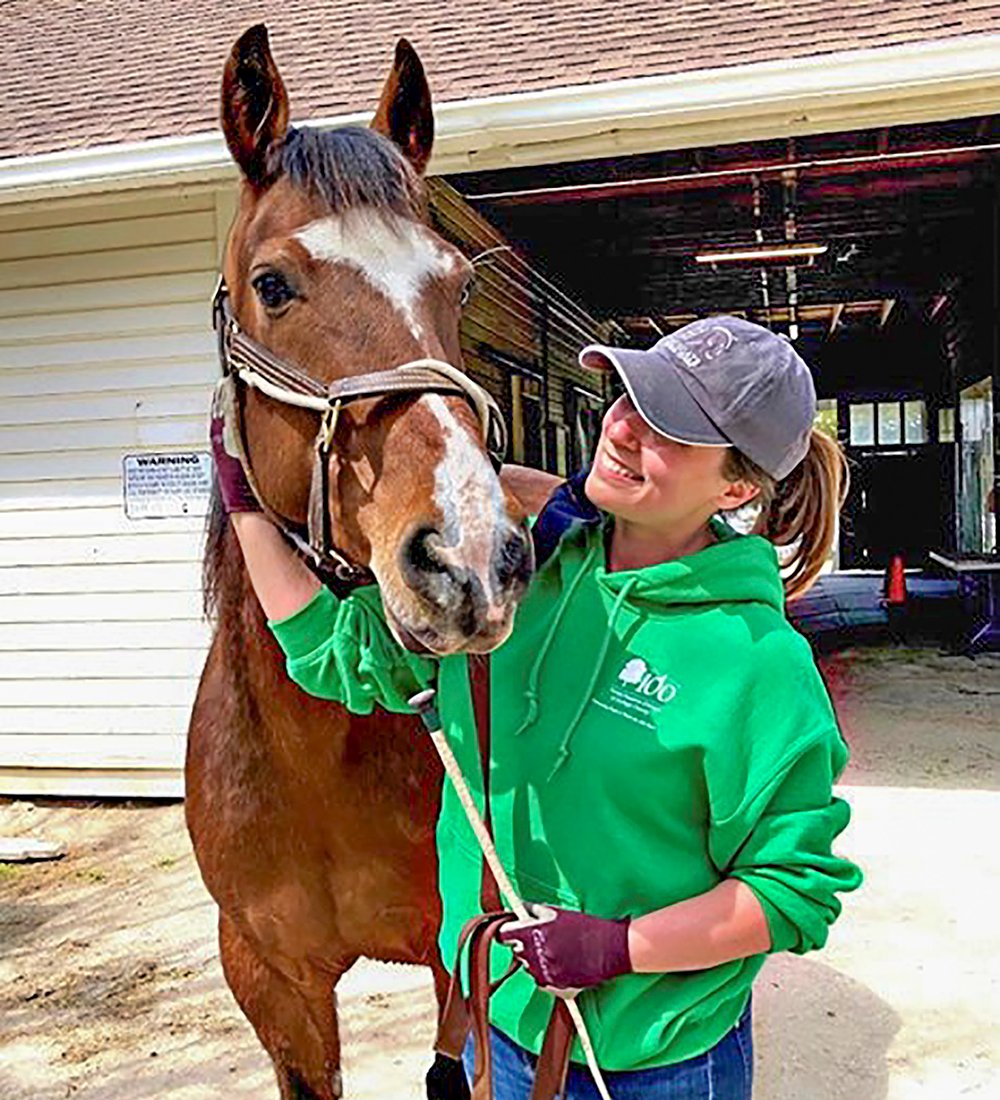 Advice to Others
The great outdoors is so beneficial to you. Spending time with nature is good for your mind, body and soul. I'm a true believer in finding all the inspiration you need in nature.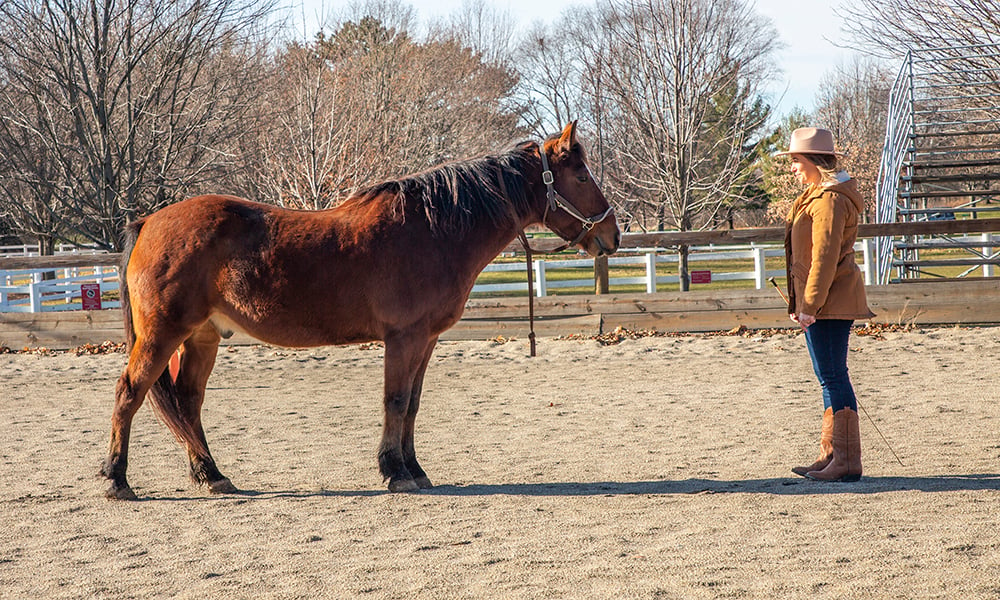 If you have a fun or unique way of catching nature in our preserves and would like to be featured in a "Catching Nature" blog, please contact Deb Humiston at dhumiston@dupageforest.org.