Ian McLeod and his wife moved to DuPage County from Chicago to start a family more than 20 years ago. Now they have two daughters, Emily and Katie, and two golden retrievers, Henry and Hanna, who keep them on their toes.
McLeod is a professional commercial photographer, and one of his favorite hobbies is playing hockey.
McLeod's work involves event and family portrait photography, but he hones his photography skills by taking photos of nature in DuPage forest preserves. He recently took photos of some prescription burns in DuPage forest preserves.
Here's his story.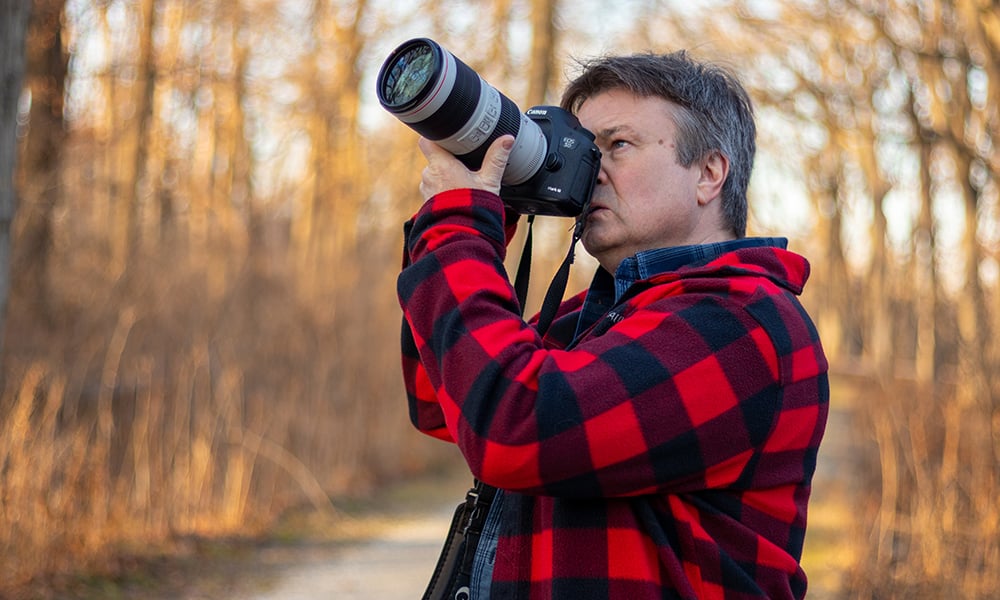 Catching the Nature Bug
I caught the nature bug early. I grew up in Canada and our house backed onto quite a vast ravine system. I was fortunate to have that at my disposal and took full advantage of it, exploring the forest and getting covered in mud. What more could a boy ask for?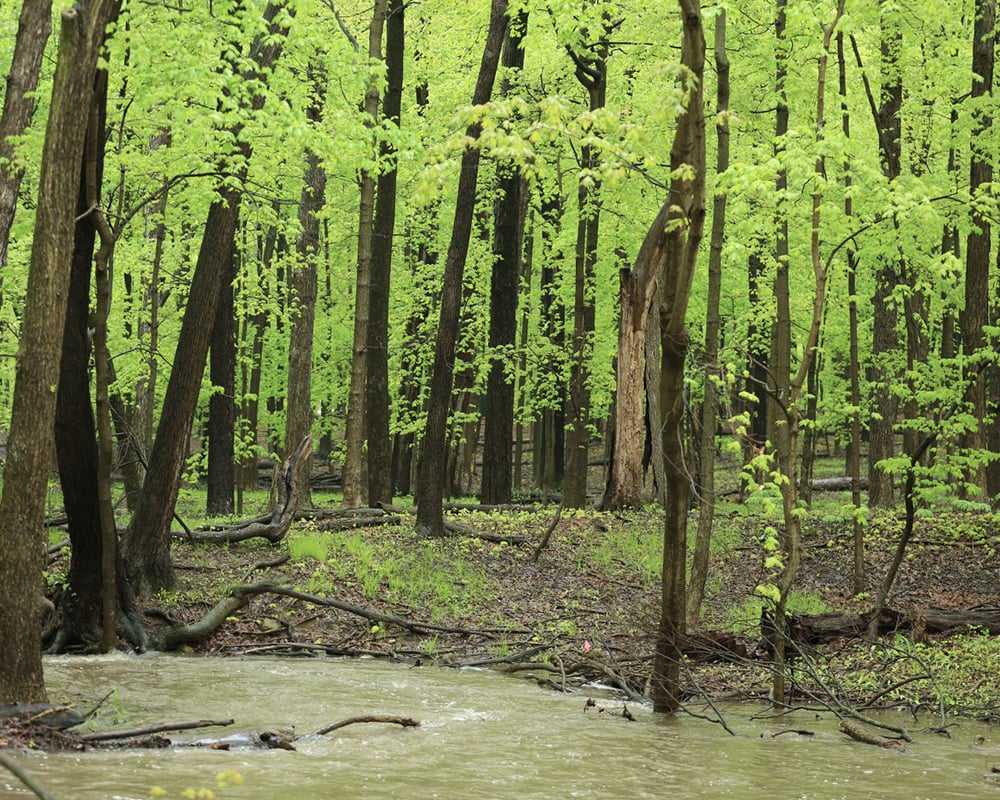 Ian McLeod snapped this beautiful photo of Fullersburg Woods Forest Preserve during one of his visits.

Discovering DuPage Forest Preserves
As soon as we moved to DuPage County, my wife and I needed to find a place to walk our dog and ride our bikes. Fortunately, we moved close to Fullersburg Woods Forest Preserve in Oak Brook and that was our first exposure to the DuPage forest preserves.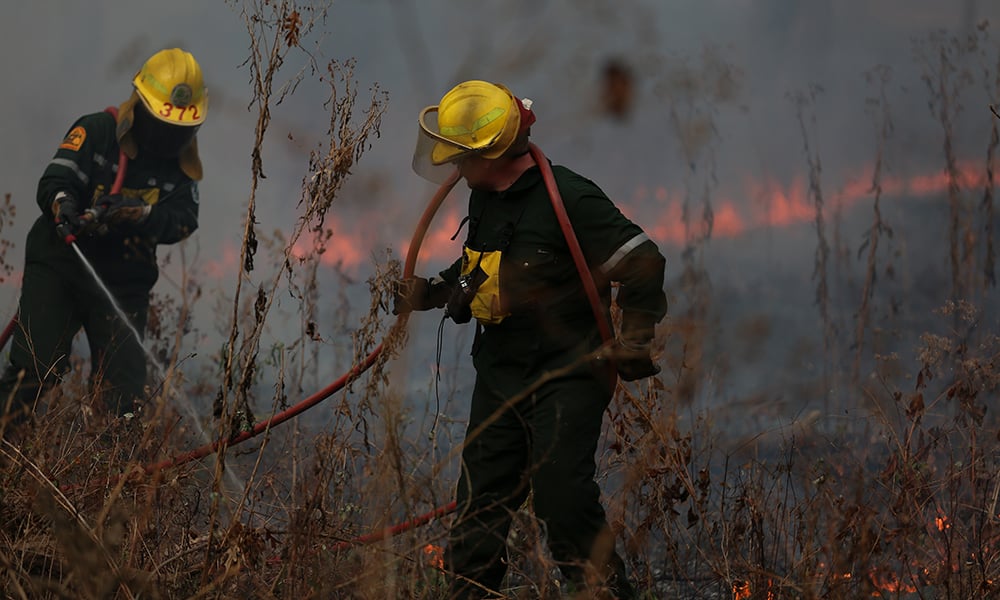 One of Ian McLeod's photos of one of the Forest Preserve District's prescription burns at Fullersburg Woods Forest Preserve last fall.
Favorite Thing to Do in the Preserves
My favorite thing to do in the forest preserve is hone my photography skills. When you come across wildlife, you have limited time to get your equipment dialed in to capture a good photograph. I also like riding my mountain bike on the trails.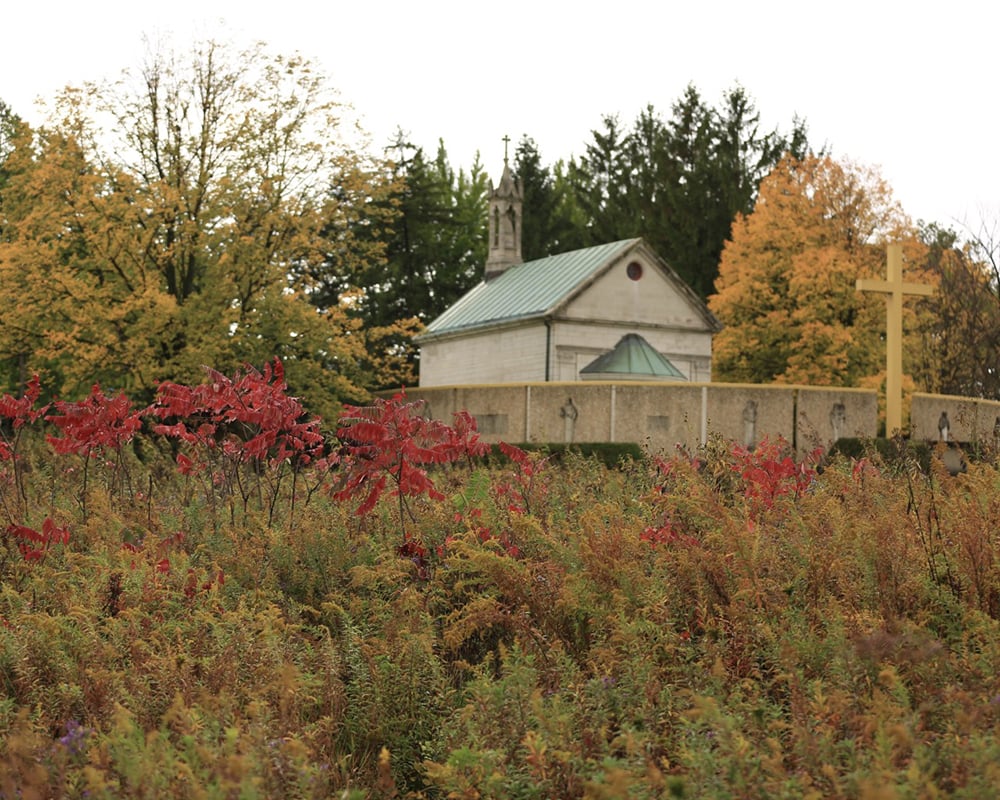 One of Ian McLeod's photos of the Portiuncula Chapel at Mayslake Peabody Estate in Oak Brook.

What Brings Him Back Time and Time Again
What brings me back to DuPage forest preserves is the vast natural beauty. The fact that we can enjoy such an expansive and robust preserve system right in the shadows of a massive urban center like Chicago is remarkable.

Favorite Forest Preserve and Time to Visit
Fullersburg Woods is my favorite preserve. It has well-manicured trails for vigorous walks or bike rides. The trails run along the picturesque Salt Creek and it has a variety of birds and animals to see while out getting your exercise. I like to visit Fullersburg Woods all year long to truly experience the Great Lakes region's four distinct seasons. I would have to say my favorite time to visit is spring, when the new growth of the forest begins to take place.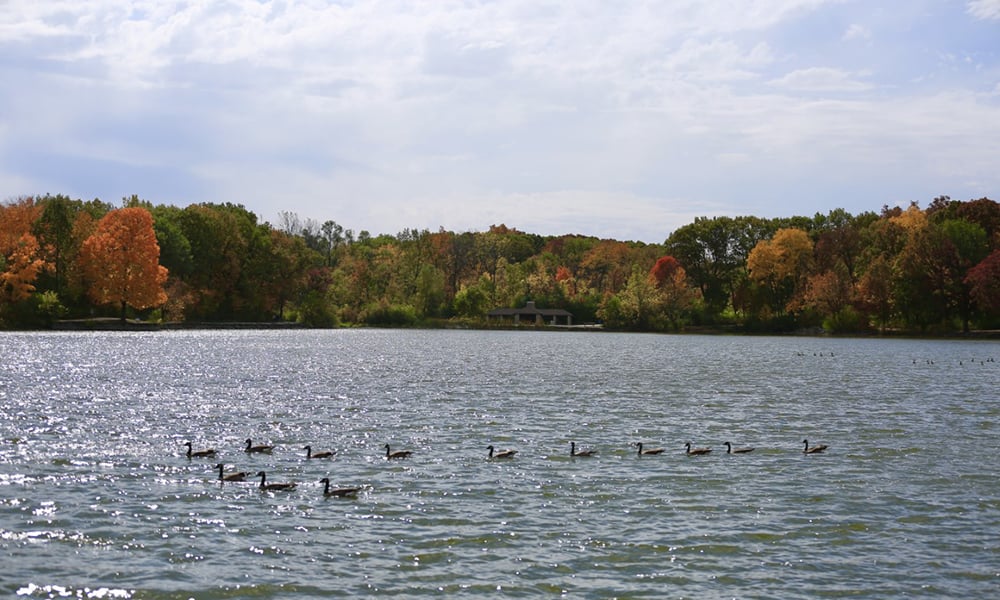 A beautiful fall scene of Herrick Lake captured by Ian McLeod.

Nature's Lessons
The biggest and most important lesson nature has taught me is to savor life, be respectful, and don't take things for granted. As Jim Morrison said, "no one here gets out alive."

How Nature Inspires
Nature inspires me because it shows me how one can persevere through tough times and to be strong.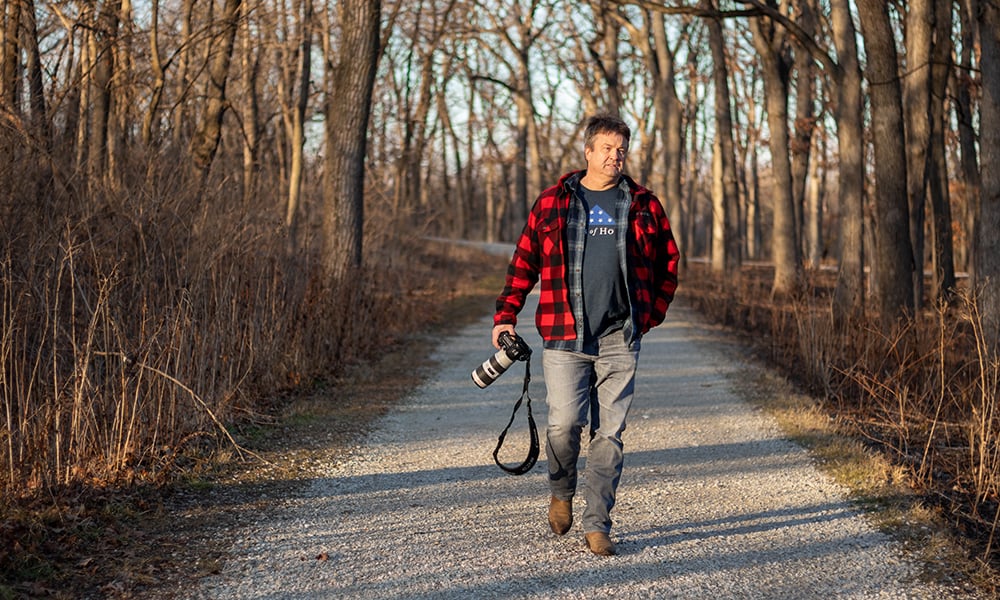 Advice to Others
I would advise people to not just drive past our many beautiful forest preserves, but to pull in, park, and go for a walk in nature. It's an amazing break from the rat race.
Favorite Nature Quote
My favorite nature quote is "Stop and smell the roses." It speaks to how we should respect life and not take things for granted.
Ian McLeod captured these pretty fall flowers in a DuPage forest preserve.
If you have a fun or unique way of catching nature in our preserves and would like to be featured in a "Catching Nature" blog, please contact Deb Humiston at dhumiston@dupageforest.org.