Kathy Isoda was drawn to St. James Farm Forest Preserve in Warrenville because it was an opportunity to be part of a new forest preserve, and she loved its equestrian roots.
In 2008 she heard about the Forest Preserve District of DuPage County acquiring the 595-acre preserve, and she and some family members decided to volunteer at the preserve, which contains more than 100 acres of woodlands, prairies and wetlands. Her niece, Amanda, who has been riding horses since she was 10, and Kathy's sister, Kim, also became volunteers at St. James Farm.
"The best part of my volunteer work is being part of a new forest preserve opening up to the public and seeing the transformation taking place over the last 10 years," Isoda said.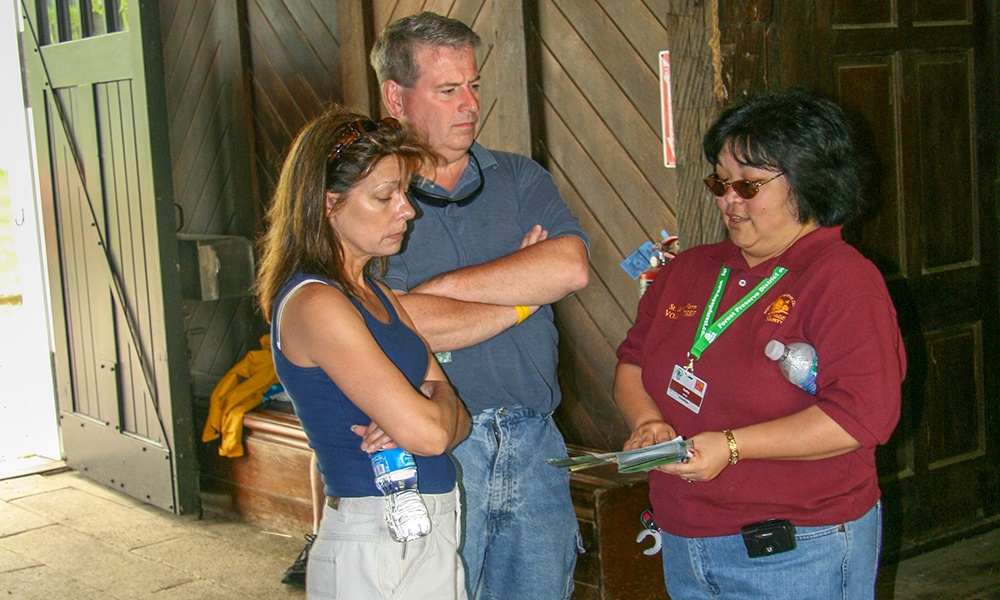 Kathy Isoda talks to visitors at the public opening of St. James Farm in 2008.
"It's still hard to believe there are people who are just finding out about St. James Farm! I'm so glad when they tell me that they are visiting for the first time because I know they'll keep coming back."
As a volunteer interpreter, Isoda leads covered wagon tours and explains the McCormick family history as dairy farmers in the 1920s to 1940s and how they held equestrian events there from the 1980s to the late 1990s.
As a protect your waters shoreline monitor, she checks for zebra mussels along the shoreline at St. James Farm and Blackwell Forest Preserve and educates the public about the importance of cleaning their equipment and picking up litter. She's also a fungus monitor at these preserves and looks for and records the different species she finds at the preserves. In 2016, St. James Farm ranked the second highest in diversity out of 11 observed preserves districtwide.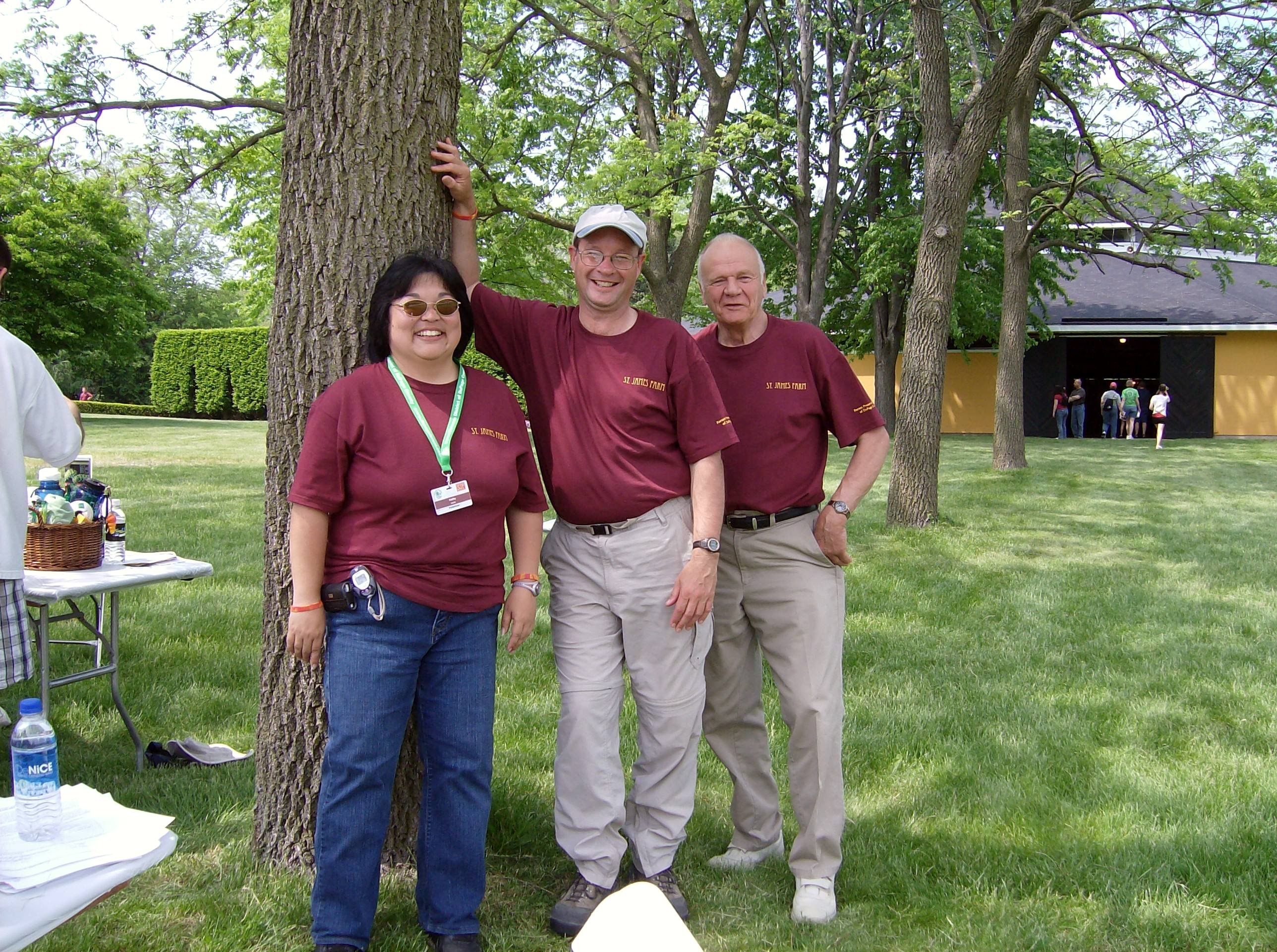 "I hope I have encouraged people of all ages to become volunteers and/or financial supporters of the Forest Preserve District so that the clean open spaces can be enjoyed for many generations to come," Isoda said. "Also, I hope I have encouraged them to appreciate all that the District has to offer for free."
Isoda uses DuPage forest preserves to relax, "enjoy the fresh air, listen to the sounds, look at what's all around you, and get rid of all the stress I get from working full-time in the IT profession."
Isoda said the forest preserves are great for family staycations, with annual festivals like Kline Creek Farm's Country Fair, Danada Equestrian Center's Fall Festival, and Mayslake's Wonders of Winter.
Isoda's favorite part of volunteering is the people. "I enjoy meeting all the wonderful volunteers, greeting the public and encouraging them to enjoy the forest preserves." It's also helped her overcome her shyness.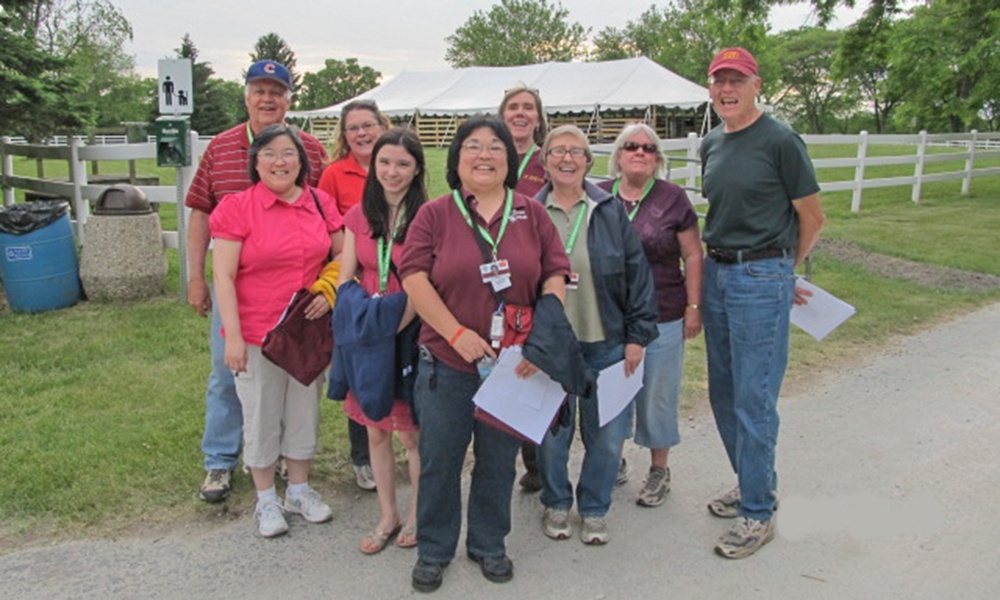 One of her favorite memories of leading the wagon rides was the time she was upstaged by a deer and her two fawns.
"They stole the attention away on one of my tours," Isoda said. "All of the people — including several children — stopped and stared. We paused the tour so everyone could get a good look and watch them for a while."
Her favorite season in the preserves is summer "because I like to see people and dogs enjoying the forest preserves. Summer brings longer days and everyone stays outdoors a lot more."
"I've learned you can't take nature for granted and you shouldn't abuse it," Isoda said. "Try to leave it cleaner than you found it."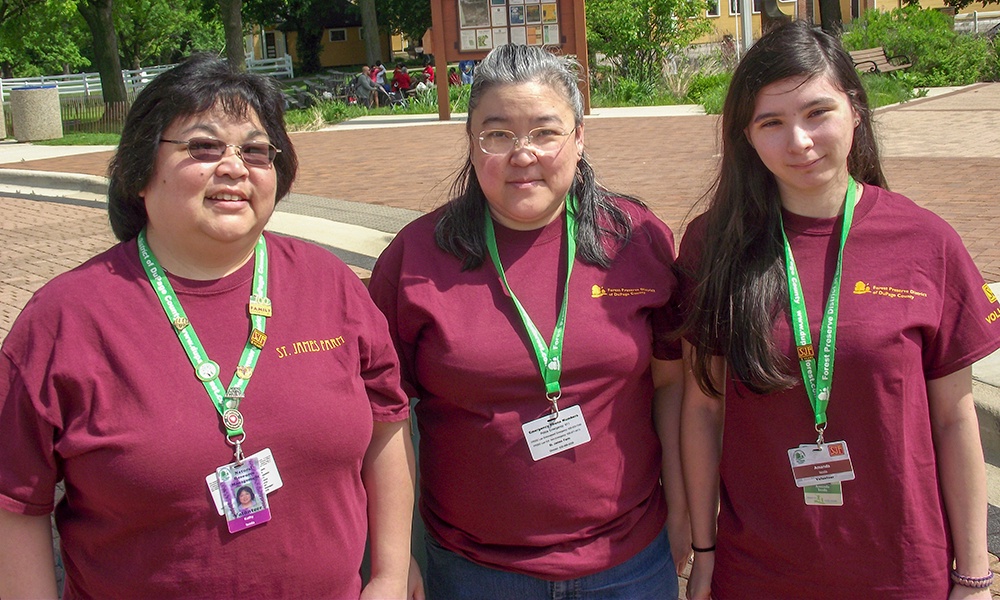 Kathy Isoda, her sister, Kim, and her niece, Amanda, are all volunteers at St. James Farm.