Bob Young has found the perfect outlet for his two passions: being outdoors and on the water. He serves as a volunteer zebra mussel monitor and volunteer ranger for the Forest Preserve District of DuPage County.
Young monitors zebra mussel stations at the five lakes at Pratt's Wayne Woods in Wayne and helps teach fishing and kayaking programs for the District. He also collects trash and monofilament fishing line along the shorelines when he's on the water.
"I enjoy volunteering for several reasons: being outdoors, meeting people, teaching and communicating the need to take care of our sacred earth," Young said.
Young encourages DuPage forest preserve visitors to take time to read the available literature about all the forest preserve sites and learn about the incredible diversity they offer.
His two favorite sites are Hidden Lake's Round Meadow Lake and Harrier Lake at Pratt's Wayne Woods. While all preserves, large or small, have their unique appeal, Young thinks St. James Farm, Kline Creek Farm and Blackwell Forest Preserve offer a wide variety of activities.
"I use the forest preserves as a sanctuary for peace and quiet," Young said. "Nature inspires me in its beauty and perfection."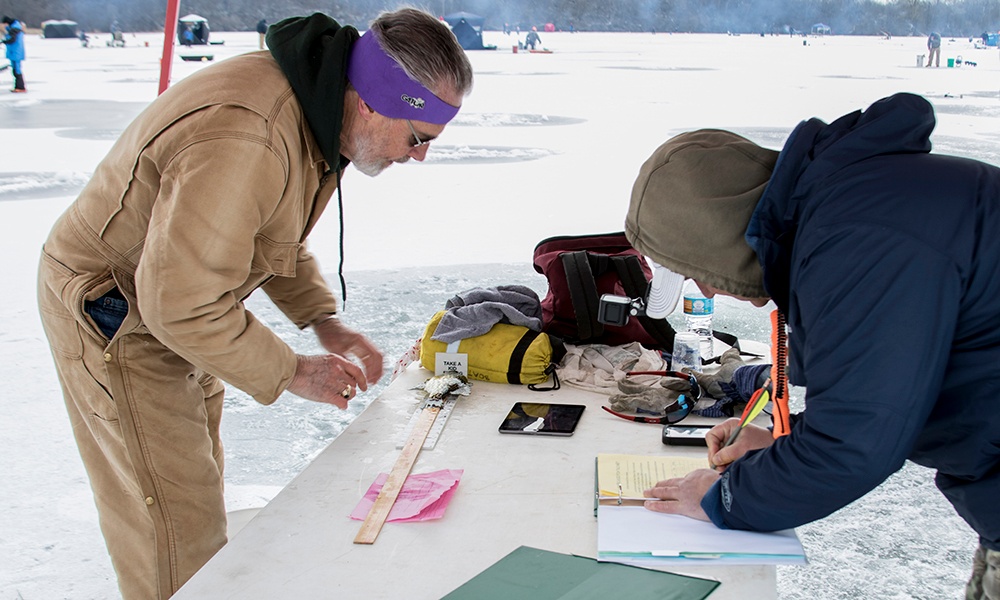 Since retiring more than 15 years ago, Young is able to devote more time to his passions and personal interests: extended family, church, world travel, working out, Chicago White Sox/Blackhawks/Bulls, and fishing. His favorite outdoor activity is fly fishing.
The best part of his volunteer work is meeting, developing friendships and being in community with wonderful people.
Through his volunteer work, Young hopes "to continue to spread the message to protect our environment throughout the county. I want people to take care of our sacred earth. Nature can be forgiving but we cannot abuse it."
Young said it's gratifying to see the impact of his efforts.
While volunteering as part of the River Sweep of the West Branch DuPage River, he came upon a site behind an apartment complex where people were dumping tires, appliances, scrap metal, etc. "I reported it to the county and was happy to see it cleaned up later," he said.
Young said the red-winged blackbird is his favorite forest preserve animal "as they are constant companions on the shoreline when I am fishing." Spring is his favorite season in the preserves "because there's new life."