Kiel Smith is a firm believer that there is much to learn from nature. The science teacher at Metea Valley High School in Aurora is also a steward of the Forest Preserve District's Big Woods Forest Preserve in Aurora, just down the street from the school.
So it was only natural that he would combine the two and bring some Metea students to Big Woods for some hands-on learning and stewarding. We caught up to him during a March 5 field trip to the preserve before the COVID-19 outbreak prompted a statewide shelter-in-place order.
"Currently I am lucky enough to be teaching my passion — earth science and environmental science," Smith said. "At home I have many projects related to this passion, including a 150-gallon aquaponics tank, self-installed solar panels, and a 600-square-foot vegetable garden. Our family even keeps nine chicken-pets on our property.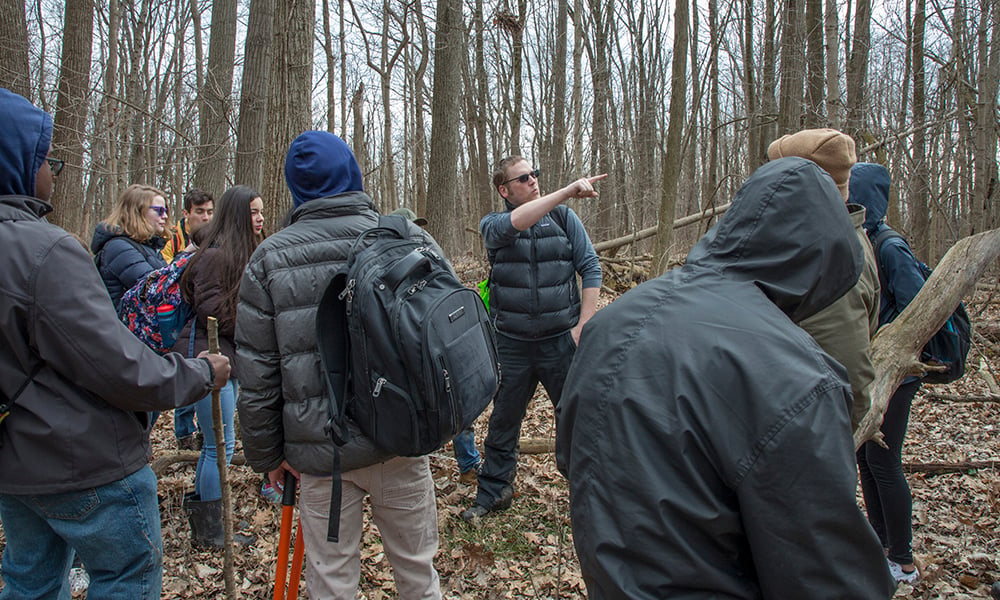 "My other passion is being a dad and sharing my love for the outdoors and the environment with my three daughters, ages 11, 7 and 5," Smith said. "Nothing makes me happier than seeing them outside with dirty fingernails and picking up worms!"

Catching the Nature Bug
I've gone camping and hiking with my family for as long as I can remember. Some of my fondest memories of the forest preserves as a youth come from riding my horse on the trails through Cap Sauers and Forty-Acre Woods in Palos Park. I'd spend hours riding the trails with him, and there were always new things to explore while riding those trails.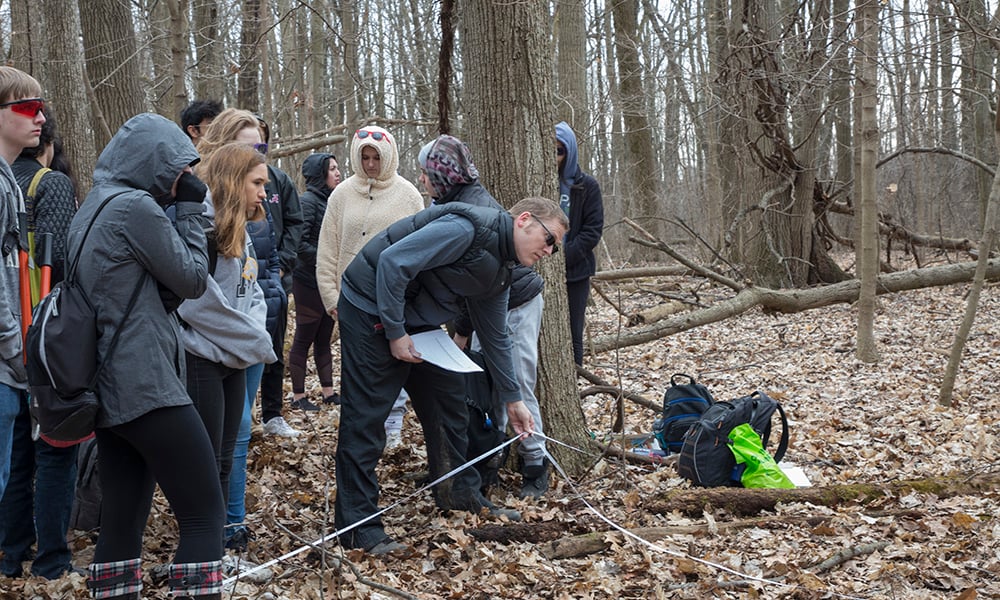 What Brings You Back Time and Time Again
A few years ago I ran a summer program with the U.S. Forest Service and the National Forest Foundation to take students from the school where I was teaching at  the time — North Lawndale College Prep in an impoverished area on Chicago's west side plagued by gang violence — to Midewin National Tallgrass Prairie in Elwood.
Over the course of 6 weeks we worked with USFS staff to teach students the basics of prairie ecology and restoration. We spent days planting thousands of plant plugs, removing invasives like garlic mustard and honeysuckle, collecting and cleaning seed, and collecting data about litter depth and grass height. It was a transformative time for me in my teaching. It deepened my respect for public lands. It showed me the value of having students  experience these areas at a level they have never had the opportunity to before.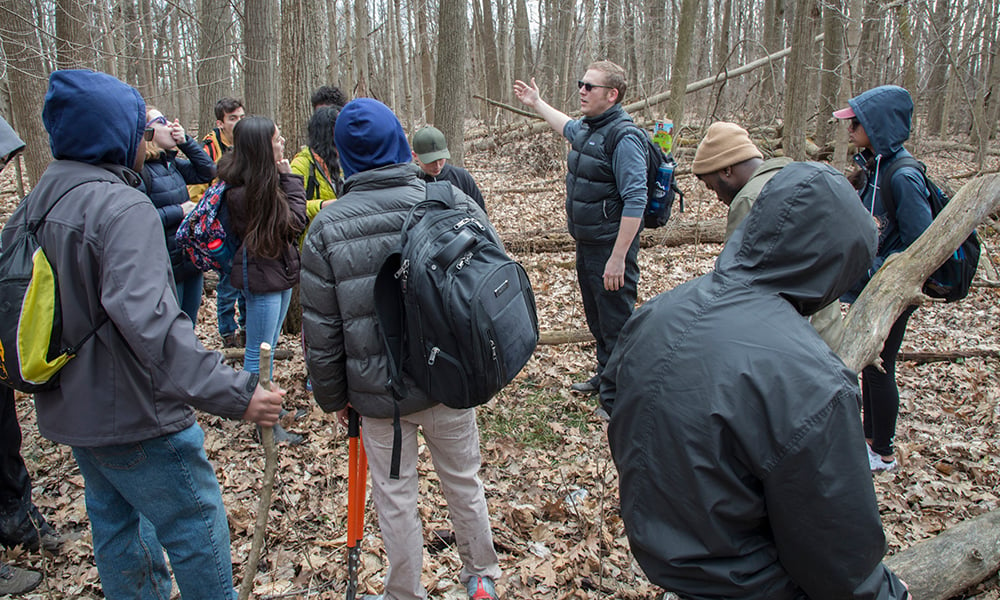 Discovering DuPage Forest Preserves

After leaving North Lawndale and coming to Metea Valley, I wanted to recreate this experience. Thankfully the wonderful DuPage Forest Preserve District staff gave me this opportunity. I came calling two years ago seeking a service project for my ECO Club students at Metea, with the thought of recreating the North Lawndale experience.
I began working with Terri Voitik, then-steward at Big Woods, to bring my ECO Club students there twice a month during the warmer months. From there I talked to Terri about becoming a co-steward of Big Woods. I took over stewardship of Big Woods after Terri retired and moved from the area. This year I've added one Saturday workday a month to our schedule, and a field trip for our AP environmental science classes.
We have removed vast amounts of invasive buckthorn and honeysuckle from the site, which is an undeveloped preserve (no trails or parking lot). In the future I would like to add more educational opportunities and data collection to our program, as well as have students work with non-Metea volunteers. 

Favorite Things to Do in the Preserves
Being in nature is very meditative and calming for me. One of my favorite things to do is to simply stop, close my eyes and listen. Rarely do we just listen to the sounds of nature anymore, but when I do I can feel my stress levels and blood pressure drop.
So few of us get to experience life without the sounds and sights of technology anymore. Every time I go to a new public location — be it a forest preserve, national or state park — my goal is find an area where I can turn around 360 degrees and not see or hear any evidence of people. This has happened only once or twice in my life. My second favorite thing is to share these experiences with others, and teach them to appreciate this as well.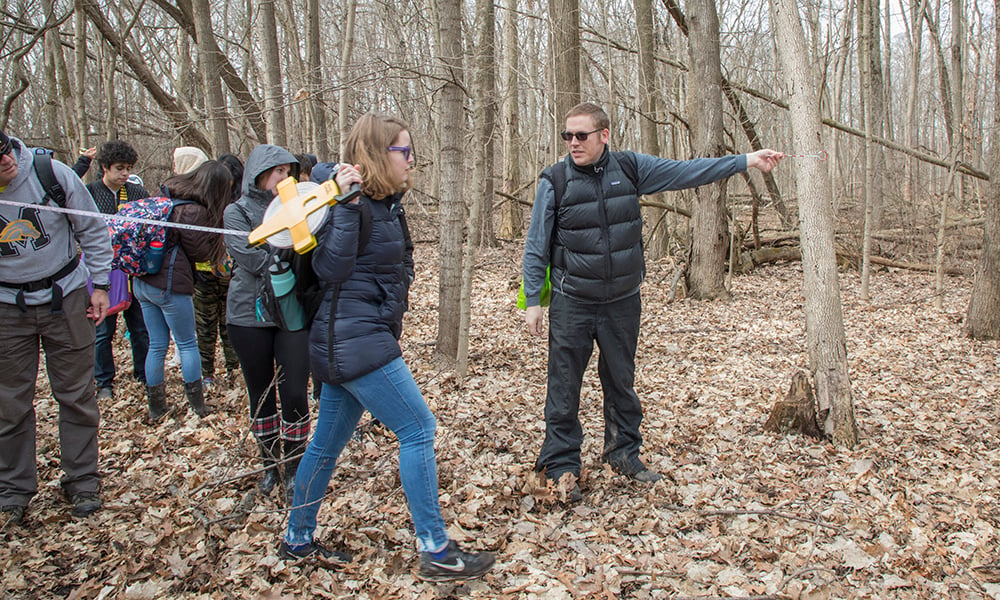 How Nature Inspires
Every time I take students out with loppers and handsaws I worry that the physical labor, bugs, and mud will scare many of them away. Every year I am surprised how my group of students grows. I offer extra credit to my environmental science classes to join my ECO Club because I feel these experiences are important to an environmental science education.
Year after year I have students who first joined for the extra credit continue with us even when they are no longer in my class and won't get extra credit for it. Students who would have never experienced this kind of work express how much they enjoy it. Being in nature and doing something that makes a difference is powerful. It gives us purpose and a place in something greater than ourselves.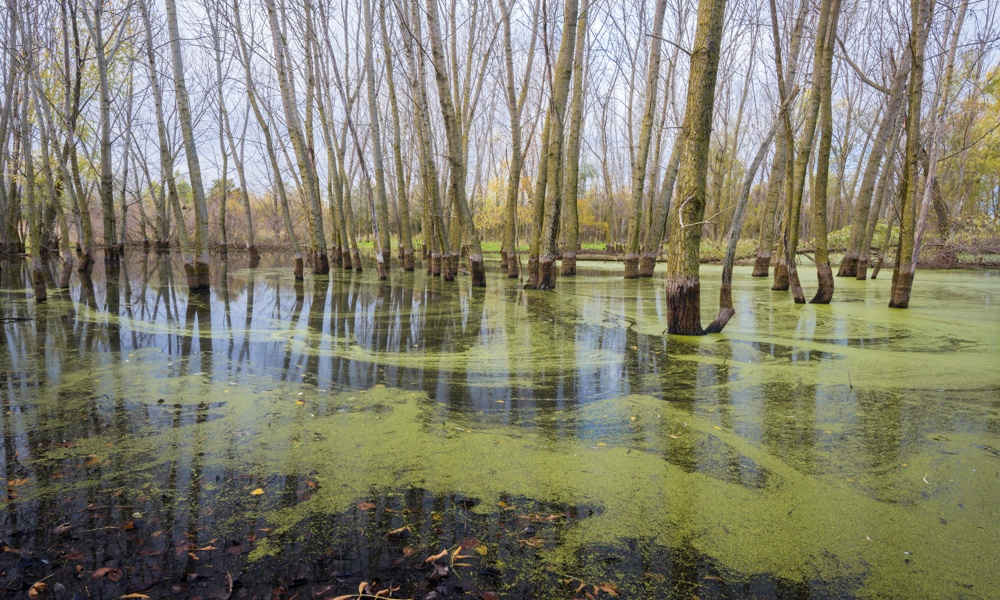 Advice to Others
Every time I start a workday with students I lead with the following story: There are few situations in life where you can truly make a lasting difference in the world. A difference that future generations will see and remember. Working for/with the forest preserve to restore damaged ecosystems is one of those opportunities.
A hundred years from now our grandchildren can come to this spot and know that it exists as a natural ecosystem because of the work we're doing now. They may not remember the names of the people who did the work, but they will remember the work that we do. I can't think of anything more inspiring than that!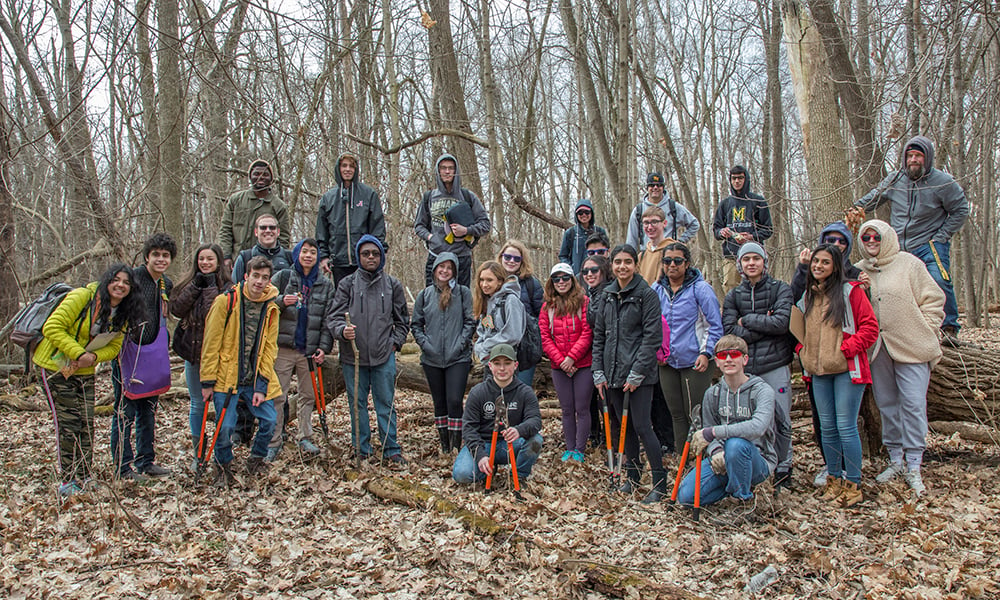 If you have a fun or unique way of catching nature in our preserves and would like to be featured in a "Catching Nature" blog, please contact Deb Humiston at dhumiston@dupageforest.org.