You expect to encounter native plants and wildlife when you visit DuPage forest preserves, but you don't expect to find amazing gardens abloom in gorgeous flowers.
But some DuPage forest preserves are also home to exquisite gardens, tended to by a variety of dedicated folks, from volunteers to master gardeners to District employees.
Here's a handy guide to help you map out your own garden walk in our preserves.
Kline Creek Farm, West Chicago
Between 50 and 100 varieties of flowers grace the gardens surrounding the 1880s farmhouse at Kline Creek Farm in West Chicago.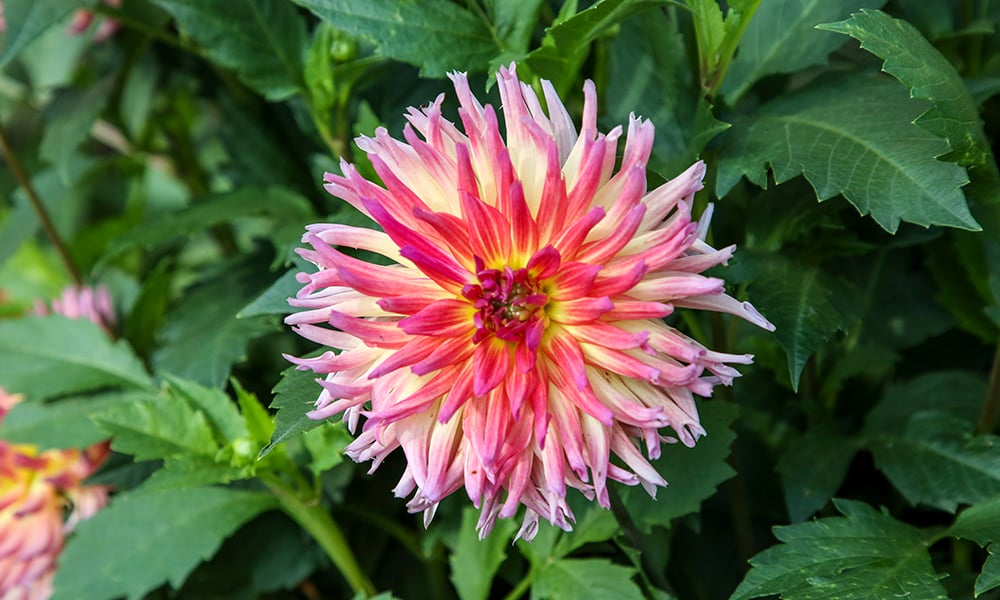 Giant dahlias bloom in the gardens surrounding the 1880s farmhouse at Kline Creek Farm in West Chicago.
Among the delightful blooms are dahlias, hollyhocks, allium, corydalis, cranesbill, nasturtium, sweet William, Annabelle hydrangea, bear's breeches, love-in-a-puff, geraniums, daffodils, iris, lilies, lungwort and hostas.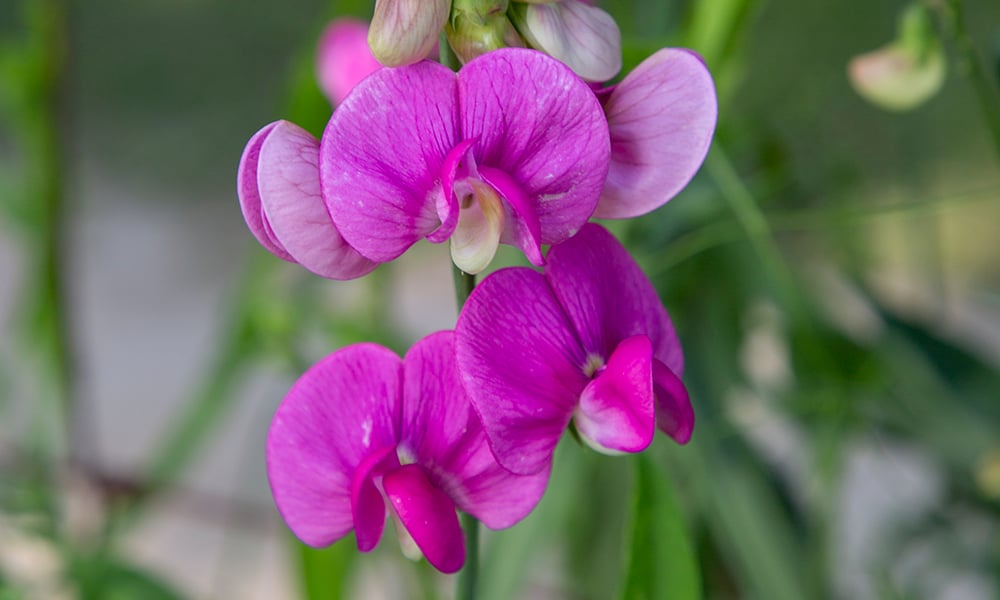 A sweet pea blooming in the gardens surrounding the farmhouse at Kline Creek Farm.
The garden was started in 1995 by longtime Kline Creek Farm volunteer Betty Jeppsen, who planted a variety of perennials, ground covers, bulbs and vines in the dooryard garden that one might find around an 1880s farmhouse.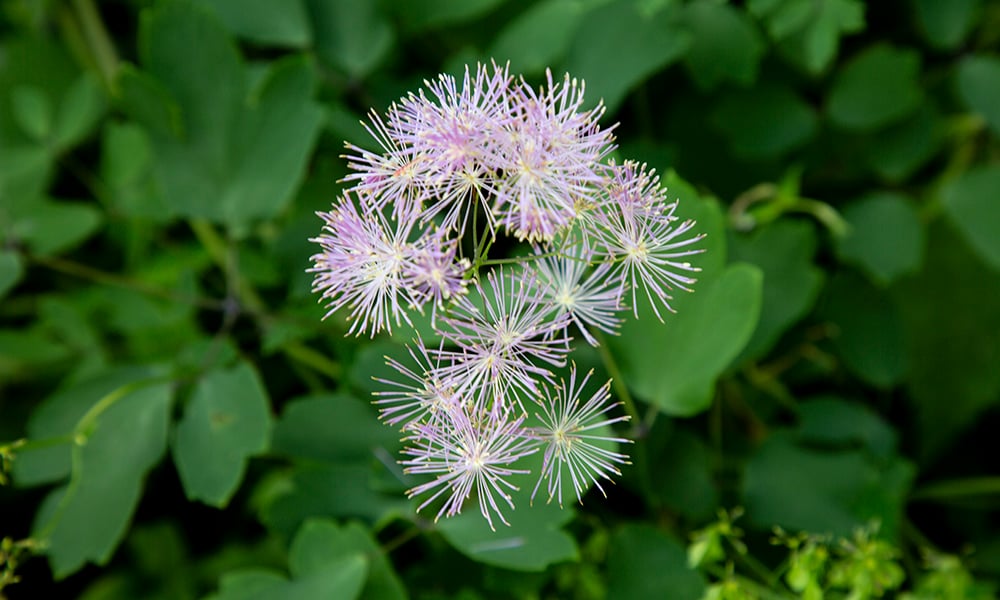 Meadow rue (Thalictrum aquilegiifolium)
Many of the flowers are accompanied by wooden spikes to help visitors identify the plants. The dooryard garden is now tended to by volunteer University of Illinois master gardeners.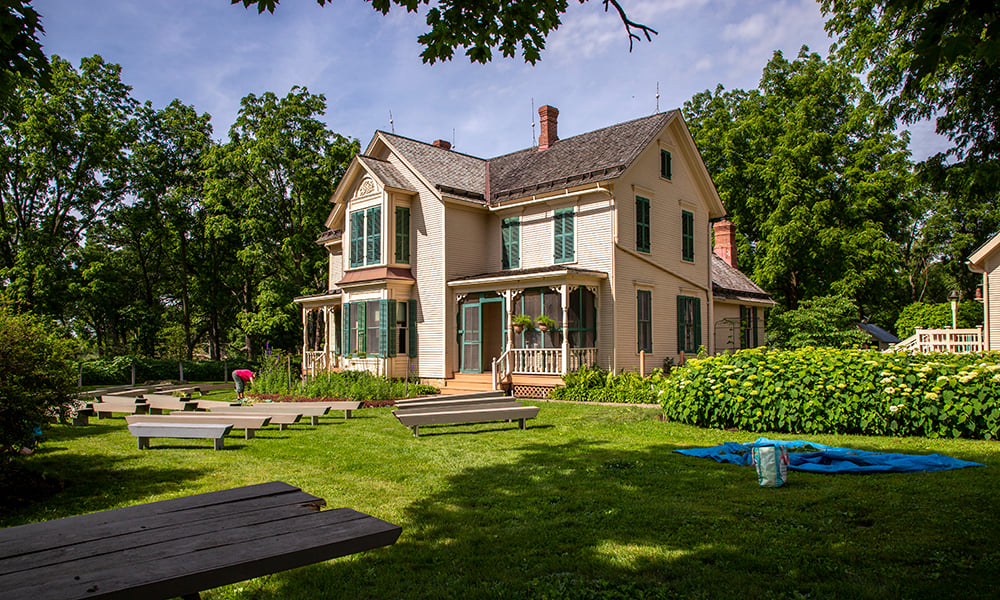 Mayslake Peabody Estate, Oak Brook
The gardens surrounding the historic Mayslake Peabody Estate in Oak Brook feature plants found in a 1920s English garden to match the English Tudor Revival architectural style of the mansion, listed on the National Register of Historical Places.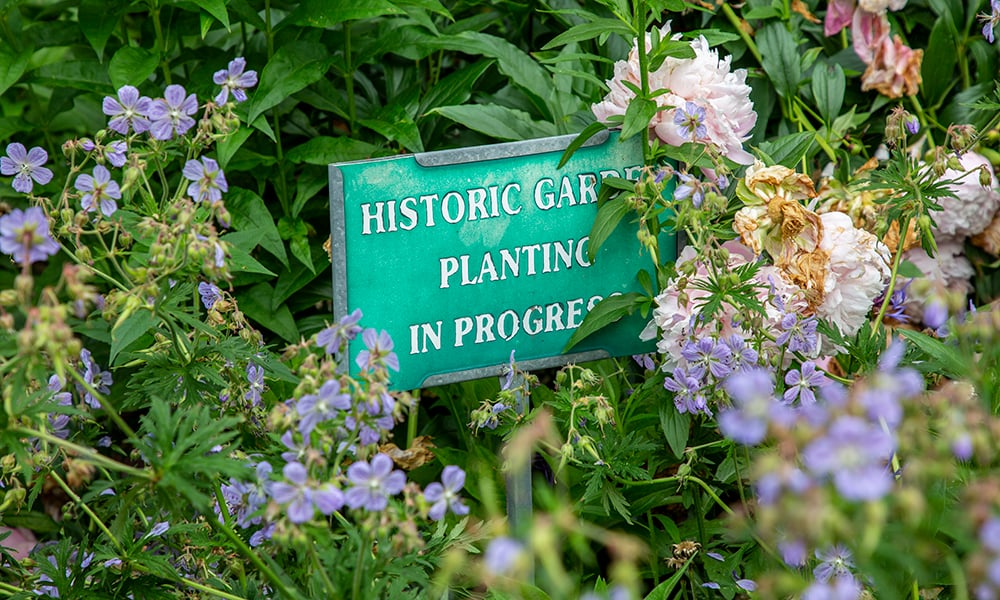 Sweet scented geranium and peonies surround a little sign in the heritage gardens surrounding Mayslake Peabody Estate in Oak Brook.
The garden features hydrangea, delphinium, astilbe, bachelor button, hostas, wild bergamot, phlox, roses, wild geranium, lilacs, lilies and lily of the valley. Little signs identify the plants in the gardens.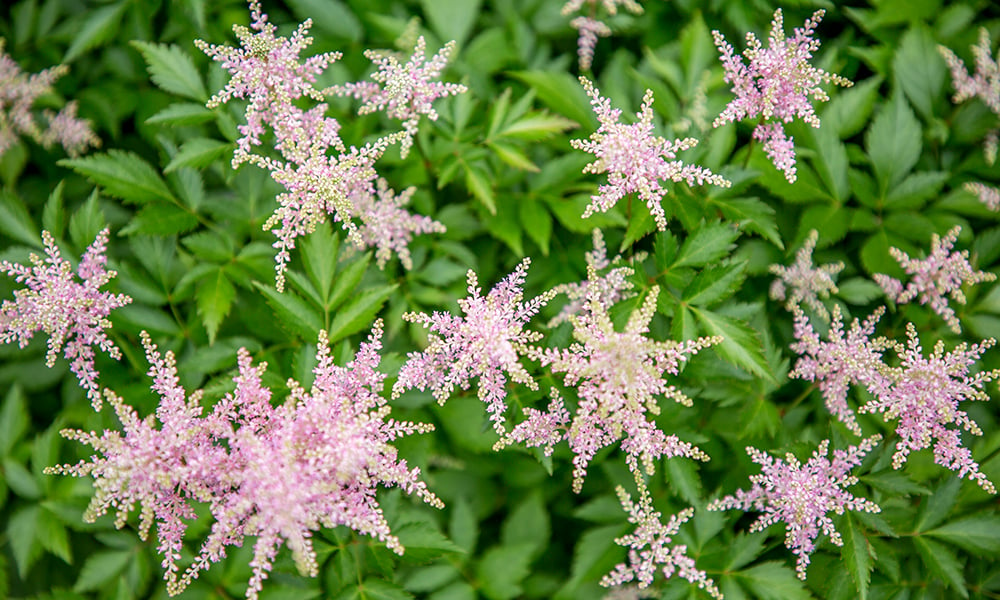 Astilbe put on a fireworks show of their own at the heritage gardens surrounding Mayslake Peabody Estate in Oak Brook.
A team of 30+ volunteers care for the gardens in front of, and behind the mansion as well as around the Portiuncula Chapel.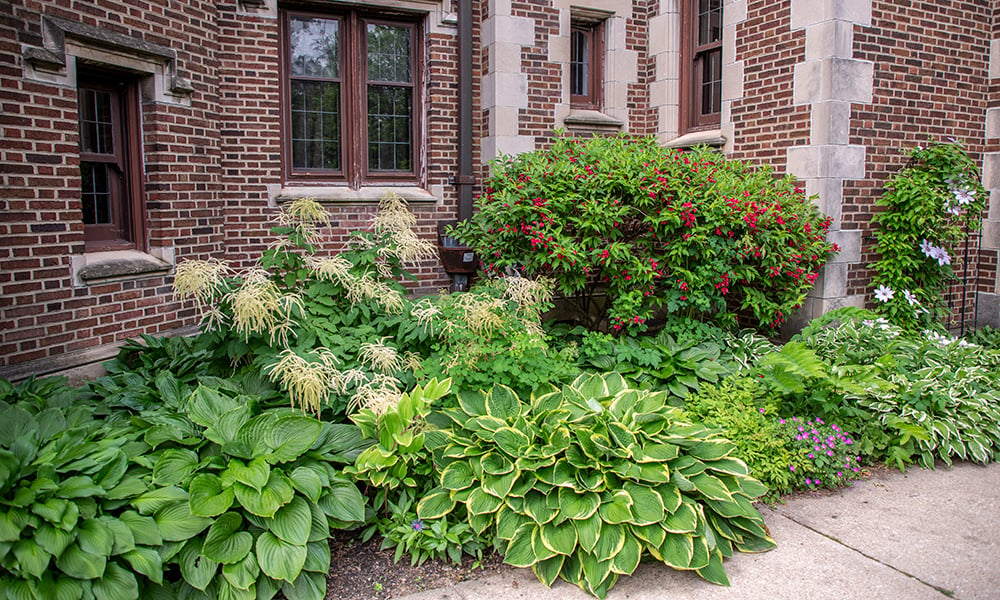 "We do our best to plant so that there are always blooms to see throughout the growing season. The gardens can look quite different depending on the week you visit," said Dave Hill, one of the Mayslake volunteer gardeners. "We really have a lot of fun and have developed many friendships as well as gardening expertise. We are always looking for new gardeners to join our group!"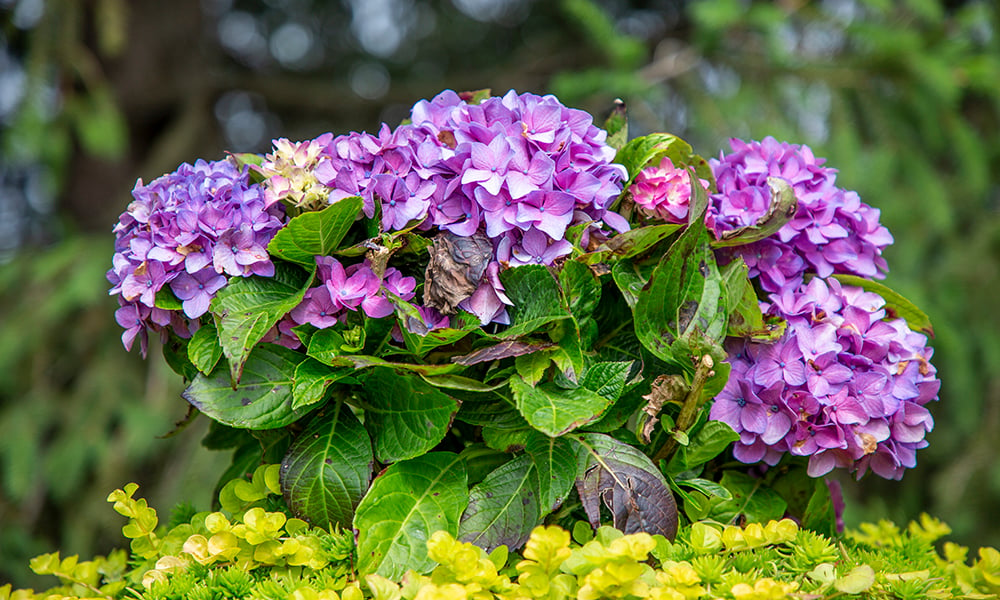 Danada Equestrian Center, Wheaton
Gorgeous gardens featuring native and ornamental plants surround the Danada House at Danada Equestrian Center in Wheaton. In addition, there's a visitor garden and sensory garden with roots to Danada's equestrian heritage.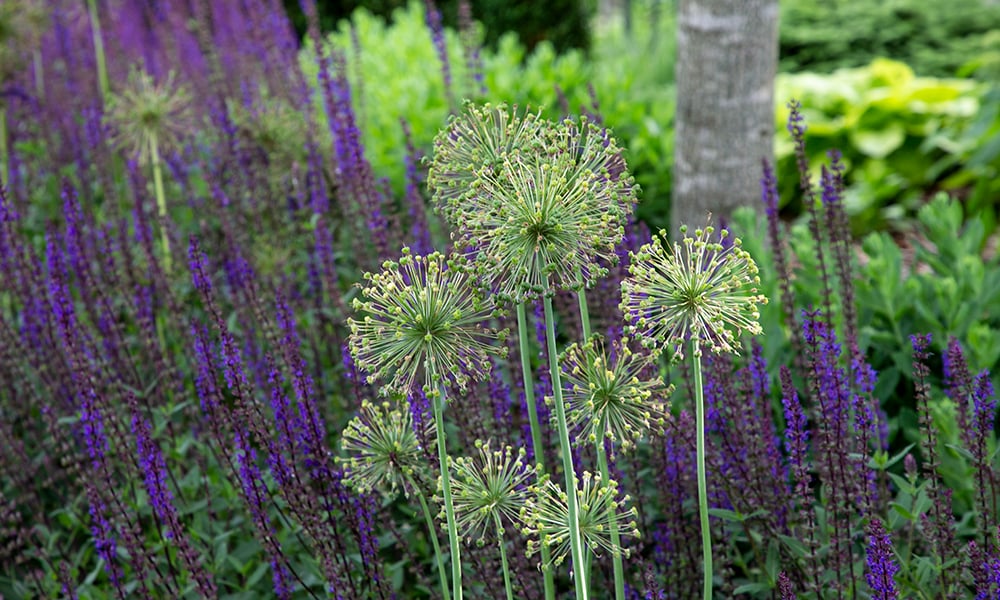 Forest Preserve District Ground Maintenance crew leader Wade Kohlmann has been lovingly tending to the gardens around Danada House for 19 years.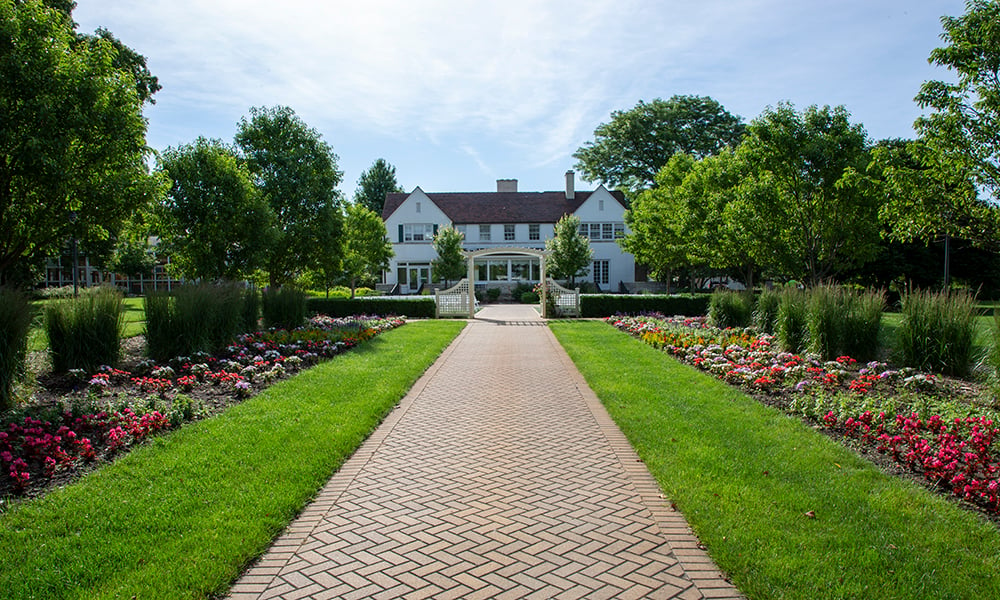 Each year Kohlmann chooses a theme for the garden to the west of Danada House. This year's theme is of a tree in memory of coworker Steve Desch, who passed away in May 2019. "Steve and I worked together for 19 years," Kohlmann said. "He helped plant tens of thousands of annuals with me over the years." Previous themes include "Starry Night" by Van Gogh, Dutch painter Piet Mondrian, fireworks and waves of water.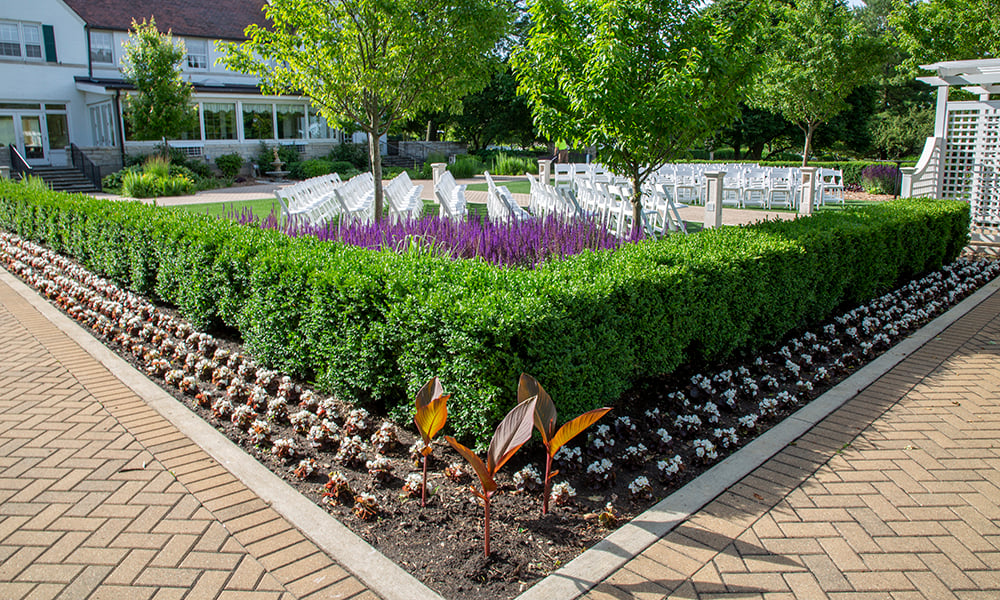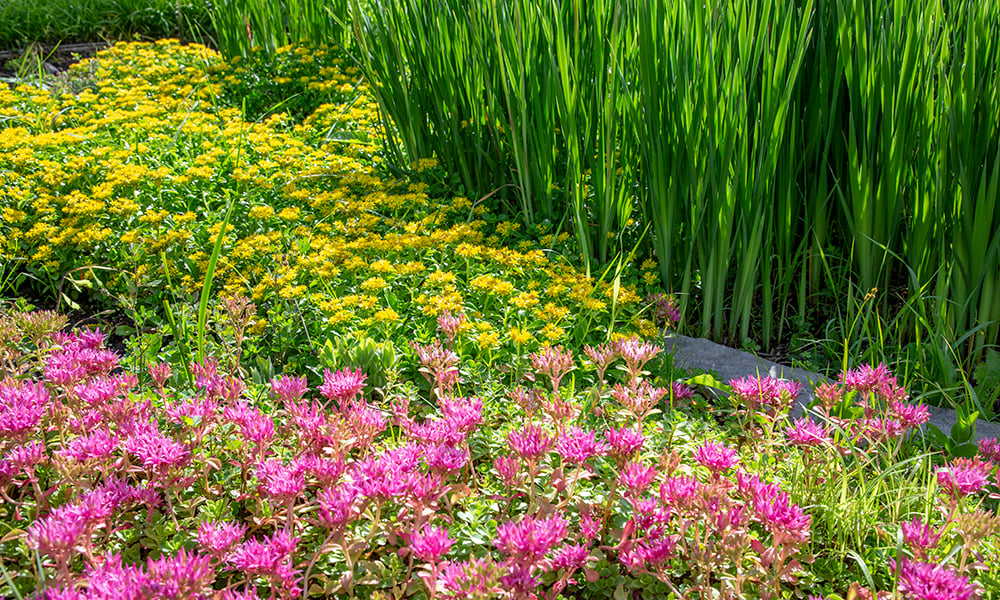 On the east side of Danada House, there's a beautiful courtyard garden with a water trough. A rainwater-harvesting system collects water from downspouts in the courtyard and then filters, stores and recirculates it between an underground cistern and a 36-inch-tall water feature visible from the courtyard deck. Overflow channels carry water from other downspouts and the cistern to feed a 5,000-square-foot rain garden.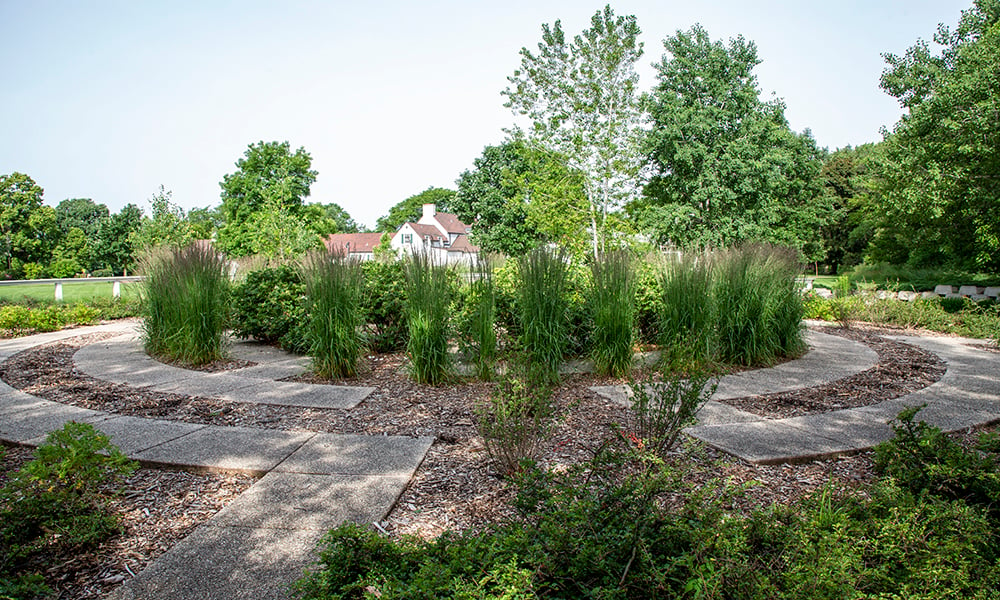 The sensory garden features a labrynth visitors can stroll through at Danada Equestrian Center in Wheaton.
Visitors can also follow a path to the east to see the visitor gardens featuring native plants, and a sensory garden with a labrynth.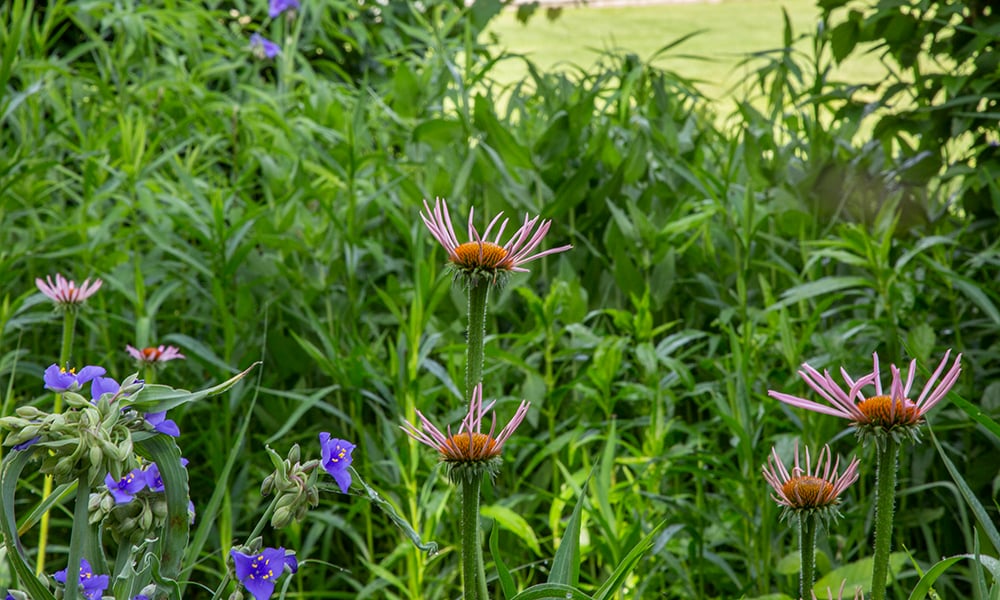 The native display garden at Danada Equestrian Center.

Willowbrook Wildlife Center, Glen Ellyn
Willowbrook Wildlife Center features a beautiful butterfly garden of plants that attract butterflies and other pollinators. Interpretive signs introduce necessary elements to provide suitable habitat including food, water and shelter. A certified monarch waystation, the area contains tagged plantings attractive to butterflies, and a sensory garden with sights, smells and textures. An educational display cabin features a butterfly life-cycle puzzle and play area and binoculars for a close-up view of nectaring butterflies and blooming plants.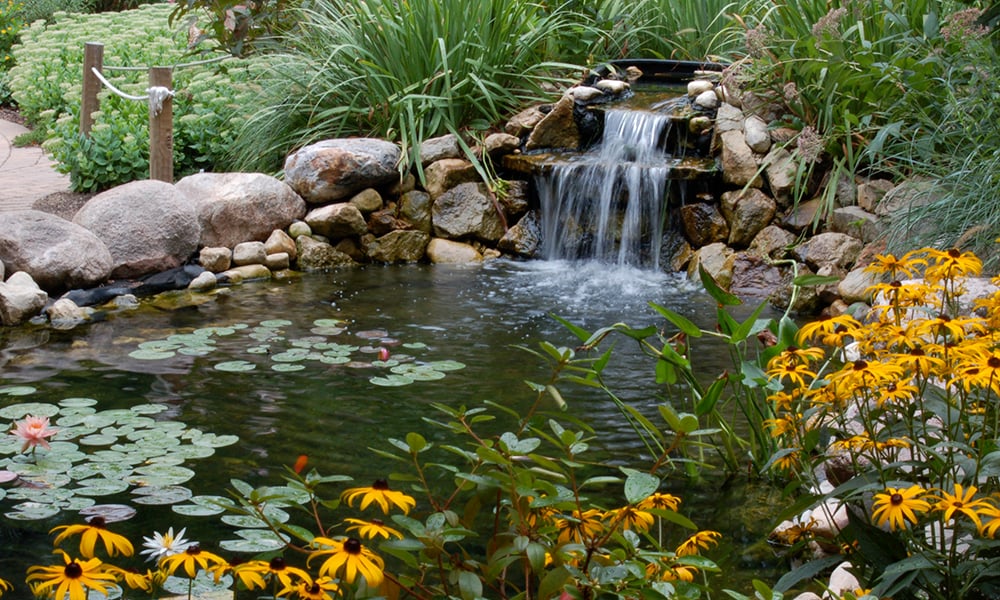 A waterfall feeds a pond in the butterfly garden at Willowbrook Wildlife Center in Glen Ellyn.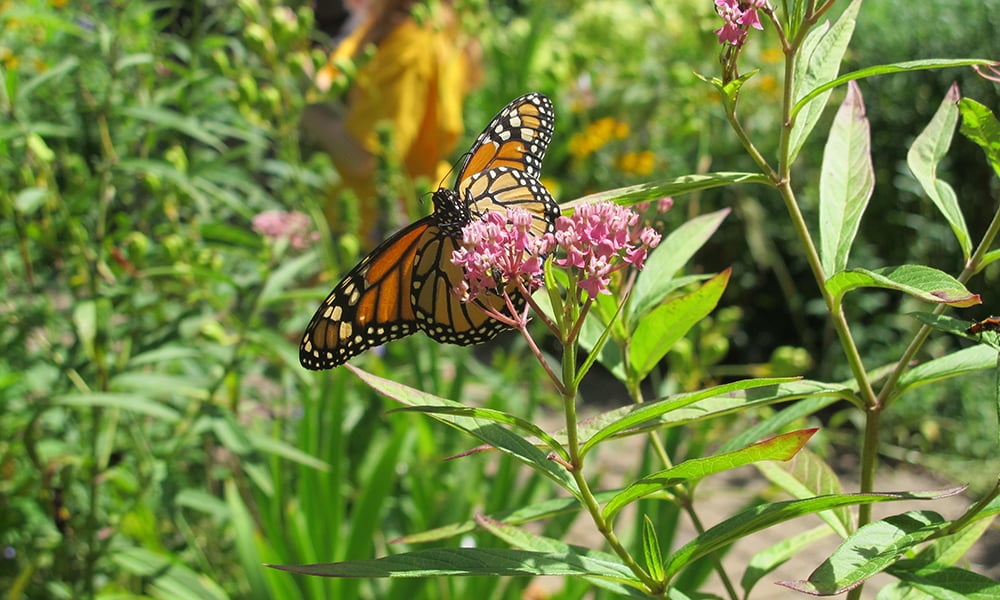 A monarch butterfly stops on a milkweed at the Willowbrook butterfly garden.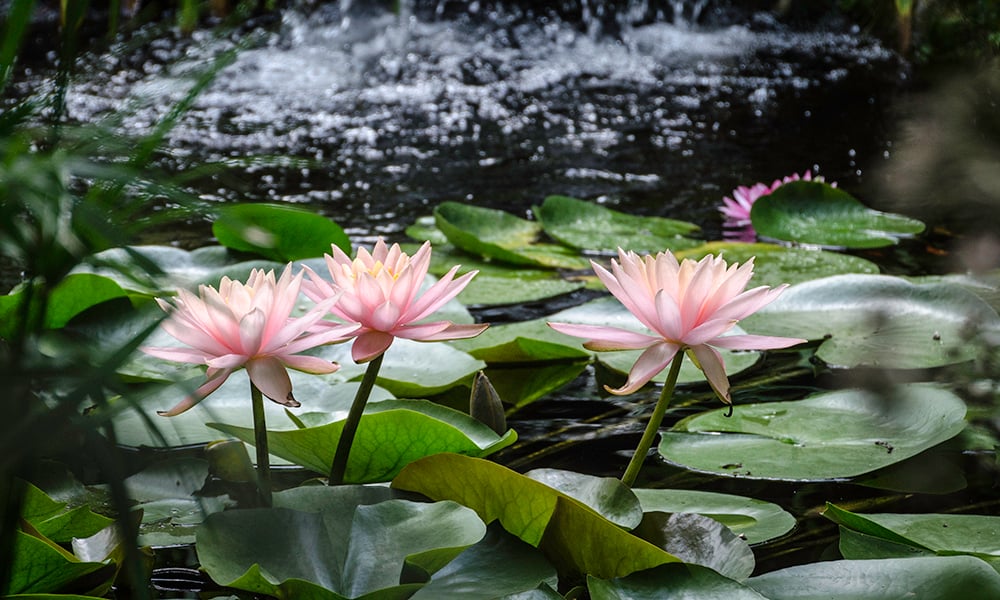 Water lilies in the pond at the Willowbrook butterfly garden.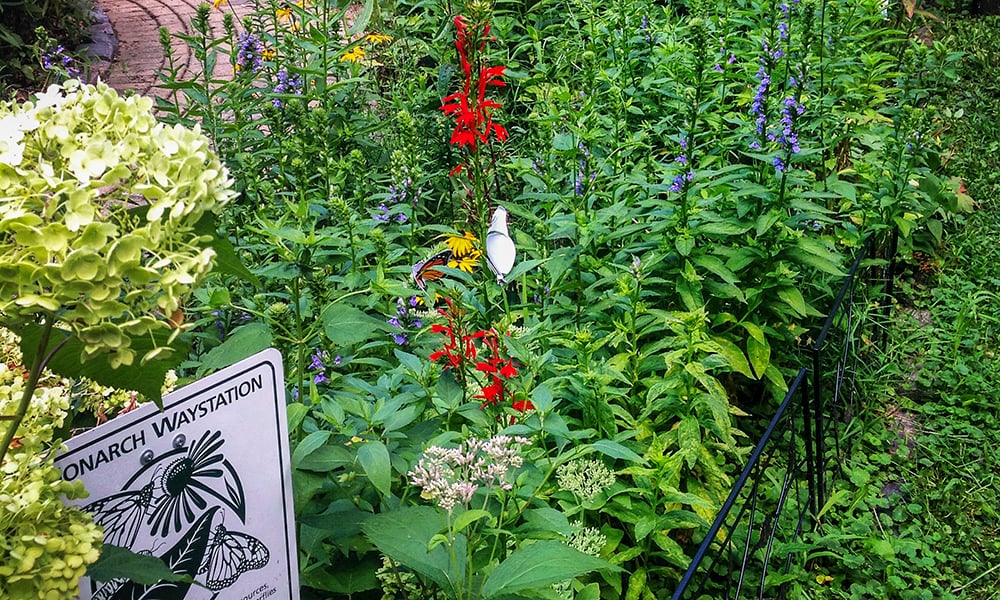 Annabelle hydrangea, cardinal flower, salvia and black-eyed Susan are among the flowers in the Willowbroook butterfly garden.

Graue Mill at Fullersburg Woods Forest Preserve, Oak Brook
The area around Graue Mill and Museum and the Frederick Graue House at Fullersburg Woods feature some beautiful native wildflowers and grasses including wild geranium, meadow rue, queen of the prairie, little bluestem and joe pye weed and ferns, many of them labeled for easy identification. The gardens adjacent to the mill feature easy-care native plants that bloom in spring and summer, according to Carol Burck, a University of Illinois master gardener and Graue Mill team leader who oversees tending to the garden.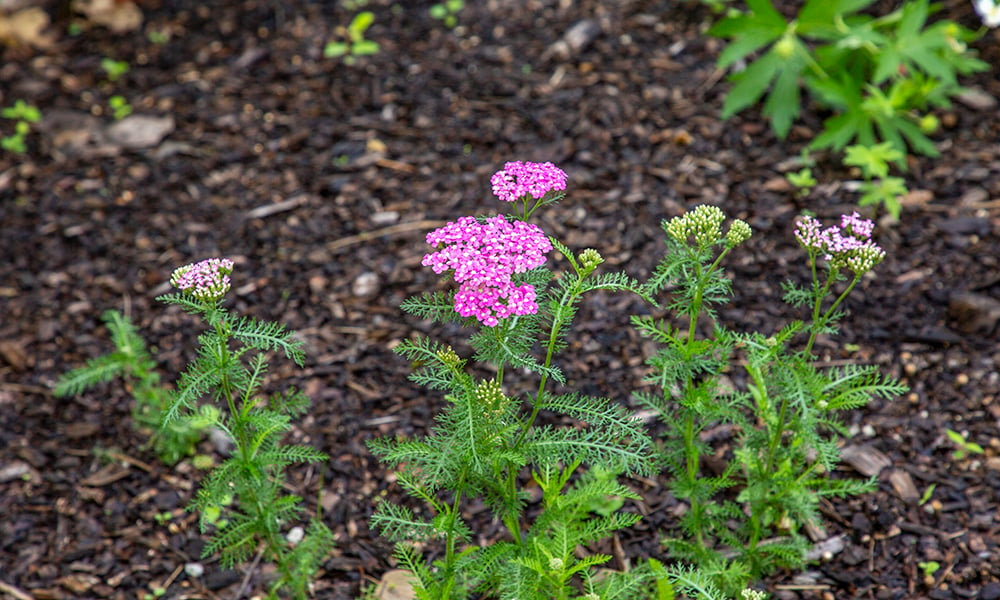 There's also a "grain garden" featuring grains grown during Graue Mill's heyday as a gristmill. This year features wheat, barley, oats and buckwheat. They also plant flax to support the spinning and weaving demonstrations that are part of the mill tours. They're also growing broom corn this year, from which flower-stalks and seed-heads were once collected and used to make brooms.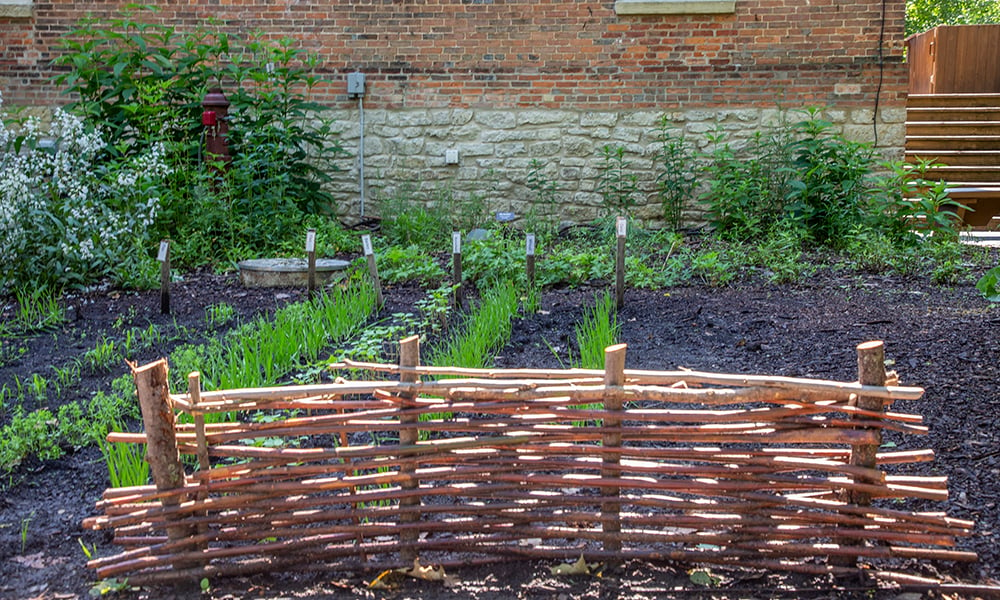 The grain garden features flax, barley, buckwheat, wheat and oats kept in place by a wattle fence.
The gardens feature old-fashioned woven wooden fences called "wattle fences," which are "fairly easy to build and can look quite lovely," Burck said. Stop by in the spring when a variety of lovely native spring wildflowers are in bloom, including prairie trillium, bloodroot, Virginia bluebells, Jacob's ladder, wild columbine, jack-in-the-pulpit, wild ginger, celandine poppy, false Solomon's seal and meadow anemone.
And don't miss the beautiful hydrangeas surrounding the Frederick Graue House. On your way, you might want to sit for a spell on one of the benches tucked in the woodland on either side of the path.