A lot of people are looking for fun things to do outdoors close to home. If you haven't already, why not try fishing?
Fishing is a great way to reduce stress and spend quality time with family outdoors. Or maybe you're looking for some much-needed alone time. Fishing is great for that, too! If you're new to fishing, here are some tips and advice to get you started.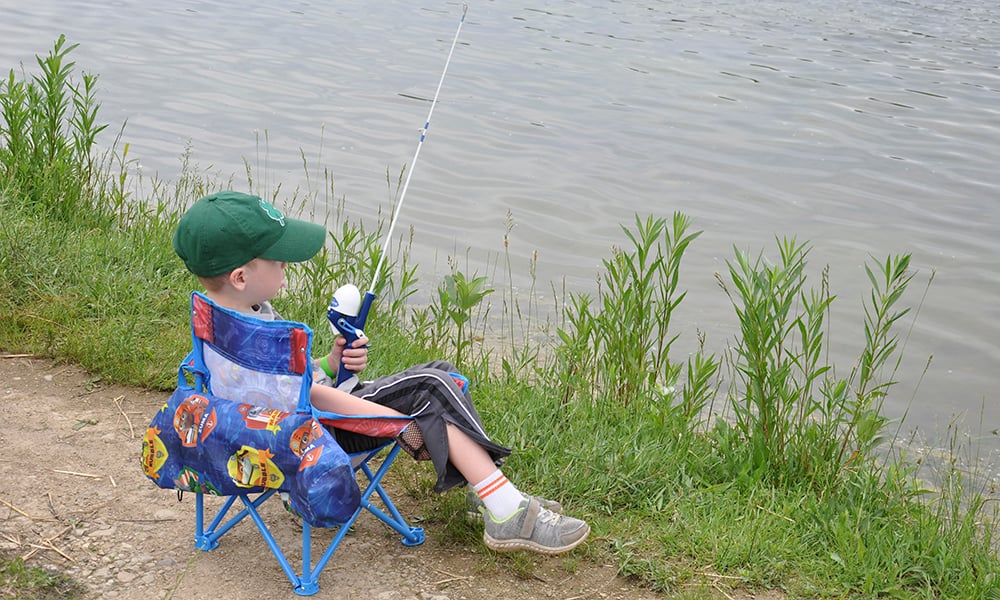 Equipment You'll Need
Fishing equipment can seem complicated, but you can be casting a line in no time with just a few basic items. For our purposes, I'll discuss items needed for freshwater fishing like on a DuPage forest preserve lake or river for panfish or bass, some of the most common fish.
For starters, I recommend a rod with a spinning reel that can hold 8- to 20-pound line. This will give you flexibility to use both bait and lures when fishing. Many poles come with line already on the spool. If you're fishing with young children, a spincast reel with a push button is recommended. I still cherish my first Snoopy spincast fishing pole from childhood.
Next, you'll need some tackle. Basic fishing hooks and weights are a good place to start. While aluminum weights or sinkers are a little more expensive, they're the only type I recommend. Lead weights have an incredibly detrimental impact on wildlife. In my opinion, it is worth the extra dollar or two to help save animals. Or you can opt to use lures that don't require weights.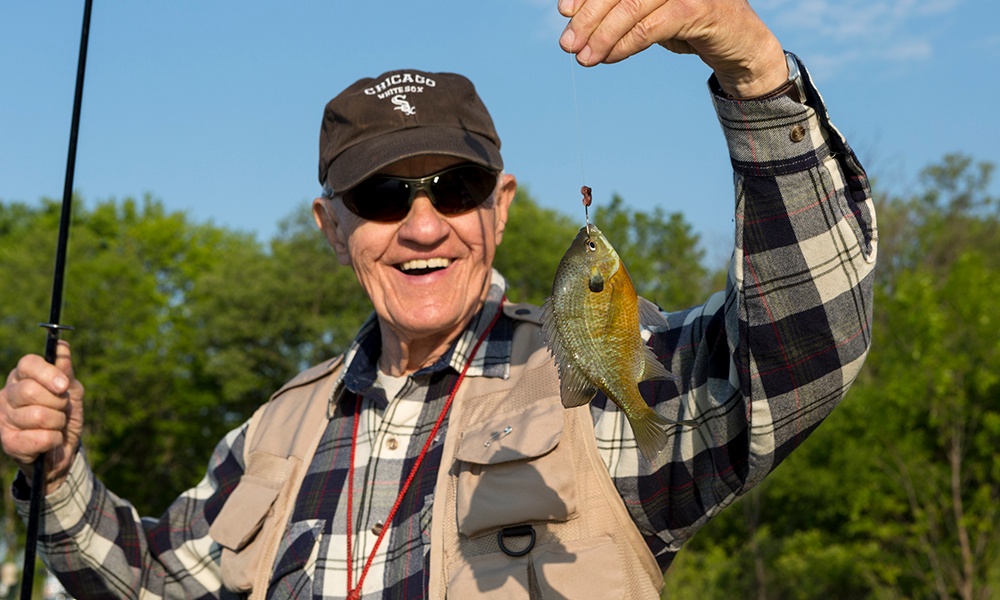 Don't Forget the Bait
When fishing for panfish, bluegill and other sunfish, using a bobber and live bait is a good way to go. This type of fishing is a little more passive and can be a great lesson in patience for young children. If unsure how to set up your fishing pole with a bobber, there are a lot of online videos and articles with pictures to help guide you through the process.
Live bait like nightcrawlers and waxworms are sold at some area gas stations. Artificial bait is also an option and can be found at local sporting stores or some retail stores with a fishing section.
When fishing for largemouth or smallmouth bass, lures are a fun option. I always enjoy using lures because they come in so many different color combinations and all have different "action," or behave differently. Its fun to experiment!
Other equipment I recommend is a pair of needle-nose pliers to help remove hooks, a tackle box or bag to keep supplies in, scissors or clippers in case you need to cut the line, sunscreen, and a camera. You never know when you might catch a whopper and want to document it!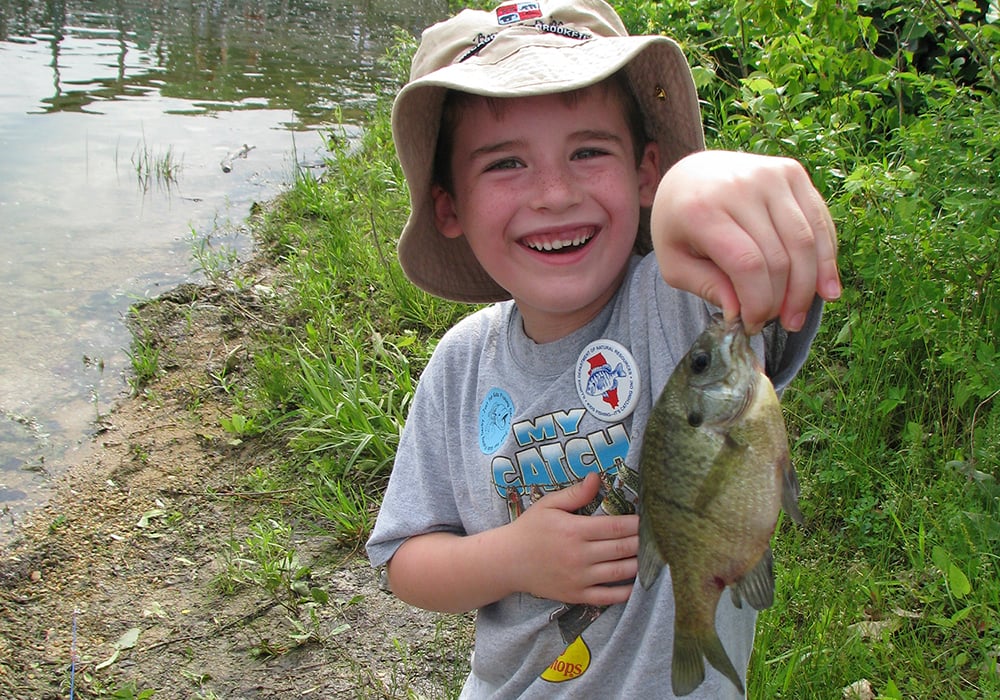 What Kind of Fish Are in DuPage Forest Preserve Lakes
Common fish you'll see in DuPage forest preserve lakes are bluegill and other sunfish including green sunfish and red-eared sunfish. Bluegill are the state fish of Illinois. Largemouth bass are found in almost every lake in DuPage County. Smallmouth bass are found in fewer lakes and in local rivers.
While DuPage forest preserve lakes and rivers are home to a wide variety of fish, there are certain ones people target to catch when fishing. Walleye, northern pike and musky are found in a few lakes such as Mallard and Silver lakes and have a few extra equipment needs.
For more information on fishing in DuPage forest preserves, visit dupageforest.org. Local fishing clubs are also a great source of information. Beginning to fish doesn't take much more than a positive attitude and fishing license.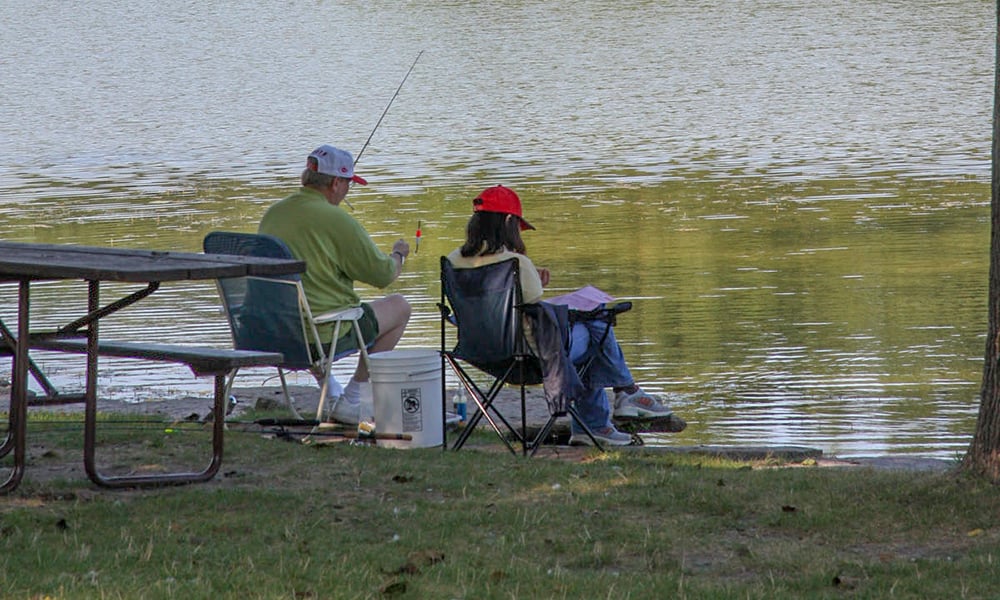 A Few More Helpful Tips
Before you buy a fishing pole and other equipment, get a fishing license. People over the age of 16 must have an annual fishing license. People under 16 must have an adult with them who has a fishing license. Fishing licenses are inexpensive and required by law. You can buy a license at the Forest Preserve District's Danada headquarters or local sporting goods stores.
Be sure to know the laws of the local body of water you plan to visit. There are size and number limits for every species of fish and some locations are catch and release only. For information on fishing DuPage forest preserve lakes and rivers, visit dupageforest.org or see our online Fishing Guide.