DuPage forest preserves are a magical sight to behold after a freshly fallen snow. We know many of you can't wait to get out there to see the magnificent beauty, but sometimes it's hard to know what parking lots will be plowed first and what trails will be groomed first for cross-country skiing.
We shed some light on the strategy behind our snow-plowing and trail-grooming efforts to help you better plan your winter outdoor adventures.
District crews work hard to make DuPage forest preserves as safe and accessible as possible after a snow event. Snow plow routes are carefully planned and coordinated each year. Staff from several departments assist in snow removal efforts district-wide.

How We Prioritize
Priority areas for snow and ice removal include high-use areas, guard residences and staffed and animal care facilities, such as Willowbrook Wildlife Center in Glen Ellyn, Danada Equestrian Center in Wheaton, Kline Creek Farm in West Chicago, St. James Farm in Warrenville and Fullersburg Woods and Mayslake, both in Oak Brook.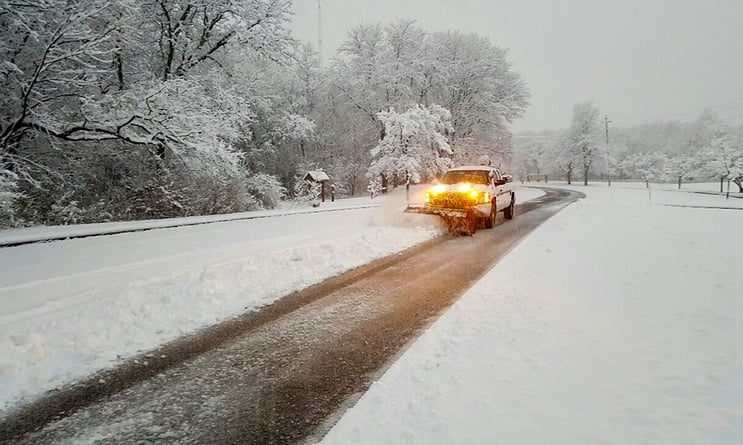 How We Strategize
Ranger staff coordinate with Grounds Maintenance crews within a predetermined snow plow plan to prepare for snow/ice events, according to Marty Jandura, manager of site operations.
For snow and ice events that occur overnight or late in the day, preserves are not opened the following day until all hazards are addressed within the preserve each morning, Jandura said. With an overnight snow event of more than one inch, forest preserve staff come in and begin to plow routes early so preserves can be opened as soon as possible. Even with the best-laid plans, however, sometimes the preserves cannot be opened until mid-morning.
Some snow/ice events occur during the day when the preserves are already open, which can present some challenges depending on the severity, Jandura said. Also, some areas may require additional plowing and de-icing at entrances, sharp curves, slopes on the road system, and shoveling/de-icing of gates, dumpsters, restrooms and trailheads that can add to the time it takes to open the areas, Jandura said.
"We want to provide a safe and enjoyable winter experience for visitors and that starts with well-maintained roads and parking lots," said Justin Frederick, manager of operational resources.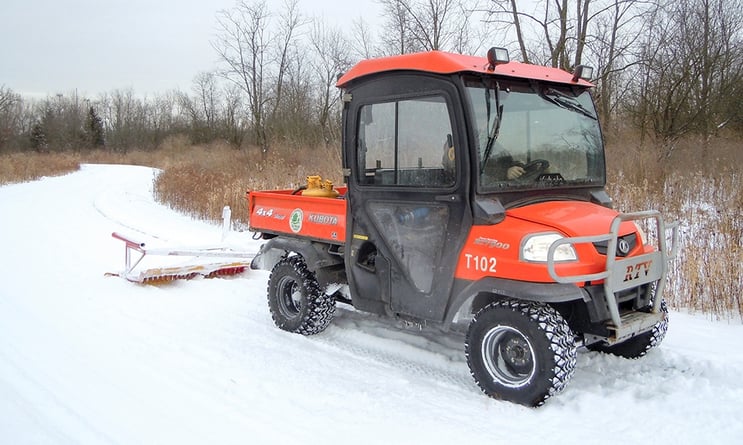 What We Use
The District uses environmentally friendly de-icing materials to help protect the flora and fauna. The District stopped using standard road salt years ago and primarily uses magnesium chloride, which is better for the environment. Plow trucks are also equipped with liquid de-icing sprayers that can pre-treat parking lots before snowstorms as well as after the snow has been removed.

Grooming Trails for Cross-Country Skiing
After the parking lots and roads are plowed and cleared of snow, rangers turn their attention to grooming some forest preserve trails for cross-country skiing as time allows. Grooming the trails consists of packing down the snow using a groomer attachment to "set tracks" in the snow. The trails are then "tenderized" using a series of teeth on the groomer to break up ice on top to create a more powdery snow surface.
When conditions permit, rangers groom more than 50 miles of trails for classic and skate-style cross-country skiing.

Preserves Where Trails Are Groomed
DuPage forest preserves where trails are groomed for cross-country skiing are Blackwell, St. James Farm, Herrick Lake, Danada, Waterfall Glen, Fullersburg Woods, Greene Valley, Springbrook Prairie, Meacham Grove, James "Pate" Philip State Park, and Mallard Lake.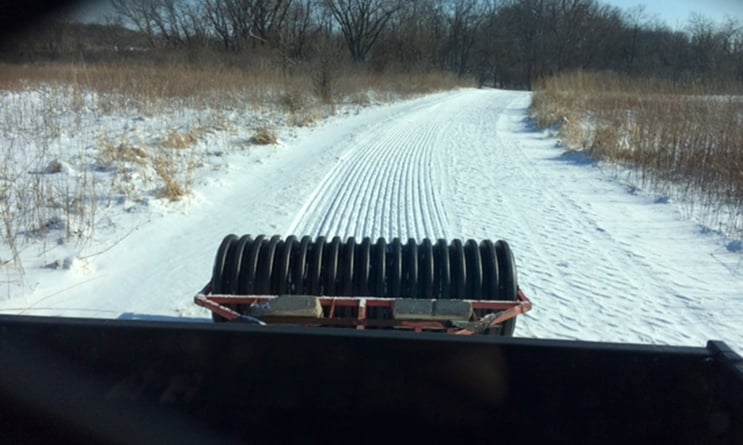 Tips for Visitors
Motorists are reminded to drive carefully in the forest preserves and use caution when they see staff actively plowing parking lots.
Cross-country skiers and other trail users who encounter staff grooming the trails are asked to step out of the path of the grooming equipment and wait for the trail to be groomed.