In between the hustle and bustle of holiday shopping, don't forget to #take5 and head outdoors with your family to DuPage forest preserves to experience the physical, emotional and spiritual rewards of spending time in nature. Today an ever-growing body of scientific research finds that nature is good for the body, mind and spirit; nature makes us healthier, sharper and happier!
Our 60 DuPage forest preserves and nearly 26,000 acres offer just the thing for some well-deserved time in nature. Whether you choose to slip on those hiking boots, take one last spin on your bicycle before the first snowfall or put on your dog's leash for a chilly romp, there's more than one way to #Take 5 and opt outside.

Here's just a few ideas to connect with nature in the forest preserves.
Take a Walk
Take a leisurely walk on more than 5 miles of trails at Herrick Lake Forest Preserve, including a section of trail designated "National Recreation Trail" under the federal National Trails System Act. A path around the lake connects both parking lots to the picnic grounds and the trailhead, and additional trails cut through the preserve's central and southern areas. You'll see a mix of savanna — complete with grand-scale mighty oaks — and prairie habitats as you walk through this forest preserve.
Go For a Day-Long Hike
Plan a day-long hike on nearly 11 miles of limestone and turf trails at Waterfall Glen Forest Preserve. Visitors on foot can explore the narrow, unmarked footpaths that crisscross through this preserve. But remember: These footpaths are not on the map and some do not connect with mapped trails. Pack water and snacks, and make some time to stop, rest and take in the scenery off the multipurpose trail. (If you pack it in, please pack it out!)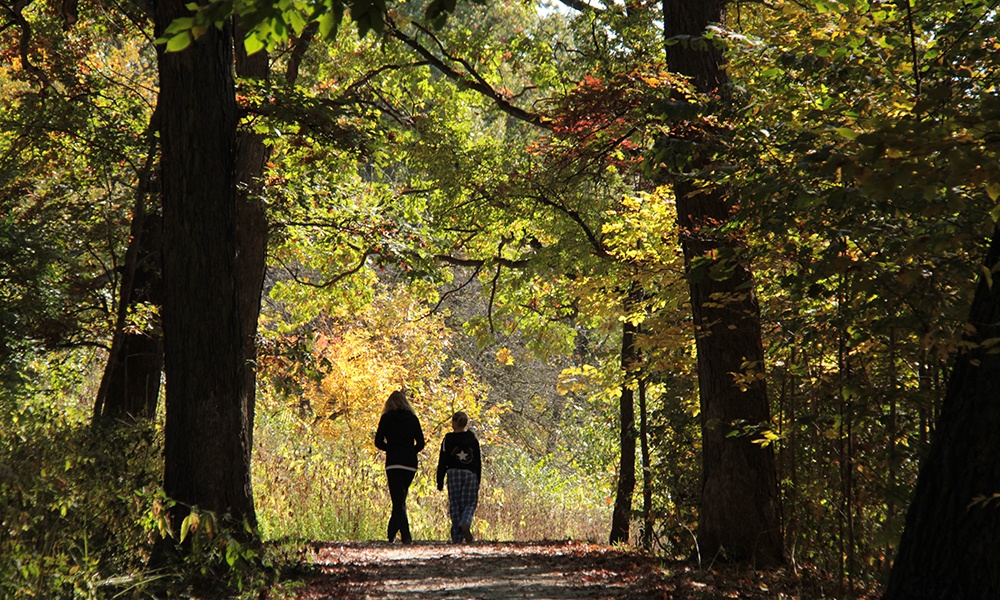 Bike It
Go for a bike ride with the kids on more than 145 miles of trails in the DuPage forest preserves. Our Trails Guide contains maps of the 24 most popular forest preserves, including Cricket Creek, Fullersburg Woods and Timber Ridge forest preserves. Cycle more than 7 miles of multipurpose trail at Springbrook Prairie Forest Preserve. This time of year is perfect for cycling, as all trail areas are open, unlike the spring when some sections are closed to protect critical bird breeding and nesting habitat.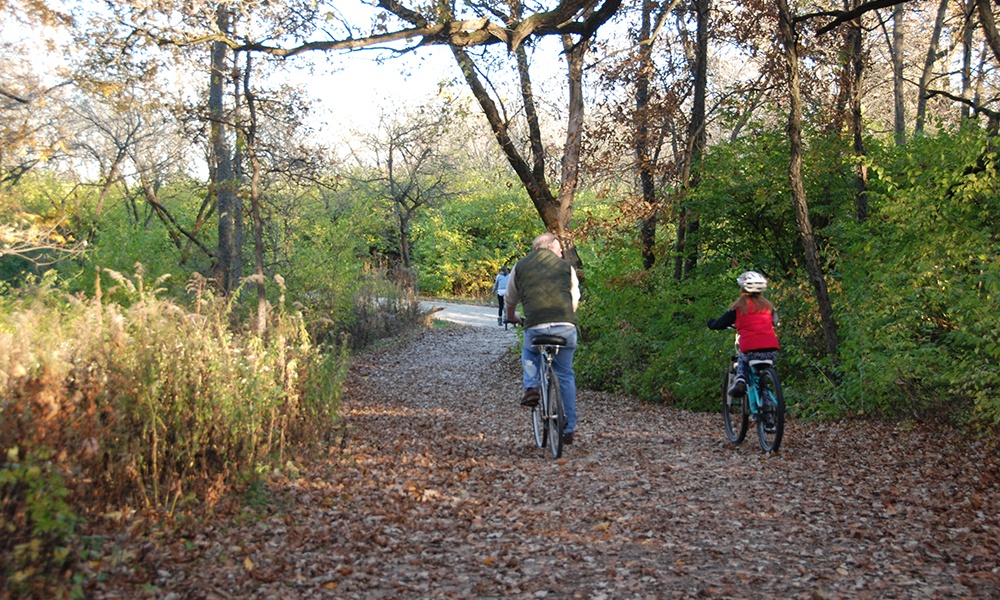 Join a Program
Lace up those hiking boots to walk off some of those extra Thanksgiving calories! Learn about wildlife, plants, history and forest preserve features at the Walk-It-Off Post-Thanksgiving Hike on Friday, Nov. 24 from 9 to 10:30 a.m. at Meacham Grove in Bloomingdale. The free program is for all ages; under 18 with an adult. Register online or at 630-933-7248.
Or join the Forest Fitness Walk: 10-Mile Hike on Monday, Nov. 27 from 8:30 a.m. to 1:30 p.m. at Springbrook Prairie in Naperville. The program is for ages 18 and up and costs $4 per person in advance or $6 at the walk. Register online or at 630-850-8110.

See Native Wildlife
Pack up your kids to visit native wildlife along the outdoor exhibit trail at Willowbrook Wildlife Center. Residents include a variety of owls, bobcat, bald and golden eagles, red foxes, red-tailed hawks, turkey vultures, groundhogs, raccoons and opossums. Willowbrook is also home to two state-threatened sandhill cranes that live in an enclosed wetland bird habitat along a one-mile nature trail at Willowbrook. (Special note: Willowbrook Wildlife Center is closed for the holiday on Nov. 23 and 24 but open Nov. 25 and 26.)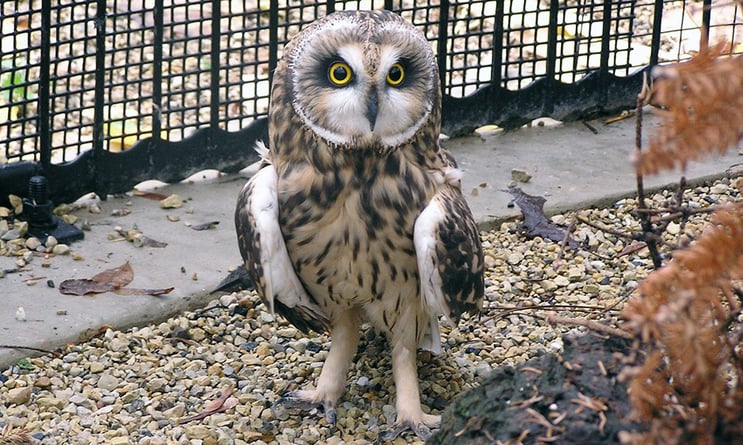 Play With Your Dog
Our off-leash dog areas are great places to spend time with your four-legged canine friend in DuPage forest preserves. Visit the off-leash areas at Blackwell, East Branch, Greene Valley, Hawk Hollow, Mayslake or Springbrook Prairie. Owners must have a valid off-leash dog permit in their possession when visiting any of the off-leash areas. If you don't already have one, purchase a daily permit online. You can also walk your dog on-leash in most preserves.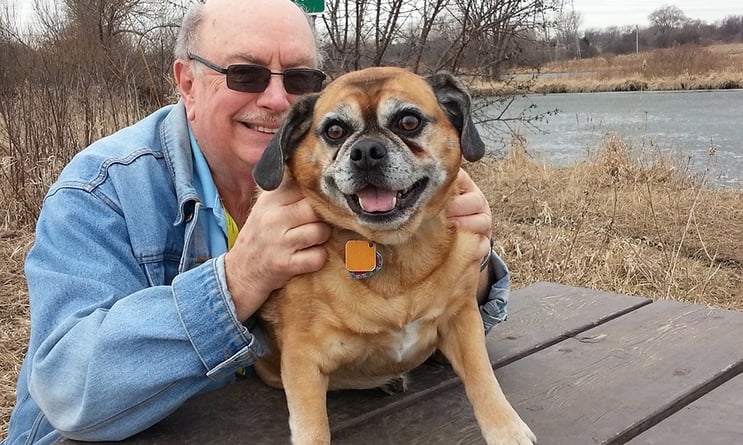 Go on a Scavenger Hunt
Learn about the critters that call the forest preserves home during a guided Nature Scavenger Hunt on Sunday, Nov. 26 from 10 to 11 a.m. at Churchill Woods Forest Preserve in Glen Ellyn. The free program is for ages 5 – 8 with an adult. Register online or at 630-933-7248.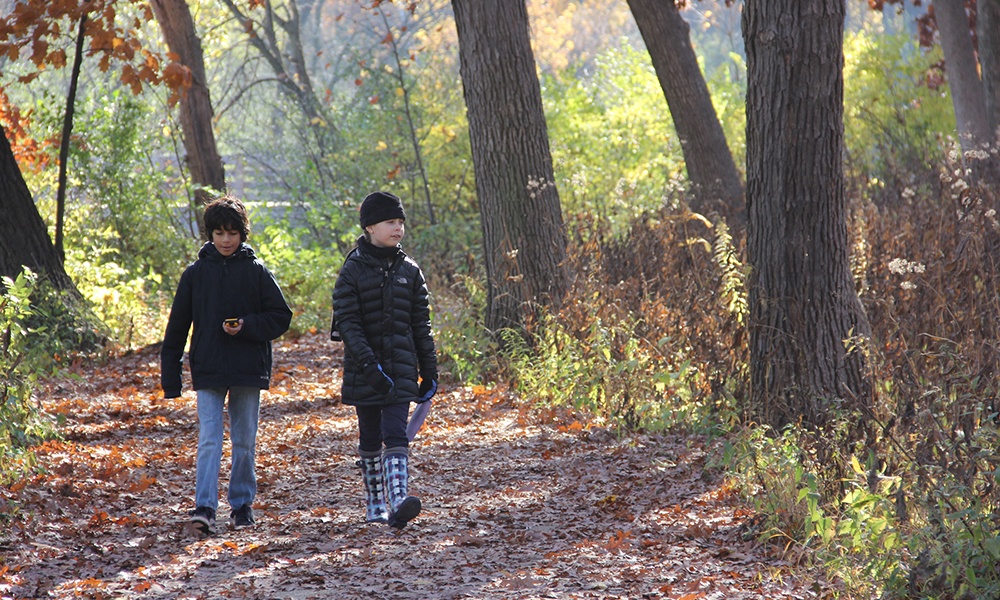 Go For a Picnic
Make the most of leftover turkey, and pack a picnic lunch to enjoy at Fullersburg Woods Forest Preserve. A picnic area and a large non-reservable shelter are located west of the nature education center parking lot. Several smaller shelters are located along the forest preserve's trail for additional picnicking opportunities.
Shoot an Arrow
Blackwell Forest Preserve features an archery range with three ranges: a beginner, advanced and interactive. Each range has bow racks and limestone shooting lines with overshot and clear zones. Archers do not need a permit. For the safety and enjoyment of all forest preserve visitors, archers must follow all rules and regulations of the range. Blackwell's boat-rental area sells Tyvek targets for $6.50 each.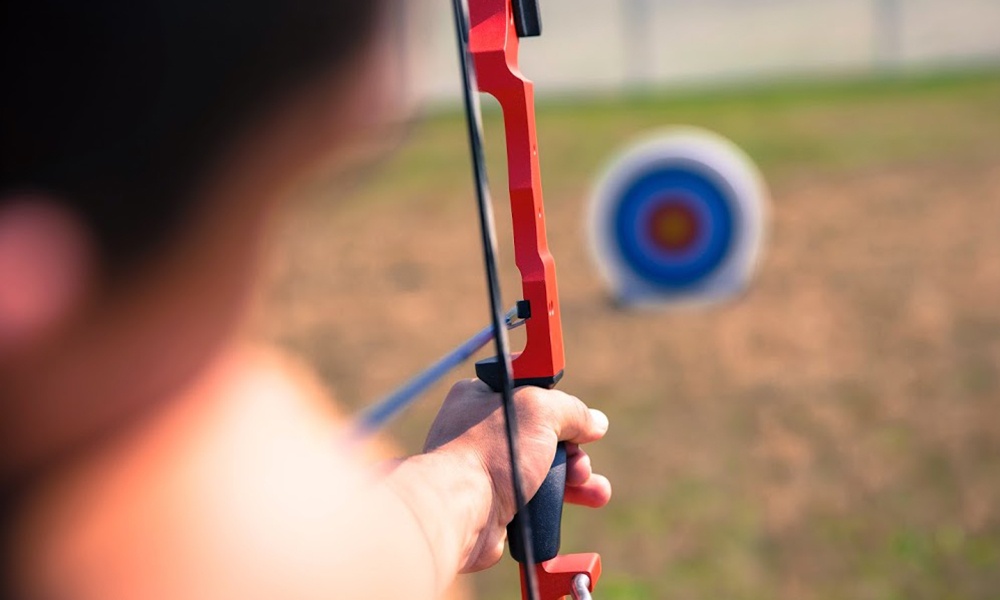 Connect to Nature
Visit your favorite forest preserve in DuPage — away from the malls, the political chatter, the unexpected weekend guests and the post-holiday cleanup — to breathe in fresh air and take in beautiful surroundings. After all, recent studies show that just 5 minutes in nature can alleviate stress and improve your mood.
Tell It, Share It
Thinking you'll take advantage of one of these activities or others this weekend? Post it on our Facebook page, tweet it with our handle @dupageforest and #take5, or tag it #dupageforest on Instagram.


Looking for even more outdoor inspiration? Visit our DuPage forest preserves page to find the best outdoor spots near you.